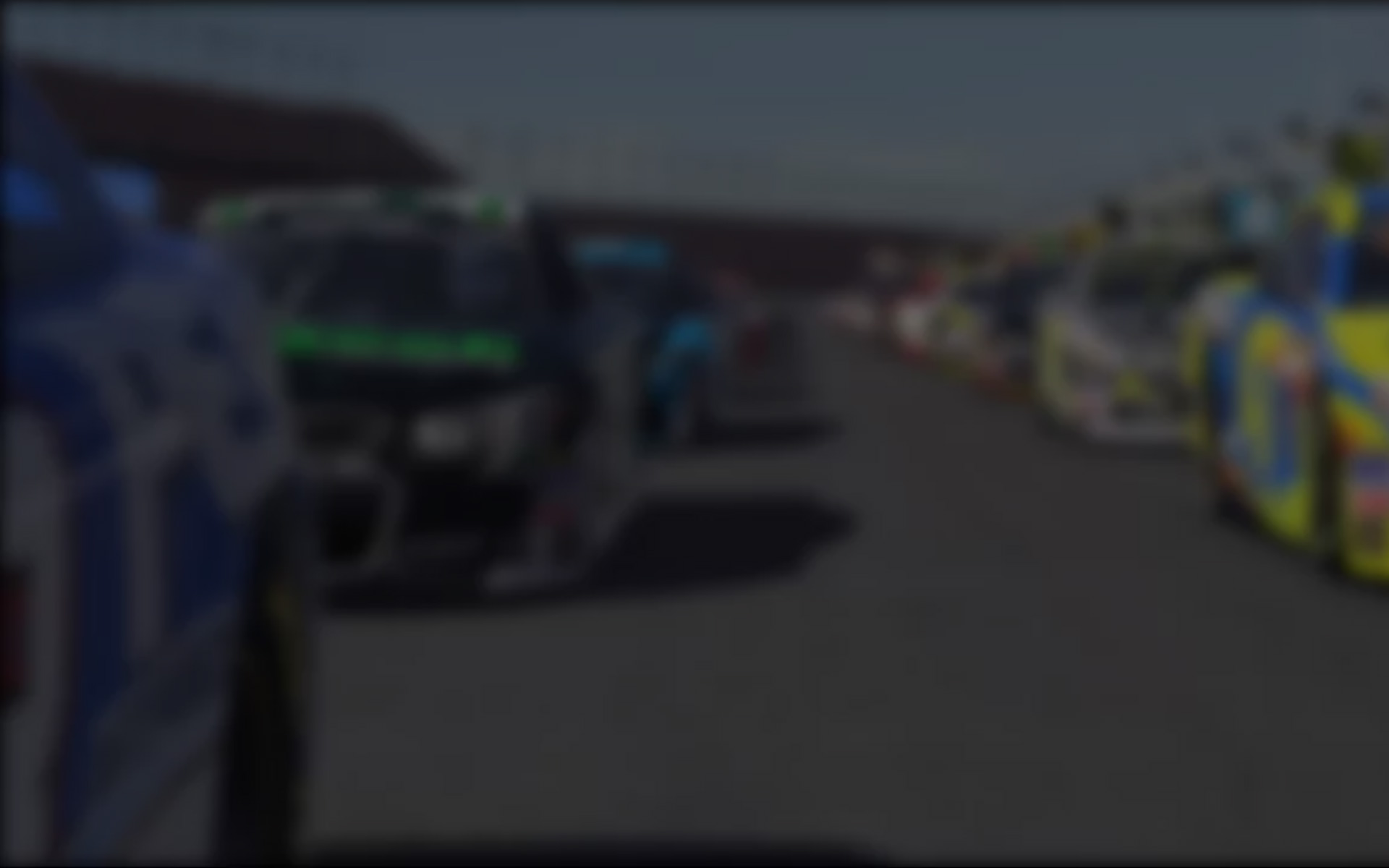 June 17th, 2016 by Chris Wolfson
The Outlaw Modified Series headed to Round 9 at South Boston Speedway with eight different winners in eight races.  Coming off his first win the week before at Thompson Speedway, point leader Donny Moore looked to be the first two-time winner of the campaign.
Series fast-guy Phillip Temples took advantage of his pole position start and hung on to become the first two-time winner of the Outlaw Modified Series season.  Temples held-off a hard-charging Mike Holloway for the first 3/4 of the race and then an equally fast J.R. Shepherd for the final run to the checkered flag.  Shepherd gave Temples everything he had, but came up a narrow .015 seconds short as the sim racers streaked across the line.
Moore came home a respectable fourth position to maintain his points lead over Shepherd with two races remaining in the season.
"That was a blast out there.  Those last five or six laps was absolutely the most fun I've ever had" said Temples after the race.  "The way my season's been going I wanted to be the first two-time winner of the season."
The Outlaws head to Lanier Speedway next week with Moore holding a five-point lead over Shepherd.  Be sure to check out the Bootleg Racing League at www.bootlegracingleague.com.  The Bootleg Racing League would also like to welcome Lawrence Towing from Indianapolis, Indiana on board as the series title sponsor for the Outlaw Modifieds for the upcoming season.
---
You may also like...
---