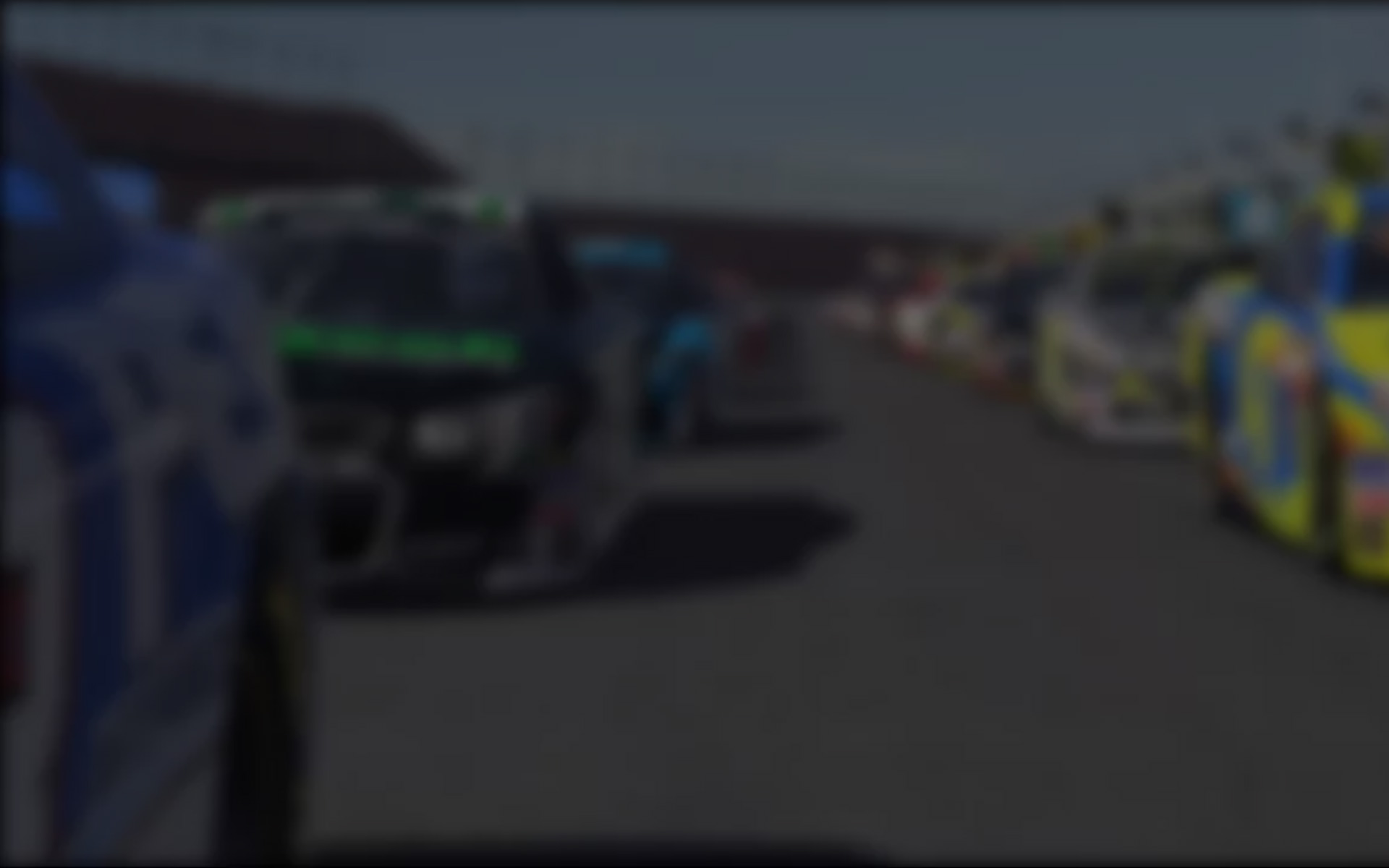 November 21st, 2017 by Bill Lawrence
The 60Plus Racing Adventures Series is an Iracing Series for "serious and seasoned" drivers age 60 and older. Our goal is to provide first class competition with mutual respect for others. We hope to help each other develop a level of mastery in car control as well. We are currently nearing the end of our 4th season for 2017. Our league has two races every Wednesday at 18:30 GMT and we compete for a Drivers Championship as well as a Team Championship. The podium finishers in Race 1 do not compete in Race 2 and Drivers Points are only awarded in Race 1. Here is our coverage of Race 1 at Suzuka last week.
6oPlus Racing Adventures welcomes you to the beautifully smooth Suzuka Grand Prix Circuit in Japan. We are in week 10 of 12 as we visit this outstanding circuit where sweeping esses and some high and low speed corners combine with long drafting straights. There is no doubt the racing here will be exciting up and down the field.
Entering week 10 Florida's Mark Robertson is point leader in the driver's championship race. The league practice session held the day before the race showed Mark will have to pick up the pace if he is to remain on top of this leader board. The Canadian Steve Carkner and the American from New York State, Donal Fitterer set blistering practice times during Tuesdays practice day. Donal led the field with a time of 1:55.720 followed by an almost impossible to measure gap of 1/100 by Carkner at 1:55.721. These two are locked in a tight battle chasing Robertson for the lead for the Driver's title. There will be a lot of sweaty palms as driver's get behind the wheel for the day's challenge.
In addition to the Driver's Championship the league has a hotly contested Team Championship. Last year's winning team SBMA is currently leading again by just over 100 points. The other teams are locked in a tight battle with just over 10 points separating teams Cooper, Otto and Green. Not far behind this group is the Italian Turtles and Team Fox.
Today's race will see points changing and leaderboard position changes are possible for both Driver's and Team Standings.
The qualifying for Race 1 lived up to the billing as drivers readied their cars for this 3.6-mile (5.8 km) course. Suzuka Circuit has 17 turns, so you think a great handling car has an advantage. And you are correct, but that advantage quickly disappears on the long back and front straight where the draft eliminates any gap a fast cornering car may have had. The fixed setup for our league was terrific and eliminated any setup advantages for any one driver. Steve Carkner and Donal Fitterer, both challenging for the driver's championship did not disappoint taking pole and 3rd positions on the grid. Steve's fellow SBMA team-mates Bill Lawrence and Mark Robertson sat 2nd and 4th and Benelux's Jos van de Ven rounded out the top 5.
Qualifying would be critical here as it is very difficult to pass. The importance of being near the front on the grid also minimizes the risk of being at the mercy of someone else's mistake, especially in a large field.

As the pace car exited Casio, pole sitter Carkner accelerated down the front straight and appeared to catch Fitterer off guard. This allowed points leader Robertson to take 3rd consolidating Team SBMA in positions 1 through 3. It was a clean beginning but would not remain that way long.

On lap 3 Ralph Kemmerer had a great exit leading out of spoon and onto the back straight. Now solidly in the draft of Kenneth Dummer car 73 moved to the inside to overtake Ken. Ken must not have realized how fast Ralph was closing as he shut the inside door forcing Ralph hard into the Armco. His car bounced off the safety barrier and back out to the track at 133 mph. Careening sideways his car was billowing smoke from the screeching tires. What happened next was a nightmare for more than a few drivers as this is the fastest part of the circuit. Kemmerer's car came to rest at the center of the track when he realized traffic was closing on him. The next car to arrive was Michael Key finding Ralphs car sitting dead center in the track. Not sure which way to go Michael feigned left then picked right just before Ralph decided he was getting out of the way by going right as well. The outcome was not pretty. Key's car bounced of Ralph preparing him to welcome the next car into the fray, Fred McIntosh. Just behind Fred came PJ Salley and Gerard Florissen.

They both dove into the quickly building debris field when the careening car 98 forces Gerard to the right. Cockpit camera's showed Gerard had not backed off the accelerator when he drove right under the slowing PJ who's left rear wheel almost decapitated Gerard. Next in line, Jay Freels had wisely backed off the throttle as he approached the mayhem in front of him and was able to maneuver past the still bouncing car 98 of Key. Behind Freels, Mark Lison had brought his car down to 50 mph which also allowed him to navigate through unharmed. Disaster was not over yet as UK's David Riley found McIntosh trying to get his disabled car back to the pits. Riley was forced into the barrier as well. This next screen shot shows Riley in the pits joining the lengthy line of fast repairs. Kenneth Dummer who began the event by squeezing Kemmerer escaped unscathed. He was most likely totally unaware of the carnage left behind him and that quickly disappeared in his rear-view mirror.

With the track cleaned up lap 5 saw Jos van de Ven continue to close on the now 4th place Robertson when Mark made a slight misjudgment at the hairpin which proved to be very costly. Jos quickly rounded the corner along with the UK's Andrew Fidler and Manning Grinnan gaining positions and moving Mark back to 7th. There was now a 4-car train ending with John Morgan as Fidler challenged van de Ven rounding Casio to begin lap 6. At the end of lap 6 and exiting Casio Jos got loose heading into the front straight spinning off into the gravel trap. By the time the next lap began Jos had dropped back to 9th and put him squarely in the sights of John Unsbee.
A good race was shaping up for positions 11 thru 13 at this point as well. Leading this group was Raspaldo followed by Canada's Bruce Poole and Richard Coulombe. Bruce had a strong exit out of Casio setting him up for a run on Gianni Raspaldo at the end of the front straight. Gianni protected the inside line allowing the overtaking Poole the outside and Bruce took the spot. He was a little fast for the exit of turn 1 and ran wide allowing fellow Canadian Richard to take his spot. Great racing in this group.

Meanwhile just in front of them Fidler remained in 4th in another train of 4 cars. This was a tight race with the other driver's being Grinnan, Robertson, Morgan and Kelley. Approaching Casio at the end of lap 9 Manning Grinnan made his move on Fidler who could not hold his line through Casio. On exit Andrew came over pushing Manning off the track where he lost control coming back over the kurbing. This happened right in front of Robertson driving Mark into the wall. Somehow, through that episode, Fidler appeared undamaged able to take his car to a 4th place finish. Lady luck smiles on some and frowns on others. Morgan and Kelley followed Fidler to finish 5th and 6th.
New to this league, driver Richard VanderHave "The Flying Dutchman", had been having a pretty good race. Starting back in 28th he drove well moving through the field to position 17 by lap 10. Here he went a wide at Degner curve but held it together until rounding the corner leading under the bridge. This is when we learned why he calls himself the Flying Dutchman. He launched Mark Lison into orbit as the picture shows.

Up front the 3 leaders had been maintaining pace and position and coming to the checkered flag Donal had a look outside Lawrence attempting to take 2nd but the risk was not worth the reward and Carkner led the way down the straight finishing 1st followed by team-mate Lawrence and Fitterer in 3rd.
The Drivers' Championship is definitely heating up. Stay tuned for our next race coverage as we meet next week at only the second oval in our season, New Hampshire.
---
You may also like...
---