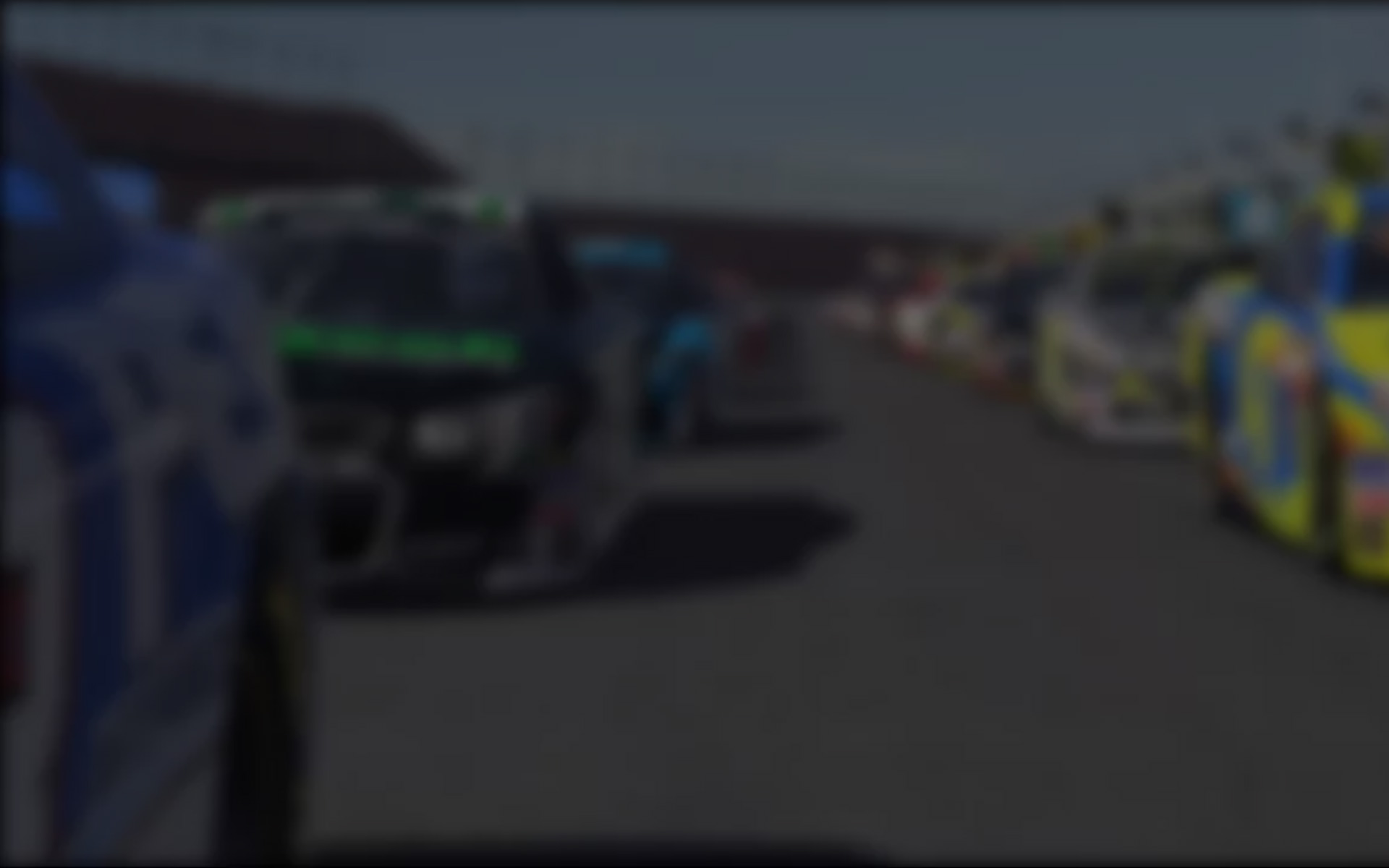 On Friday, October 17th 2014, The Vidane Racing League, powered by iRacing.com will begin their 7th Season of competition. This comes after last Friday night's duel 40 lap races, which determined the starting lineup of 43 drivers for the season opener. Over 60 drivers tried their hardest to earn their way into the the Art of Ruin 250…but only 43 will make the start, which will be brought to you LIVE by LSRTV. Adam Gilliland and Seth Demerchant will be on the front row, an honor bestowed upon them by winning their respective heat races. Even though these were non-points events, Giller and Seth have a little bit of momentum on their side with a Vidane win already under their belts this season!
The season will be comprised of 12 sim racing events, all run on Friday nights, of which NONE can be dropped…putting added pressure on not only trying to make EVERY race, but where you and your teammate finish each race as well. The 12 races will bounce back and forth between the simulated versions of Daytona and Talladega, using the NASCAR Class A, B and C vehicles. In addition to the 12 official points events of Season 7, there will be an All-Star type exhibition race on December 19th…of which the format is still to be determined. There will also be four "off" weeks during Season 7: Between Weeks 2 and 3 (October 31); Weeks 5 and 6 (November 28) and a two week Holiday break after the Exhibition race (Dec 20-Jan2). This all leads up to the Season 7 finale, the Chicago F1 200 on February 6th.
Season 7 will be more focused on a team championship rather than individual effort. All teams will be comprised of two drivers, and as of the writing of this article, there are over 40 teams registered, with a ton of other drivers registered as independents! This is shaping up to be one of the biggest seasons in the history of Vidane! I have also heard rumors of the return of GSRacing…could we see another grudge match between these two fantastic racing leagues?
Be sure to turn your web browsers to Vidane.net/live on Friday, October 17th to catch all the action of the, brought to you LIVE on LSRTV, and keep a look-out for race recaps and championship outlooks brought to you every Monday!
---
You may also like...
---