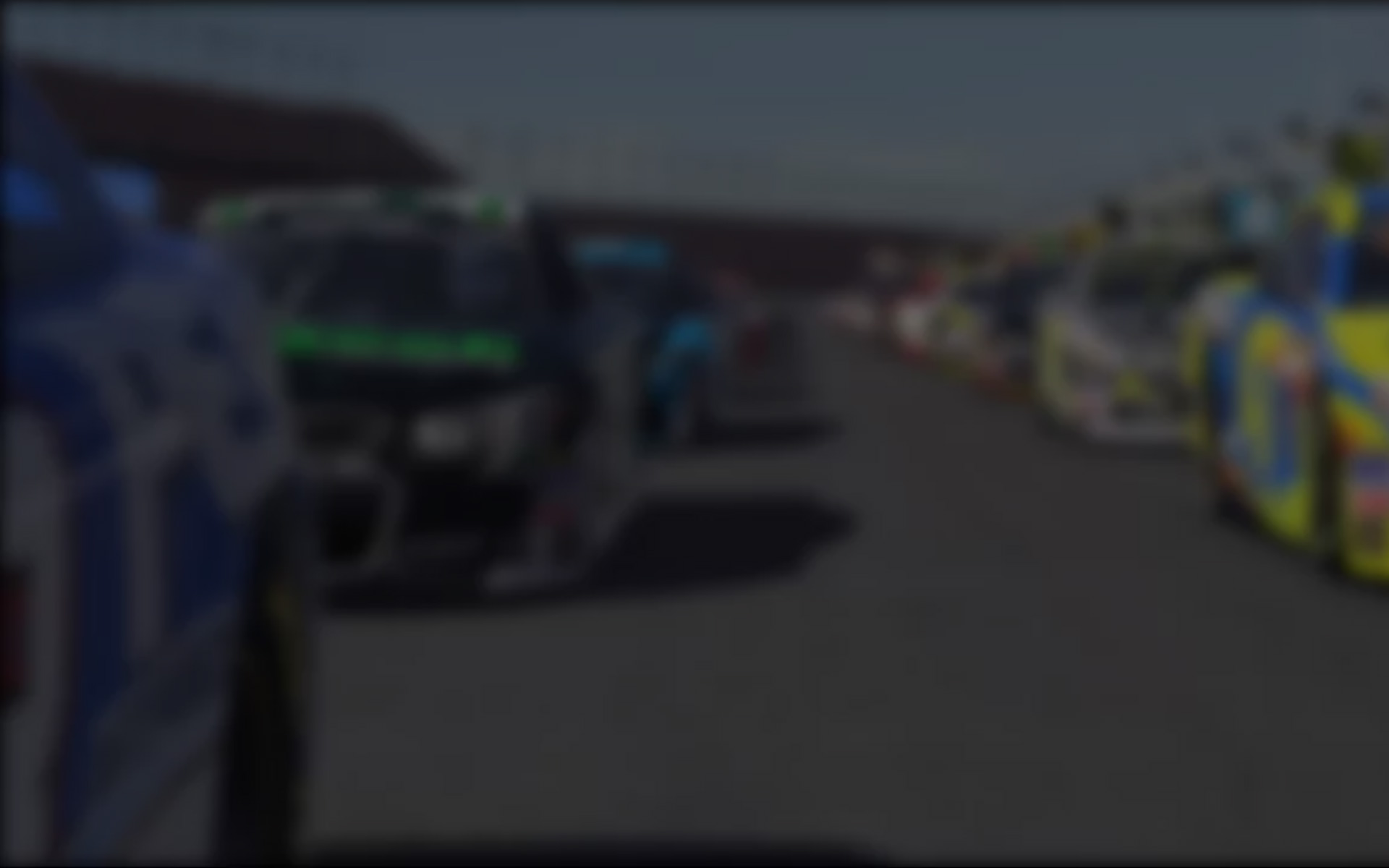 Dario Franchitti or Will Power?  Who will wear the mantle of 2011 IZOD IndyCar Series champion?  We won't know for sure until the conclusion of Sunday's IZOD IndyCar World Championship at Las Vegas Motor Speedway, but the identity of one 2011 IZOD IndyCar Series champion is already certain.  That would be 22 year old Yang Ou, winner of both the iRacing.com IZOD IndyCar Premier Series Oval and Road Racing competition and, as such, iRacing's overall IndyCar champion.  And the spoils of his many online racing victories include a cash prize and a trip to Las Vegas for the 2011 IZOD Indy Car Series finale.
And what a long, strange trip it's been.  A native of Wu Han, China, Ou currently resides in Copenhagen, Denmark where he is studying media technology.  It (nearly) goes without saying that the 22 year old Ou is a fan of the IZOD IndyCar Series.  He also follows Formula One and the National Football League and, when not studying or sim racing, he also plays a bit of football (soccer and American-style), not to mention rock/heavy metal on his electric guitar.
Call it Wu Han to Vegas via Copenhagen (courtesy of iRacing) . . . with stops at Texas Motor Speedway, Mid-Ohio Sports Car Course, Barber Motorsports Park, the Indianapolis Motor Speedway and a slew of other virtual race tracks along the way.   In the process, Ou amassed 16 wins and 22 poles in 25 starts to beat Aleksi Elomaa (Finland) and Andre Boettcher (DE-AT-CH) for the road course title and Tim Doyle (Atlantic) and Elomaa for the oval crown.
Although he owns and races a number of iRacing cars, the IndyCar Dallara and the IZOD IndyCar Series are Ou's preferred choices.  Like Franchitti, Power and the others racing at LVMS this weekend, he enjoys the multi-faceted challenges of the series.
"IndyCar is what I know best and my favorite car to race as well," he says. "I appreciate the diversity in different type of circuits, as drivers have to master road/street courses, short ovals, 1.5 mile ovals and superspeedways. The car handling, setups and styles of racing are very different with every car configuration, which is of course also the case in the real world IndyCar Series and it is a cool challenge.
"To achieve fast laps on road courses in the iRacing Dallara IndyCar, one has to be skillful in braking, throttle application, fast change of direction with precision in steering. A driver must also be good at adapting to new racing lines and braking points during race conditions.
"On the big ovals however, it is all about the speed in the setup, particularly during qualifying, as you are full throttle for the entire lap, there's nothing that the driver can do to make up the difference in speed. But in the race, driving side- by-side and inches apart at 220 mph, lap after lap is what makes it challenging at tracks like Homestead-Miami Speedway and Michigan International Speedway . . . and short ovals are almost like a combination of road course and speedways, which makes fantastic races."
"Short ovals are almost like a combination of road course and speedways, which makes fantastic races."
Those challenges appeared particularly daunting early in the 2011 season, as Ou came away from the opening races at Mazda Raceway Laguna Seca and MIS with not a whole lot to show for his efforts.  On the oval side, he got into high gear in the second week of competition at Phoenix International Raceway with a pair of wins.  Similarly, he visited the winner's circle in the second round of the road racing championship, and from then on was virtually unbeatable, scoring consecutive victories at Road Atlanta, Sebring, Road America, Mid-Ohio and Infineon.
"It did feel like a slow start (on the ovals)," he concedes, "but it was an unfortunate incident that prevented me from leading the season from start to finish.  I got run over by the second place car while pitting from the lead with eight laps to go, but he apologized for that later on and even with a lot of aero damage for the rest of the race, I still finished third, so it's not too bad.
"On the road side I definitely got a slower start . . . I had very little knowledge in how to set up the IndyCar on road courses.  I was relatively off pace from Team My3id's Klaus Kivekäs and Aleksi at Laguna Seca. The car balance was good in qualifying and only slightly lacked on downforce, but the race setup was very unstable and I had to drive conservatively. By Week 2 at Barber Motorsports Park, I already figured-out the most important setup settings. With .3 sec in reserve, I was still .25 sec faster than the second fastest qualifier, so it was a great improvement.  I continued to learn about road course setup for the Dallara throughout the season, but what I learned at Barber Motorsports Park made the most difference."
Although there was no shortage of sim racers in either the Premier Oval or Road Racing Series, not many raced regularly in both series, most evidently preferring one or the other.
"I think the main reason why there is a clear split in the IndyCar Series is that most American drivers grew up with oval racing, while Europeans race exclusively on road courses," Ou posits.  "So you usually see them dominating each of their own style of racing and sometimes struggle in the other. But that's not always the case. A good driver will ultimately become good at both once they have more practice."
As the old adage goes, however, it's not necessarily how many you beat but who you beat.  From that perspective, Ou had plenty of competition on both the oval and road courses.
"Tim Doyle's ability to get everything out of the car and the track is what's ultimately making him a threat on all of the ovals," says Ou, "especially the short ovals where the skills matter the most. Being both good friends and teammates, our priority in Premier Series was to help each other on track to finish in first and second every race. But when we get into a hosted league race together, the teammate thing gets thrown out of the window and things get crazy!
"Actually, I've had many races with tough and close competition on the oval side.  At Phoenix, almost all of the best oval IndyCar drivers in iRacing showed up for one of the races, including PJ Stergios, John Paquin, Shaun Stroud, Sean Graham, Dave Carr-Smith and Chris Cahoe.  PJ was a strong contender in both championships as well, as he was competing for both the Oval and Road championship before having to skip a few races."
"When we get into a hosted league race together, the teammate thing gets thrown out of the window."
When it comes to his most difficult win of the season, Ou looks to a road course – Sebring International Raceway in particular, thanks in large part to Elomaa.
"Sebring was the hardest fought race of the season for me," he says. "Aleksi's race pace was very fast, his apex and top speeds were minimum 5 mph higher as shown on the replay, I really had to push hard to pull away from him even though I was slightly lighter on fuel.
"Aleksi had to start serving in the military not long after that and had only a limited practice time for the remaining races, sometimes he was essentially doing practice – in the race, amazingly, he still got great results doing that. It just tells you how talented he is as a simracer."
Suffice to say, the respect is mutual.
"Before the season started on road side, I thought Yang would be slower than me by at least half a second per lap on normal length tracks just by looking at his previous records and results" says Elomaa.  "So it came by surprise how fast he was straight from the first road race of the season at Laguna Seca. We were pretty equal there, but then he picked up some pace, which I couldn't really respond at least in hot laps. Sometimes I was faster than him in races, but it was almost impossible get by him without any mistakes from him . . . at Mid-Ohio and Road America he was just so much faster than anyone."
As has been well documented, iRacers are liable to find themselves competing with "real world" racers in any given event.  Yang Ou is no exception.
"I've raced against Will (Power), Oriol (Servia), Tscheck (Tomas Scheckter), Justin Wilson and also Dale Earnhardt Jr.," he says.  "They drive in iRacing the same way they do in real life!  Will and Tomas were incredibly aggressive; Justin was less aggressive and made very calculated moves.
"Jr. was fantastic at avoiding spinning cars as there were many 'big ones' during that race — usually with Jr. right in the middle of it.  Yet every time, when the smoke clears, he was almost the only one that somehow made it through.  In the end, there were only a few cars left in the race and the two of us had a great battle.  I was a newbie then and I slightly brushed the wall while I was looking at the mirrors.  So Jr. won, but I learned a lot from that and it was fun battling with him.
"I also had a chat with Oriol when he was unable to compete in the Indy 500 in 2010 due to Rahal Letterman Lanigan Racing giving Graham (Rahal) the ride.   We talked about what his plans were for 2011 and I could see that he was really motivated to get a ride, so it's great to see that he's having a fantastic season."
"Will and Tomas were incredibly aggressive; Justin was less aggressive and made very calculated moves."
Likewise it's great to see that Ou will have a chance to attend his first IZOD IndyCar race in person this weekend . . . and get to rub elbows (and perhaps wheels) with some of his fellow iRacers.
"I haven't attended an IndyCar race before, so I'm looking forward to everything about it, greeting the drivers, meeting the guys from iRacing, and maybe even have a kart race with a few fellow simracers," he says. "It should be exciting to see the cars flash by side-by-side in a pack at 220 mph right in front of you.  A lot of people are speculating that the racing will be similar to Chicagoland Speedway, so hopefully that will be the case at Vegas."
Not only will this be Ou's first IndyCar race, it will be first visit to Las Vegas . . . at least he thinks so.
"Not that I know of," he laughs when asked if he's been to Sin City before, "but I am expecting to have a great time and not remembering it afterwards."
A Vegas "rookie" he may be, but 2011 IZOD IndyCar Premier Series champion Yang Ou is certainly getting into the spirit.
---
You may also like...
---