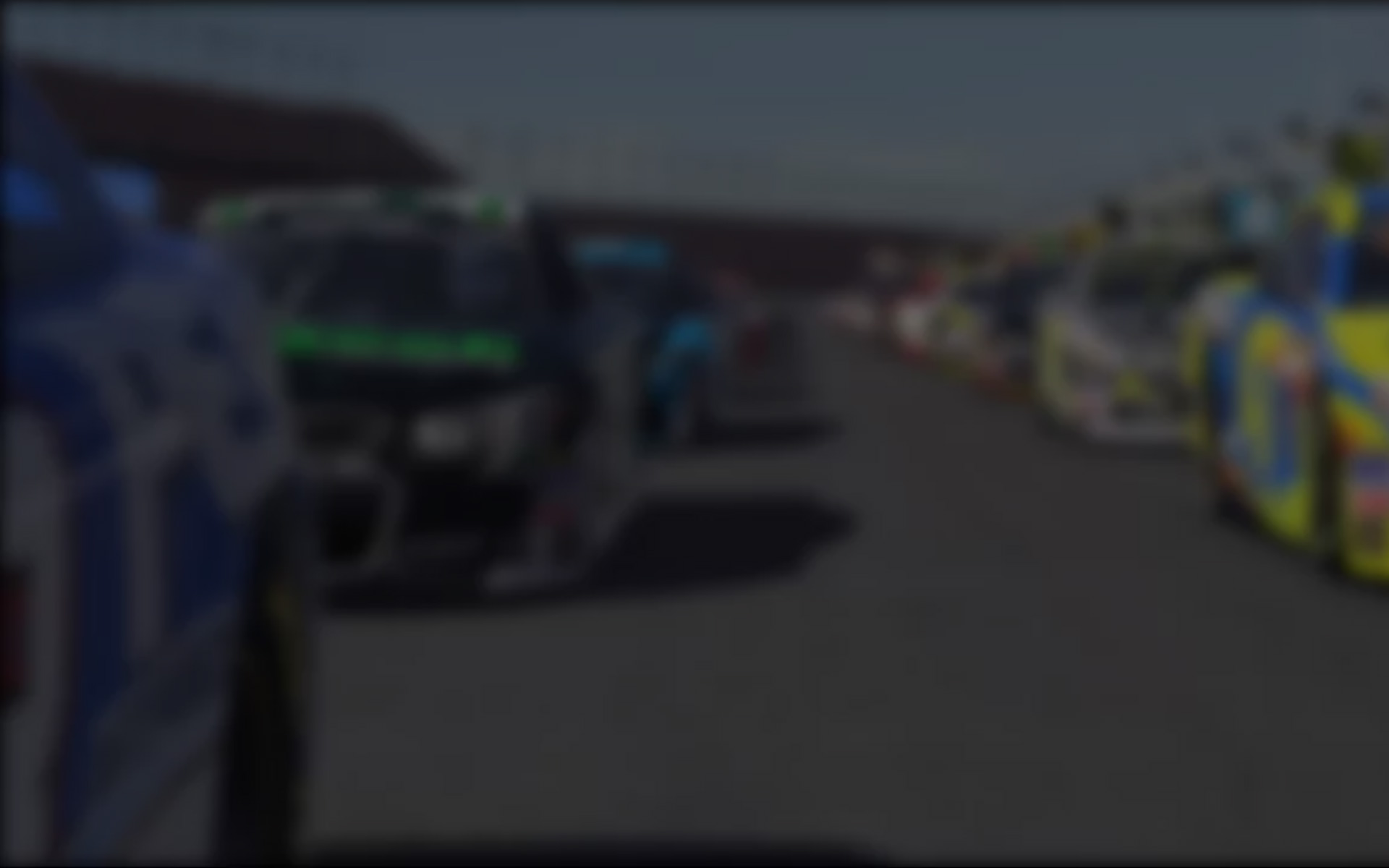 The famed Daytona International Speedway hosted Week 10 of the NASCAR iRacing.com Class A series, and the World Center of Racing lived up to its name. Five hundred and eighteen sim racers bolted on the restrictor plate and took to the high banks, making wins very tough to come by.
It takes a balance of experience and patience to win at Daytona, which is why it comes as no surprise that NASCAR Nationwide Series Rookie of the Year leader Timmy Hill was able to lock down top honors on the week. Hill won one of his two starts on the week earning himself 232 points, ten more than second place Brandon Six. However new to the top of the charts, Hill is no newcomer to iRacing. With 106 wins in his 643 oval starts, Hill has enjoyed his time on iRacing, all while giving the average race fan a chance to race with one of their physical racing heroes.
Joey Schmidt hit on something with the setup, and rode it like it was going out of style in Daytona Beach. Schmidt led the way with twenty five starts, and did it in style by topping all his fellow online racers with thirteen wins. Randy Johnson also had a week to remember, winning six races, and Fabian de Jong also made six trips to victory lane.
A few notables having a solid points week would include Kenneth O'Keefe and Jeremy Thornton. Both drivers are trying to claw their way into the top twelve in points, which would allow them entry into the 2011 NASCAR iRacing.com Pro Series. O'Keefe was fourth overall on the week with 201 big points, while Thornton earned 184 in his only start. With the solid runs, both O'Keefe and Thornton were able to give themselves some breathing room in the points, but nowhere near as much as they would like at this point in the season.
Doy Woods currently holds the twelfth place honors, but you don't need to look far behind to find Chase Paduano who is reeling him in. Only four points separate the two with only two weeks left in the season. Behind them it is 36 points back to fourteenth place Phillip Geiss, and Rick Savage is 43 markers back.
From one famed track the NiCLAS heads to another for Week 11, as The Brickyard is next up on the schedule. With speeds well over 200mph, and only 9 degrees of banking to catch the car, car control will be a must for anyone expecting to take on the historic 2.5 mile rectangle.
---
You may also like...
---