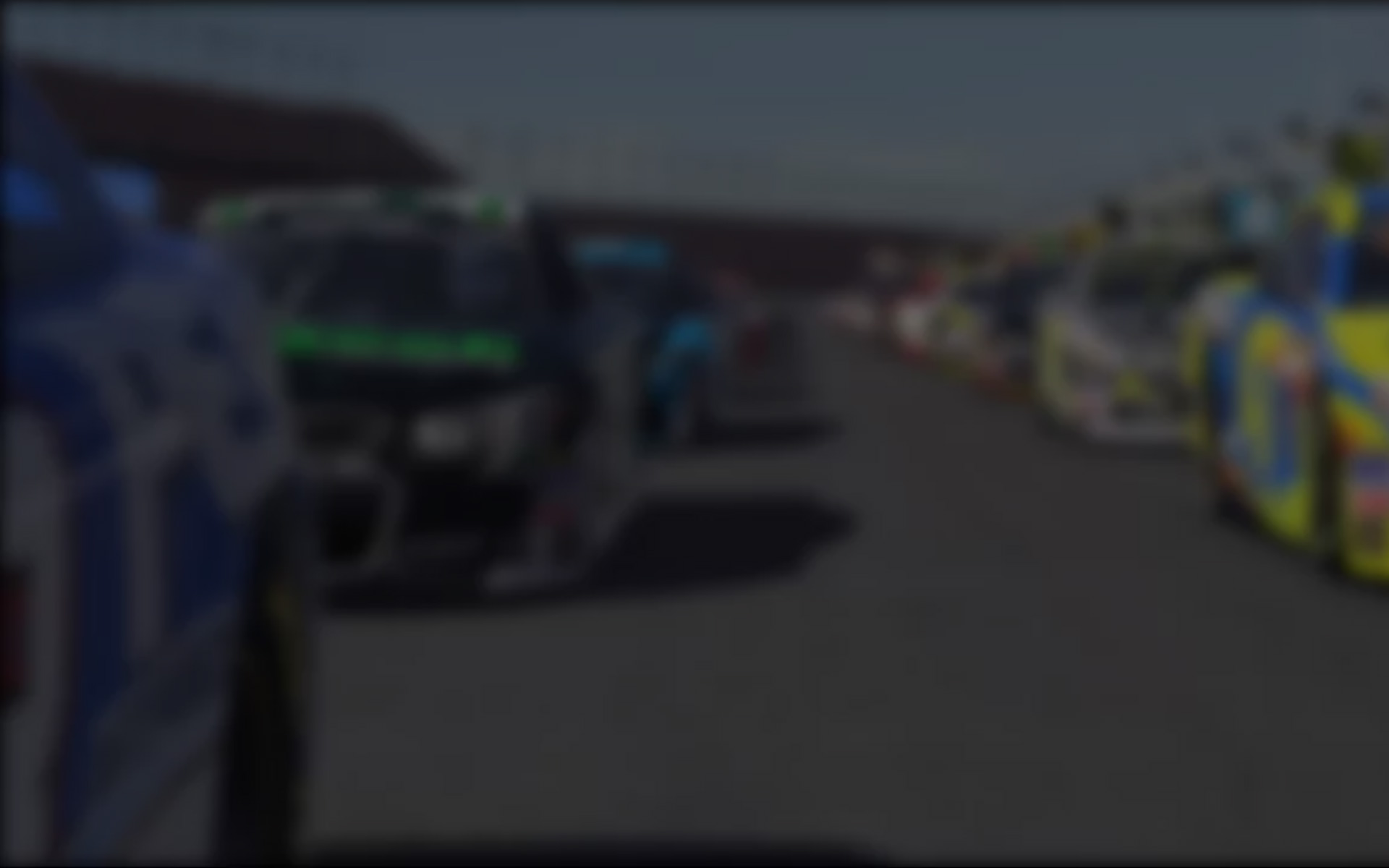 June 12th, 2017 by David Phillips
There can only be one first time champion of a racing series. Ever. In the case of iRacing's World of Outlaws Craftsman Sprint Car Series, the one and only first champion is (and forever will be) Logan Seavey. The Californian dominated the early rounds of the season with wins at the virtual Volusia, Eldora and USA International speedways and then cruised to title, skipping the last few weeks of sim racing in order to pursue his "day job" in real racing – competing in the POWRi Lucas Oil National Midgets League.
Smart move. Having effectively clinched the iRacing title, Seavey logged a slew of top ten finishes in the midget series before collecting his first win of the season at Lincoln Speedway in Illinois in early June. As the series takes a short break, Logan finds himself second in the standings but with his sights set on bigger and better things.
"I want to win the series," he says. "That's a goal that 's definitely doable. any if everything comes together, I'd like to run both the POWRi Lucas Oil National Midgets League and the USAC National Midget Series in 2018. Beyond that, my goal is always the same: race whenever I can, wherever I can."
Seavey well knows that he can't take his racing – or anything else – for granted. Last fall he underwent open heart surgery to correct a congenital defect (Scimitar Syndrome) but rebounded quickly and was back in the proverbial saddle in time to compete in the Lucas Oil Chili Bowl Nationals in January.
"I was leading a pretty normal life for a teenager," says Seavey, whose "normal" included being one of the top outlaw karters in the country. "Then I started struggling with my breathing and went to the doctor. They got it figured out and we had the procedure. It wasn't as bad as I expected; I recovered pretty quickly and, once I got the OK, got back to racing."
In keeping with that philosophy, Seavey plans to get back into the iRacing saddle over the next couple of weeks, returning to the virtual dirt tracks of his iRacing's World of Outlaws Craftsman Sprint Car Series championship.
"I get on iRacing with my buddies and we practice and race a lot," he says. "I love the dirt racing feature and tracks. It's just awesome how well they've modeled how the dirt tracks change over the course of a race, although being a racer, I'm always looking to take the next step. I'd love to see the tracks get even slicker as the laps build up. iRacing has always been about getting better and better and, good as the dirt racing is already, I'm sure it'll only get better."
Similarly, Seavey got off to a good start in the iRacing World of Outlaws Craftsman Sprint Car Series and just got better . . . with a little help from friends and family.
"Christopher Bell (NASCAR Camping World Truck Series competitor and USAC National Midget champion) and I are pretty good friends," he explains. "Along with my brother Tyler (who races in the All Star Series Winged 360 Sprint Car series), we figured-out the setups a little quicker than some of the other guys. That enabled us to go a little quicker in qualifying and, once you're out front, it's a little easier to stay there than to fight your way through the pack. Chris and I especially had some pretty fun races together."
Keeping it in the family, Tyler Seavey also enjoyed a fine iRacing World of Outlaws Craftsman Sprint Car Series season, winning the season finale at Eldora Speedway, nicely complementing his victory in May's All Star Series Winged 360 Sprint Car race at Antioch Speedway.
The Seavey brothers' real race schedule has them racing thousands of miles apart, with Logan competing in the Midwest-centric POWRi Lucas Oil Series and Tyler focused on the California-based All Star Series Winged 360 Sprint Cars. Yet the pair of sim racers can and do run wheel-to-wheel on iRacing early and often.
"Tyler and I are on iRacing every chance we get," says Logan. "I slowed down a bit as soon as the POWRi series got going, but now that we have a bit of a break I'm back on it a couple of times a day."
And while his commitments to real world racing figure to compromise Logan's chances of successfully defending his iRacing World of Outlaws Craftsman Sprint Car Series crown, he'll always be the series' first champion.
---
You may also like...
---