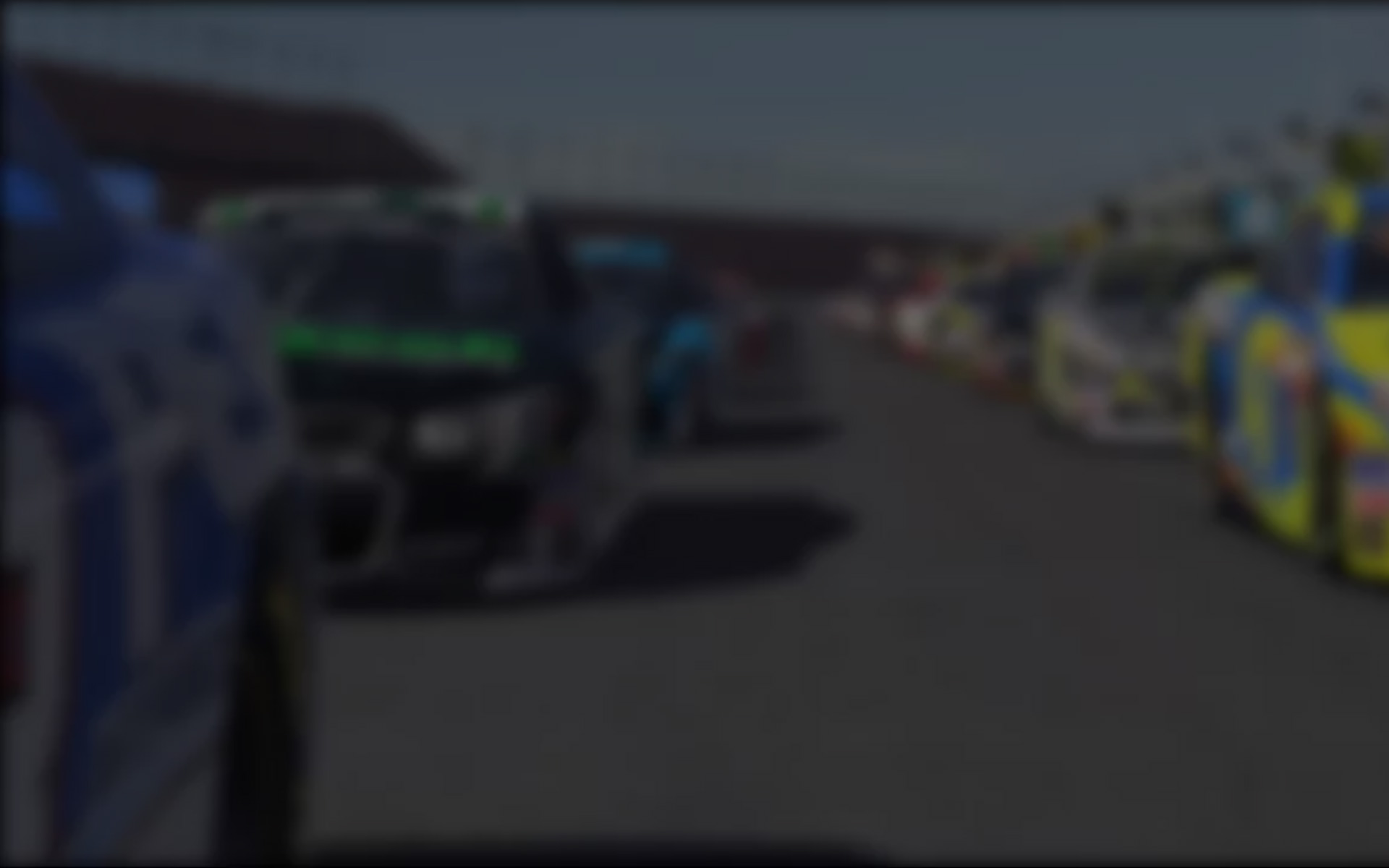 September 15th, 2015 by JaimeB
It is 9:00 a.m., on the fifteenth of September 2015.  We are approximately eleven hours away from what will arguably be the most monumental race in the NASCAR PEAK Antifreeze Series' six-year history. The series has seen its virtual Gen 6s go through many changes in the past, namely multiple tire model iterations, suspension overhauls, and horsepower increases/reductions. However, the common denominator over the years has not been the static nature of the car, but the static (aka non-dynamic) racing surface itself.
Tonight's NASCAR PEAK Antifreeze Series Southern 250 (broadcast on iracing.com/live/ at 8;45 pm eastern time) will be the beginning of a new era in professional oval sim racing. The schedule's toughest track – coupled with the dynamic track feature that will see the surface of the track evolve over the course of the race  – will prove to be the biggest challenge this year's driver lineup has faced thus far.  This race, full of unknowns, will be a great way to spice things up, and get sim racers and viewers alike interested in the series as it heads into its homestretch.  For both the avid viewer and the casual fan, watching 43 digital NASCAR race cars navigating the Lady in Black inches away from the SAFER barrier, whilst dodging marbles, hotspots, and patches of rubber build-up, will surely rekindle interest in the series that has waned over the past few months.
NASCAR PEAK Antifreeze Series races at Darlington have always been intense, with sim racing action that is often unparalleled at other circuits on the schedule. From Brad Wright's upset win in 2011, to Ray Alfalla's come-from-behind fuel mileage victory just one year ago, there is never a shortage of action at the famed speedway. A brand new tire model (with four seconds or more of fall-off to boot), combined with the aforementioned dynamic track surface, will undoubtedly be a sight for viewers to see tonight. Oh, word on the street is that quite a few cars will be sporting throwback liveries as well.
With all that said, one can only imagine that tonight's virtual Southern 250 will act as a doppelganger to the NASCAR Sprint Cup Series' Southern 500; while the Southern 500 saw NASCAR return to its roots, the Southern 250 will see iRacing, the NASCAR PEAK Antifreeze Series, and the 43 drivers involved enter into a new age of sim racing: an age of endless possibilities.
---
You may also like...
---