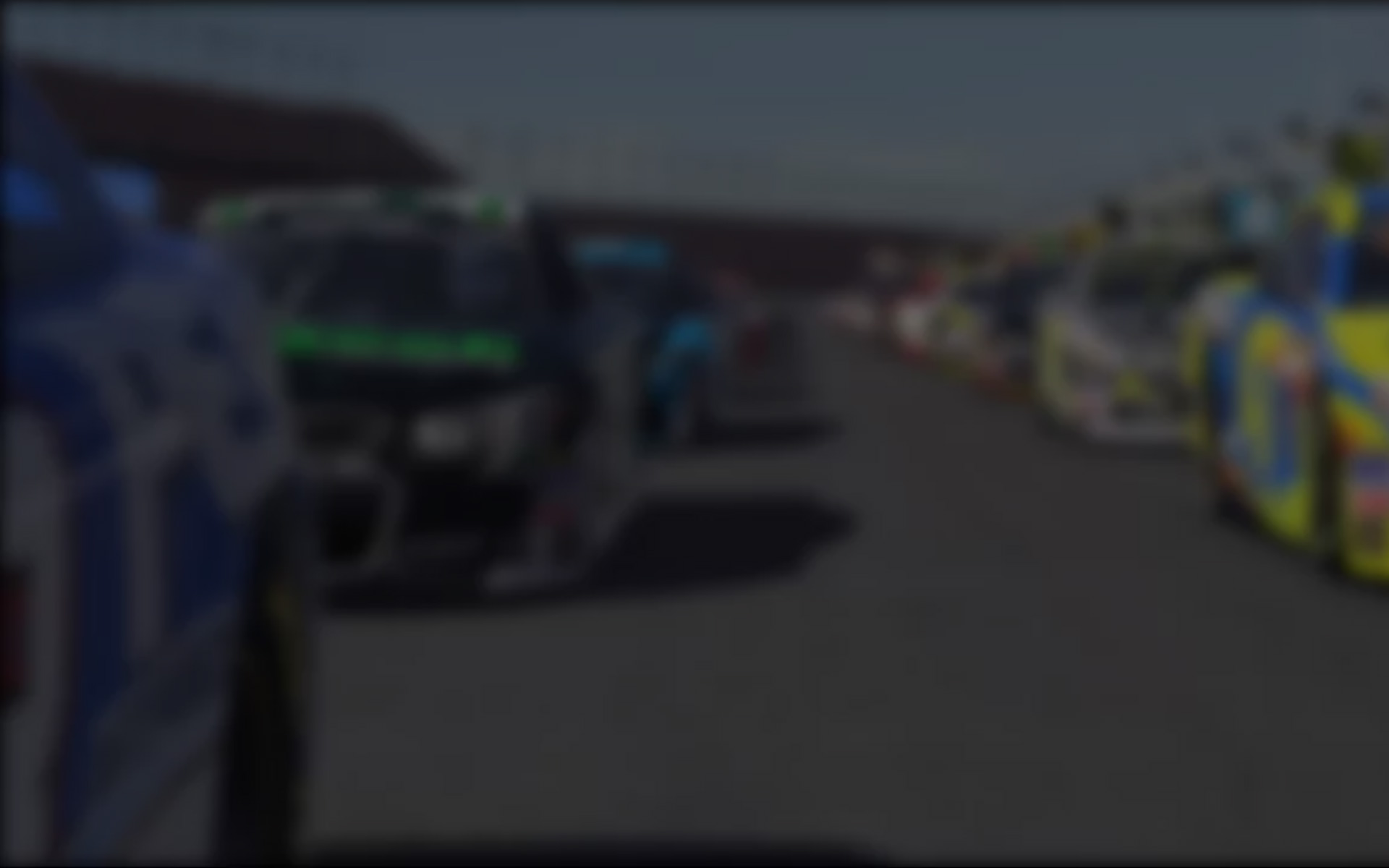 September 13th, 2011 by KevinB
Last week saw the iRacing.com Street Stock Series make its way to Oxford Plains Speedway, a small 3/8th mile oval located in Oxford, Maine. Sim racers looked to tackle this tough little track, where you are never actually going straight, in the hopes of winning the championship. Nick Ottinger (Carolina) once again showed why he is a two time series champion and the favorite to take the title this season.
Weekly High Strength of Field
Ottinger, no stranger to winning, took home his seventh win of the season when he lead all 50 laps during this weeks Strength of Field (SoF) race. For his win, Ottinger added 167 points to his season total. Finishing in the second spot was Donny Moore (New England), over 15 seconds behind the race winner. For his efforts, Moore netted 151 points. Third was Andrew Humphrey (Mid-South), who was the only other driver to finish on the lead lap, nearly 17 seconds behind. Humphrey gained 136 points for his third place finish while Chase Raudman (California) gained 121 points for fourth. Rounding out the top five was Jeffery Weston (Illinois), who received 106 points.
Weekly Standings
Once again, Ottinger found himself on the top of the weekly standings after leading every lap in his two races this week. With his win in last weeks SoF race, Ottinger received 167 points. Moore found himself in the second spot in last weeks standings after finishing runner up to Ottinger in the weeks high SoF race in which he received 151 points. Third in the weekly standings belonged to Robert Williams (Northwest) after finishing second in last weeks second highest SoF race behind Kevin Holley (Plains), which earned him 151 points. Aliaksei Smolski (Central-Eastern Europe) found himself in the fourth position, with two wins in two starts and 150 points. Rounding out the top 5 was Elmar Erlekotte (DE-AT-CH), with one win and 149 points.
Season Standings
Ryan Field (Massachusetts) still finds himself at the top of the season point standings, after winning his only start of week six. Field gained 143 points to bring his season total to 955. Erlekotte still holds the second overall position. Erlokette gained 149 during week six, which brought his total points to 938, 17 points behind Field. Smolski moved up another spot this past week, moving into the third position. Smolski gained 150 points at Oxford Plains, which brings his points total to 873 points. Michael Vaughn (West) moved up one position last week after winning one of his two races and gaining 149 points and bringing his total to 865. Rounding out the top five in the season standings is James Trimple(Pennsylvania). Trimple, who was third in points before the trip to Oxford, won his only race from the pole and netted himself 121 points, which brought his total to 855 points.
Weekly Qualifying
Ottinger set the fastest qualifying time of the week with a 17.536 second lap around the 3/8th mile track. Erlekotte was second on the charts with a 17.566. Trimple qualified third overal with a 17.578s while Eric Purcell turned a 17.622s lap which was good enough for fourth overall. Fifth on the speed charts for the week was Smolski, who turned a 17.629 second lap.
For week seven of the season, the Street Stock Series will travel back to one of the most famous short tracks in the country, South Boston Speedway. Will Nick Ottinger continue his dominance or will a new face come and ruin his show? Find out next week on inRacingNews.
---
You may also like...
---