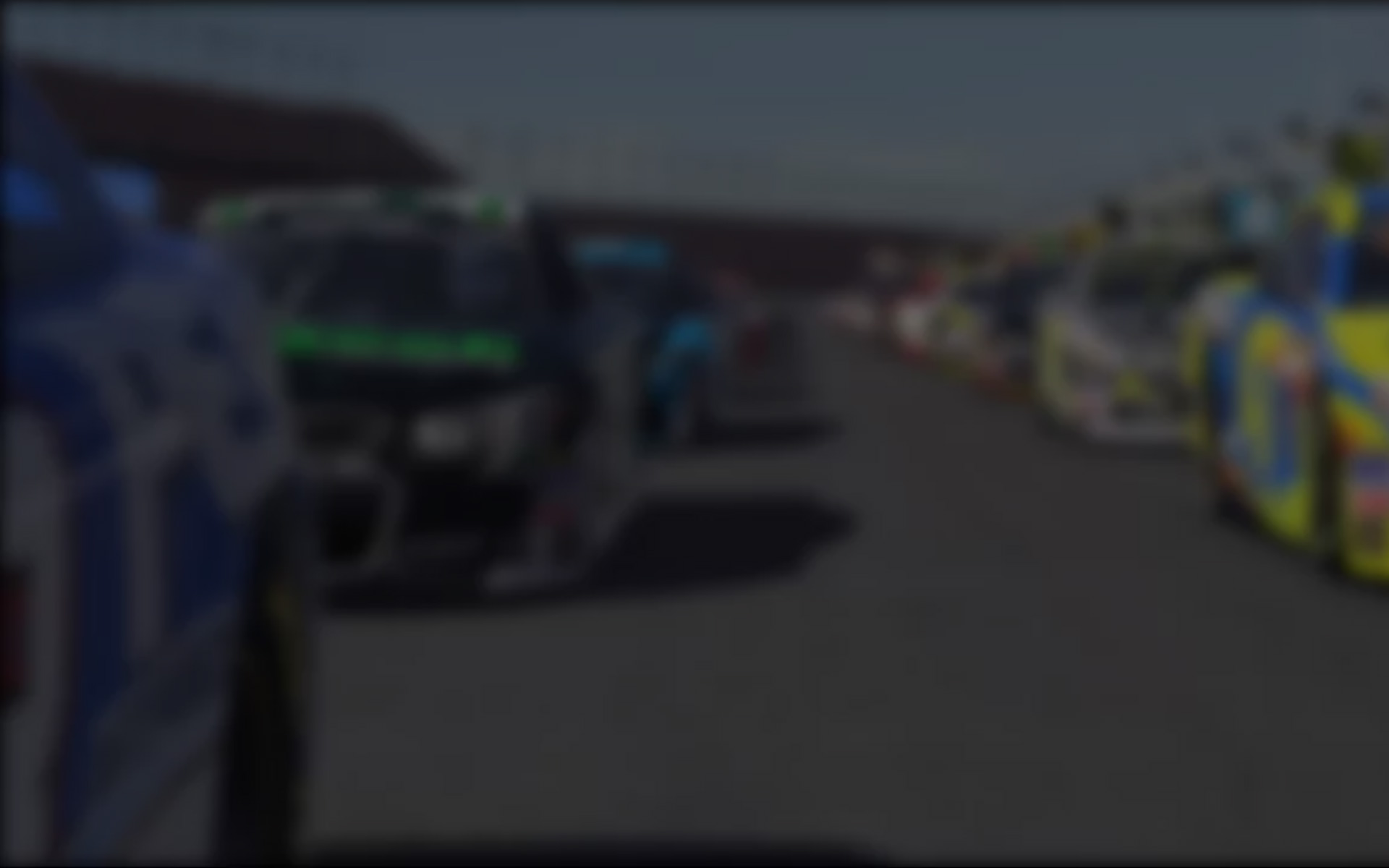 December 3rd, 2015 by Sean Braganza
Race 4 Of 5 Of The BSRTC Pro Series' Showdown
With barely 24 hours to go prior to the end of what has been its grandest, most glorious season yet.
'I have the feeling that if Job wasn't hurt there (Interlagos) and if I wasn't fighting for the team championship at the same time, it would not have gone against me.'
Naïve as I was when first introduced to the BSRTC Pro Series back in October, my presumptions were aplenty. Enjoyed as I did the entire series as a whole, my eyes would often be drawn to the duo of Wojceich Swirydovicz and Sebastian Job – in constant duel against each other irrespective of pack position. While Job proved to be the aggressor, a flamboyant maniac on track that would overcome often extraordinary odds to place himself on the podium – Swriydovicz has been the more mature, in consistent battle against his ApexRacing TV rival with a cool that has often dominated. His 700 point lead in the pre-Showdown Drivers' Standings over the rest of the drivers only cemented my belief that – despite but a lead of 17 points over Job in the Showdown's PRO Standings – this Championship was already his.
But the BSRTC got their way – the Showdown's structure of only the top 10 PRO drivers being eligible for a shot at the PRO Champions' title over the final five weeks, a reset of these drivers' points, zero quick repairs on vehicles and a limit on incident points had indeed served its purpose of turning the tables. 'I feel for Woj (Swirydovicz) though – two penalties in a row after leading the whole season has really hurt his championship', expressed New Homes' Jamie Rushworth in conversation with me the previous week.
Two separate incidents – one involving himself, New Homes' Fluke and Job at Interlagos and the other involving New Homes' Ellis 'Kip' Stephens at Mosport last week – had now set the Engine Oil Direct driver three places in the PRO Standings with his chances of a winning the title only turning bleaker; He would be beginning this week's race from the back of the pack as the result of a penalty incurred in the incident with Stephens.
And so as the drivers spent their customary three hours practicing on Sebring's International Raceway prior to the official race on Thursday night, I managed to finally catch up with Swirydovicz and pull him aside for a quick tête-à-tête. It was then that he confided how he felt the panel's decision against him on the Interlagos incident may not have been a fair one. 'I never asked them who sits on the Stewards' panel. But I can imagine some of them are part of the Stem Sim and GT Omega teams – reason enough to influence their vote on incidents involving me.'
Why would they? It would become very boring with me 120 points in the lead now wouldn't it?'
The Stewards' panel consists of 20 drivers from within and external to the series, who function by evaluating all protests filed against drivers and casting a vote against those drivers they deem responsible for the incidents, or none if they believe the incident was circumstance. With votes clearly against him, Swirydovicz had every right to appeal against the panel's votes, following which the rest of the BSRTC's drivers would vote on the incident. If the common vote didn't align with those of the panel, his sentence would be repealed; if they did, it would be doubled.
'It never worked so far and it probably wouldn't this time', he justified when asked why he hadn't thought to appeal. 'I would come across as a moaner who thinks he doesn't make mistakes. So I prefer to accept the verdict because I know I'm not looking at it objectively.' '
The incident with Stephens on the other hand – an unfortunate consequence of something that might have ended in a scratched door, but ended his race instead. All I can there is that it's really hard to race around him – his internet connection is very wonky. He's blinking out and warping around constantly – It's really hard to overtake a guy whose position on track is unknown.'
'Plus he's just really inconsistent around me. He usually does not fight me when I'm behind – and then sometimes he just fight me for every inch of the track. He's just harder to predict.'
All that aside did the petty politics that he alluded to, did the drama and hubbub bother him, I asked. '"Politics" is just part of the fun. I already got what I wanted out of the series, and that is good, fun racing. Having a shot at winning it, is just a nice bonus.'
I wished him luck and the race was off.
Round 97 – Two Tonnes Of Inevitability
The first round of the night would unfortunately have the Engine Oil driver's recent bout of misfortune carry over. As the green light went off, Steve Richardson's missed gear change in 25th place caused Steven Burke – who seemed to be taken aback by the New Homes sim racer's immobility– to lurch into his rear despite braking abruptly. This enabled Swirydovicz to quickly slide into 26th behind AM Drivers Paul Smith and Scott Malcolm., two places of his starting position,
As Malcolm's wider entry into Turn One allowed the Engine Oil's leading PRO contender through with Sutton in hot pursuit, the front of the pack had clenched itself together in pairs in anticipation of Turn 3, causing traffic in the middle to follow suit and form a slow moving cluster that would turn into the norm on one of the track's slowest corners. As the clustering swamped the rear of the pack inclusive of Smith behind the AM championship's leading contender John Roberts, the Stem Sim driver was caught unaware as he braked later than the rest – colliding with Roberts as a result and sending him into the track barrier.
'The pack was always likely to back up going into turn two, with most of the field two wide and jostling for position, I slowed enough. Paul didn't,for which he apologised after the race', clarified Roberts.
Naturally, the damage and subsequent repairs would deter Roberts' completion as Smith concluded in 23rd. Regardless, the incident granted Swirydovicz a position which he would turn to three at the following Hairpin as he moved past Smith and Laser Tools' – and the BSRTC's – newest driver, Dylan Robinson to wind up in 20th place behind ApexRacing's Lee Thompson. Thompson and Swirydovicz would then traverse a large portion of Lap Two alongside each other as Ashley Sutton peeked through the middle before both – Swirydovicz, followed by Sutton – moved past to get behind GT Omega's Julian Genovski.
As Genovksi slowed down for the oncoming Hairpin by Lap Three, Swirydovicz – on Sutton's inside – tapped into Genovski's rear-right corner under braking, sending the GT Omega driver into a drift around the bend. Strangely, Genovski wouldn't countersteer even as Sutton inevitably drove into his side– as if determined on blocking Swirydovicz's path – making contact with the Engine Oil driver's front panel as a result. To top it all, as Swirydovicz attempted to wiggle free and continue onwards, Genovski kept his wheel angled to the right – setting Swirydovicz perpendicular to oncoming traffic and significantly damaging both their vehicles as well. Surprisingly Genovski would carry on till the end of race finishing in 19th place. Sutton meanwhile, would go on to finish in 13th.
Swirydovicz's round on the other hand, had ended.  'I thought I braked quite early but Yulian was slower that I predicted', he reflected, now in 8th place on the PRO Standings as a result of the DNF. 'However at the time, I had a feeling he didn't try to recover from the crash – as if wanting to retaliate immediately.'  Coincidentally, the Hairpin had already turned victim to another incident only a few moments prior to the Genovski – Swirydovicz fracas; one involving New Homes' Kip Stephens and Engine Oil's Jeroen Keizer for 14th place.
Keizer had suffered an eventful couple of laps prior from his 13th place start – with Russell Laidler being set sideways after the GT Omega driver's line through turn one had crept into Keizer's on the first lap; followed by Keizer understeering, nearly making it into the run-off on exit of Turn 15 and conceding a position to Colin Cunniffe as result, before being set sideways himself as he moved into the penultimate corner alongside Jamie Fluke. This had now placed him alongside Stephens; their doors ended up making contact as Keizer prepared his inside line for turn one before Stephens got back by quarter –panelling him at Turn 3.
As Keizer's inside line reigned superior at the Hairpin yet again, Stephens was struck by Euro Chip's Steve Hefford who had crept by his inside in the intervening time. Hefford showed no sign of braking – as Stephens was spun into the barrier. Dizzy,  as he circled to get out on track only to return back to the grass as if aware that his circling might cause destruction– Rob Graham, who had just come around the corner, wound up sending Stephens into the barrier again, as his team mate Laura Bond bounced off the Laser Tools' driver on the way forward. The damage incurred hence, would be too much for the New Homes' drivers to sustain, causing their races to end prematurely.
'That was my bad with Kip – they were going two wide up in front and so I knew he'd be on a wide line. I tried to follow Keizer in, but got on the gas too early which lost me front end grip. It was my fault entirely and went to apologise as soon as the race was over,' admitted Hefford. Graham meanwhile had continued the race in 29th place behind Jake Blackhall, also a victim during the mishap at the Hairpin incident when Michael Schellbach behind him exited the corner at a much higher speed, spinning the ApexRacing TV driver into the barrier beside Graham and Stephens as a result.
By the final lap however, Whitehead had dropped down ahead of Blackhall from 23rd place as the result of a spin-out that followed the intersection of his and Robert Plumley's lines through Turn 4; which in turn granted Steven Burke an additional incident point as the Engine Oil driver re-joined the track to have an incoming Burke ram into his side and go off track. By Turn 14, Blackhall was already on Whitehead's rear – before diving into the Engine Oil Driver's inside, making contact and drifting in reverse down the bend.
As Graham attempted to soar past a still mobile Blackhall at a 125 miles per hour, the Laser Tools driver inevitably made contact.  '"Joke" Blackhall needs to learn to keep his foot on the brake after crashing', vented Graham later. 'He got me disqualified 2 corners from the end of race one when he rolled backwards onto the track after getting tangled – and then when I pointed this out after the race he just turned abusive! Can't beat racing with immature wee boys can you?'
With only Smith, Richardson and Gore of the top 6 AM Championship contenders left on track given Burke's subsequent disqualification on the final lap on grounds of limit-exceeded incident points, Gore's 14th place finish ahead of the former two served to bring him to 3rd place on the Standings from 5th – 57 points behind Smith in 2nd.
'Two laps was longer than I expected to last before being punted into oblivion and out of the Championship. It was like being followed around by two tonnes of inevitability', pondered Stephens later, nearly sounding like Socrates.
Regardless of what transpired at the back of the pack, ApexRacing's Sebastian Job who had qualified in pole followed by Stem Sim's David Baker had carved a niche for themselves on track as the duo meandered on to finish 6 seconds ahead of Jamie Rushworth in 3rd. Often one to steer clear of event and maintain a top 10 finish, Baker had exuded considerable uniformity in pursuing Job over each of the 11 laps – frequently differing from the ApexRacing driver by only a few tenths of a second.
'It was nice for the guys in the commentary box to say I had pace for once rather than "he's consistent"', expressed a jubilant Baker. 'I may have only got 5 wins in total and 1 this season; and it's no secret that consistency is a key part to how I approach my racing but to be up there fighting each week I have to have the pace as well and sometimes I think people forget or overlook that.'
As Aleksandar Smolensky and Daniel Hunt preserved their 4th and 5th places respectively, Palmer's ousting from 7th place to an eventual 16th place as the result of a slowdown incurred from an off-track on Lap two, had served to place Andreas Katz in 8th place behind PNM drivers Pete Newman and Simon Field in 6th and 7th respectively. Katz – currently competing solely to send his earnings to an Orphanage in Africa – would eventually find his way past Field and Newman over the course of lap four to finish in 6th; while Field enjoyed a comfortable finish one position behind him, Pete Newman would suffer a fatal setback on lap five that would end what had started out as a promising race for the PRO championship's 10th contender.
Having enjoyed what he deemed one of his two best qualifier sessions of the season to start in 6th place, Newman was gunning on simply completing his race within the top 10 minus incidents – given that it would move him up the PRO Standings with Stephens and Chepilevsky behind him on the grid. Chepilevsky's moving ahead of him on the 4th lap placed Newman ahead of Rob Fagg and Colin Cunniffe; as Fagg slowed down for the Hairpin, Cunniffe moved by his outside – landing two wheels on the grass under braking as a result and sliding diagonally into the side of Newman who was halfway through the corner.
Of course, the ensuing 20 minute repair would prevent Newman from finishing altogether as Fagg finished in 10th and Cunniffe in 19th. Simultaneously, the incidents involving Stephens, Palmer's slowdown, Keizer's understeering and the Newman-Cunniffe crash had served to bring New Homes' Jamie Fluke into 8th place by the end of the race with Keizer behind him.
Although position 8 was a place held by GT Omega's Steliyan Chepilevsky for a healthy amount of time, he conceded up to 3 positions by the final lap in an act of what he stated was him giving away the places to the drivers behind him as he didn't need them. 'I had had zero incidents throughouts the race – that alone gave me the points I needed.'
Round 98 – That's The Way It Goes
By Turn 5 prior to the the Big Bend on Lap one, Ashley Sutton was back in the pits. Beginning in 11th place and moving up two places, as he exited turn 3 alongside Steve Hefford, his line had gradually begun to cut across the Euro Chip driver's; contact came, inevitably.  The next moment Hefford, with no means of escape, was dragging the Peter Newman driver perpendicular to traffic – leaving Ben Palmer barely enough time to react as he moved to overtake the duo. Hurled into the air and into the barrier, the Stem Sim driver's, along with Hefford's, race had prematurely concluded.
'I'm not sure what Ash (Sutton) was thinking of. I was already on the kerb with no-where to go, I couldn't go onto the grass or I'd have gone wide with a wall of tyres coming up on the right. To be honest, I don't see what I could have done differently in the position I was in. Shit happens I suppose,' stated Hefford in reflection. Ahead, Dan Blake in 3rd place braked relatively early in anticipation of the Hairpin ahead, causing an unprepared Lee Thompson behind him to bump into the Engine Oil driver and send him hard in to the corner's tyre barrier. Reeling from the impact, Blake's vehicle near displaced Rob Fagg in 14th place as the Euro Chip driver tackled the apex.
As Paul Smith and Yuilan Genovski of Stem Sim and GT Omega now led the pack respectively – the former a second away in the lead – Blake had found himself in 15th place ahead of Steliyan Chepilevsky who too, had set the Engine Oil driver into a dangerous drift under braking on Turn 15. Attempting to take advantage of the duel, Pete Newman attempted to breeze past the duo's inside on Lap 16 which only proved detrimental: With two wheels on the kerb space proved insufficient, causing Newman to side panel the GT omega driver and end up head first into the barrier adjacent to the Ullman Straight.
'It's a shame really considering I'd turned into Ashley Sutton for 3/4th of the lap, moving from 30th to 15th on the grid. But then Dan Blake had an issue mid corner forcing Chepilevsky to change his line from outside to inside – I noticed him too late to do anything and ended up in the wall,' stated Newman after his second bout of misfortune granted him a 23rd place finish that night. While Chepilevsky would go on to finish in 18th place without major incident, Blake would retire to the pits under the pretext of a Black Flag and not return.
Lap two bore witness to the BSRTC's recurring comedy of errors – for at least the second time since the start of the Showdown, the Laser Tools' pair of Scott Malcolm and Robert Graham entangled themselves in an incident that began with them taking each other out before sending out a ripple of chaos to those unfortunate enough to be present behind them. Graham's outside line through turn one cut across Malcom's inside, leading the latter to ricochet against the barrier back into his teammate. Facing oncoming traffic, Malcolm's Optima moved in reverse, striking a dodging New Homes' Steve Richardson by the quarter panel and sending him into a perpendicular drift which he miraculously recovered from.
Engine Oil's Andrew Whitehead in 28th place had slowed down much before corner entry on seeing white smoke and yet, as he flicked to the right to avoid Malcolm – Laura Bond, whose line of sight failed to include Malcolm, ended up shoving Whitehead aside into the barrier before colliding head on into the Laser Tools driver. And so, two laps of incidents combined with a careful picking of competitively superior inside lines through the course had led Swriydovicz to slide into 19th place from his 30th position start with nemesis Sebastian Job in his wake. As Job moved ahead of him over the course of the third lap, another storm had brewed itself in the lead.
Smith, who had been shoved aside on the final corner of Lap 3 by Genovski behind him under braking, now raced down the main straight adjacent to Cunniffe in second place. Schellbach was in hot pursuit and as Cunniffe's slipstream drew him closer there came contact; sending Cunniffe fishtailing into Smith's side and into the barrier. 'I had a good start from pole and held the lead for the first couple of laps, but then Julian did his usual trick of hitting people out of his way and this week it was my turn,' voiced Smith in disappointment.
The incident had also served to end Engine Oil's Jeroen Keizer's race – as Lee Thompson in 6th swerved wildly to successful avoid a collision with a still spinning Cunniffe at Turn one, Russell Laidler had moved to his inside. This led to a three-wide formation, as Keizer's stronger inside line brought him alongside Laidler and Thompson; door handles were broken before Laidler, sensing danger braked abruptly. By then Keizer was already out of control, landing straight into the barrier – that subsequently ended his race – before dangerously forcing team mate Swirydovicz into the grass prior to turn three as he got back on track.
An evaluation of the replays revealed that Genovski seemed unusually off his prior pace down the straight, which had led to Cunniffe being boxed in before Schellbach's nudge.
While Genovski wasn't available for comment, I'd managed to catch up with Schellbach post-race in an attempt to hear of their side of the story. 'I was following Cunniffe in his slipstream and he went off throttle WAY earlier than I expected – I guess more than 200m before the real braking zone. So Cunniffe – a little bit to defensive – and I was a little bit too aggressive I would say.  Sometimes this ends in a crash. He could have stayed on the throttle and tipping the brake for letting me know that things were getting too tight in front.'
My search led me to team mate Daniel Hunt as well. Having finished the race in 17th place himself, Hunt explained, 'After watching it through the replay several times from Schellbach's replay file, I can tell you that I don't think he or Genovski did anything wrong. Yes, it was aggressive on Michael's part but this is touring cars – a bit of pushing along the straight should be expected. He wasn't in the braking zone and Genovski was in front so he was allowed to move over. Colin got turned due to him lifting off the throttle very early along the straight – and so just a racing incident caused by combination of all three drivers.'
When asked what was indeed going on with Genovski that round that had led him to turn rather erratic through the course of the race, he reasoned, 'I don't think Genovski was alone. Lots of people were having a bad night including team mates taking each other out and causing others to retire. So I guess it was just one of those nights for Genovski. Plus, the broadcast sometimes picks lots of one person's mistakes up and not others' but that's the way it goes.'
Genovski's incident streak continued; first braking late and sending Dylan Robinson into a drift at turn 13 after the Laser Tools' driver had grabbed the lead on the same lap for a few seconds – and then running wide under pressure from Jamie Fluke in 6th place on Turn One before tipping Rushworth's rear on regaining his line in 8th place, ending the New Homes drivers race in the process.
Katz fortunately dodged his way through, finally ending the race in 7th and still maintaining his lead 30 points ahead of Aleksandar Smolensky who finished in 17th. Schellbach meanwhile bagged his second win of the season, with New Homes' Jamie Fluke finishing 4 seconds behind him from what was a 16th place grid start. Although Lee Thompson had found himself in second place behind Schellbach after the events of Lap 4, that he maintained till the final lap, the ApexRacing driver eased off the throttle near the end of the Ullman Straight to seemingly give way to a pack that contained Russell Laidler, Sebastian Job, Dylan Robinson and Simon Field in 3rd, 4th, 5th and 6th respectively to his team's leading PRO driver's benefit.
By the final corner however, Thompson ended up dropping down to 13th place after a line through Simon's Field resulted in him making contact and nearly crashing into the barrier – which he prevented manageably.  'The race was great fun,' recounted Simon Field after the race. 'It ended on a bit of a sour note though – last corner last lap, I threw a move up the inside of Dylan Robison as he went wide. At the same time, Lee Thompson tried the same – there was contact as I moved in trying not to hit Dylan and sadly, Lee got turned into the inside wall, he did apologise, but to be honest, I think it should be me apologising. Might be deemed a racing incident.'
Field had also admitted to enjoying a cracking race with Dylan, as the BSRTC's one-round old driver commendably held his own within the top 6 from start to finish – amidst every bit of the frenzy that had enveloped the front of the pack through its course. Swirydovicz, Genovski and David Baker rounded up the top 10 while Richard Gore placed ahead of his AM competition in 11th place. This reduced the gap between him and John Roberts – who successfully finished his race in 20th place – to 99 points, placing him second place within the AM Standings, 12 points ahead of Steve Richardson. Despite struggling through the start of the Showdown with two back to back DNF's at Okayama that saw him sink to the bottom of the table, the New Homes driver now seemed to be in the running for a podium finish this season – 5 points ahead of Smith.
Round 99 – Dodge 'Ems
As Jake Blackhall's lack of grip on the outside of Lap one's turn and subsequent wide run allowed John Roberts and Steliyan Chepilevsky through, what started out as a tight inside line had led Rob Fagg into Lee Thompson's side in 9th place. Fagg fishtailed off into the grass and returned, just as Aleksandar Smolensky's vehicle made contact with Blackhall's on the outside of Turn 3. The side-panelling had led Blackhall into the tyre barrier and Smolensky into the field before Turn 5 – which he decided to cut rather than re-join traffic immediately.
Regardless, his re-joining involved quarter-panelling David Baker in 11th place who was driving past, leading the Stem Sim driver into the barrier and Smolensky to face the wrong way. As both incidents held Katz back in traffic in 14th place, Swirydovicz who had begun one position ahead of the Euro Chip driver had found himself ahead in 7th. Job watched from two places down, as team mate Lee Thompson's braking at Turn 14 proved ineffective in keeping him away from the Engine Oil driver's rear ahead of him, sending him into a drift that was corrected soon enough.
Thompson on the other hand was forced into the run-off before being set several places down in 33rd; until contact with Dan Blake in 20th place on Lap 4 would result in his vehicle losing control and flipping itself several times before bringing his race to an end. By then Swirydovicz and Job would be past Daniel Hunt and John Roberts – the latter of whom seemed to concede to the duo in Job's benefit – to don positions 4th and 3rd respectively behind Chepilevsky and Stephens.
Together, they would move past Stephens over the next lap to hunt down Chepilevsky – Swriydovicz visibly the faster one in the sections between the Hairpin and Turn 13, always lessening the gap between him and the PRO ApexRacing driver before the latter would storm away on the straights. This mid-track superiority would finally reach breaking point on Lap 8 when Job – now ahead of Chepilevsky due to the GT Omega driver's wing setting proving to be ineffective at keeping the two PRO Drivers at bay – was set sideways around corner 10 by Chepilevsky under braking, allowing Swirydovicz's much lighter inside-line braking to take him ahead of the ApexRacing driver.
The final two laps then would see the both of them engage in a bout of dog-fighting that would see Job hound Swirydovicz from only few feet away, overtake the Engine Oil Direct driver by Turn 14 on the inside before being overtaken in return by Turn 16. Barrelling down the Ullman alongside each other, a successful dive down Swirydovicz's inside by the ultimate corner finally served to conclude the race with Job taking his second win of the night. With that, he was back in the running for the championship – now only 23 points behind Andreas Katz, two weeks after expressing his disinterest in continuing with the season post Interlagos.
Swirydovicz on the other hand was tied in 5th place on the Standing with Daniel Hunt – who finished the round in 5th place – a hundred and twenty seven points behind Andreas Katz. The round had seen Katz embroiled in an extended duel with Steven Burke over Lap 3, which nearly ended the Euro Chip driver's race as Burke lost control under braking behind him, slipped into the field at Turn 13 and landed back on track ahead of him. As Katz's brakes turned red hot under the heavy braking that saved his round, Schellbach, Field, Newman, Rushworth and Laidler soared past to drop him in 17th place.
Regardless, Katz would wade his way through the pack to finish in 11th place behind Simon Field. Stephens rounded up what was his best race of the night with a podium, although he now stood in 8th place on the Standings ahead of team mate Jamie Rushworth who finished in 20th. Team mate Fluke finished in pursuit, shortly after an incident with Chepilevsky in 3rd place at the Hairpin that saw him tap the GT Omega driver before the latter dove straight into the grass at turn 10, seemingly under pressure from Fluke's attack, before finishing in 6th place. He stands 12 points behind Swirydovicz on the standings.
The incident on the first lap prevented Smolensky from finishing his race, dropping him down to 4th place on the PRO Standings 16 points behind David Baker – who did finish the round in 16th place – and 20 points ahead of Hunt. Newman – now at the bottom of the top 10 standings – finished in 14th place which he seemed pleased with given the misfortune of the prior rounds.
'Showdown luck hasn't gone my way with Ellis' (Stephens) interweb incident and last night as a whole', he stated. 'My aim is to get a single digit finish so it's still possible! 9th or better after Daytona and I'm happy'. He stands 51 points behind Rushworth. Roberts and Gore maintained their positions within the AM Standing's top two with a 9th and 10th place finish respectively, with the latter a solid 100 points behind Roberts.
Despite an intermittency in his internet connection, Paul Smith wound up in in 18th place ahead of Steve Richardson in 25th, taking him 2 points ahead of the New Homes driver within the Standings. Lap three witnessed Laura Bond being shoved aside at the Hairpin by Lee Thompson, leading to her third DNF of the night. This places her in 6th place, 40 points behind Steven Burke in the Standings – a massive drop considering the New Homes driver had begun the Showdown in the lead.
AM driver Robert Graham meanwhile, was particularly furious post the incident involving him and Ashley Sutton on Lap 4 at the final corner – following a rough duel with Stem Sim's Ben Palmer – that had ended his race. Sutton had crept into the Laser Tools driver's inside, tipped his quarter-panel midway through the corner before relentlessly driving tangential to the corner-exit in a way that served to force Graham into barrier. Sutton would incur damage as well, before being subsequently disqualified by the 7th lap as the result of exceeded incident points.
'I don't know what they're teaching Clio cup drivers, but it was like f****ing dodge 'ems racing those two', he vented for the second time that night, referring to 2015's real-world Renault UK Clio Cup Champion Sutton and Palmer, also a Clio Cup driver. 'Though I'm sure the stewards will still blame me for it – I've come to expect that from Sutton. He's not happy over taking unless he bashes you out the way in the process. It's a real shame because he's more than fast enough that he could pass cleanly and probably fairly easily – yet still seems to love bashing people as he passes.'
'Palmer though, I was surprised with. I've raced him plenty before and he's always been clean and fair, so I can only guess it's the Clio Cup effect.'
To The End
'It's all pretty obvious really. A little disappointing, but we'll keep our heads down and continue to race and steward fairly to the end.'
I'd caught up with the Engine Oil Direct team post-race who, given the fact Sebring had set them back nearly 400 points behind GT Omega in comparison to the week prior weren't in the best of moods. I'd of course attempted to learn more of their concerns regarding the impartiality they felt was prominent within the Steward's panel. Despite not wanting to be a part of the controversy and harbouring a strong dislike for the 'media hype' that he felt was fast becoming norm with the race reports, Whitehead did make an attempt to voice a shadow of his opinion.
'There are lots of things seemingly at play since the start of the showdown. I'm not going into any detail because it's simply not worth the aggravation of the 'sore loser' or 'conspiracy theorist' comments or general flippant responses. Nothing will change, so we just race and take the moral high ground, even if it does cost us the championship we've worked hard at. It's no surprise that this would always be an uphill battle, we only have 2 full time Pro Drivers.'
It seemed then at this point all GT Omega had to do to solidify their claim as Team Champions, was finish. 'We just need to play it safe and stay calm,' explained team member Daniel Hunt. 'But it does not always work like that. We are in a good position to win this but I just hope luck is on our side.'
Luck, no luck, fair or unfair – all of it comes to an end at 8.15 P.M GMT on Daytona Road tomorrow. And boy oh boy, will it be – as Katz said – a thriller.
Catch The Original Article On Higher Eclectic Ground.
Track Side Photo Courtesy Jamie Rushworth.

This race will also be aired on MOTORSTV on the 15th of December as per the schedule here. Meanwhile, Higher Eclectic Ground is not only covering the last two races of the BSRTC's Showdown, set to be streamed live on ApexRacing TV's Youtube channel at 8.15 P.M GMT every Thursday- but is also offering the indie game community with opportunities for exposure via BSRTC sponsorships. To make sure you do not miss out on anything, do head down to our Facebook page where all the activity lies and ensure you're signed up. Moreover, those interested in racing with the BSRTC community or simply hanging out with them by the pitlanes, can do so by signing up to their closed group on Facebook or tweeting them @BritSimRacers . Those still doubtful about what the BSRTC is all about can learn more by viewing our previous coverage of the same which also includes a never-seen-before look at the sim racing championship's rise.
---
You may also like...
---