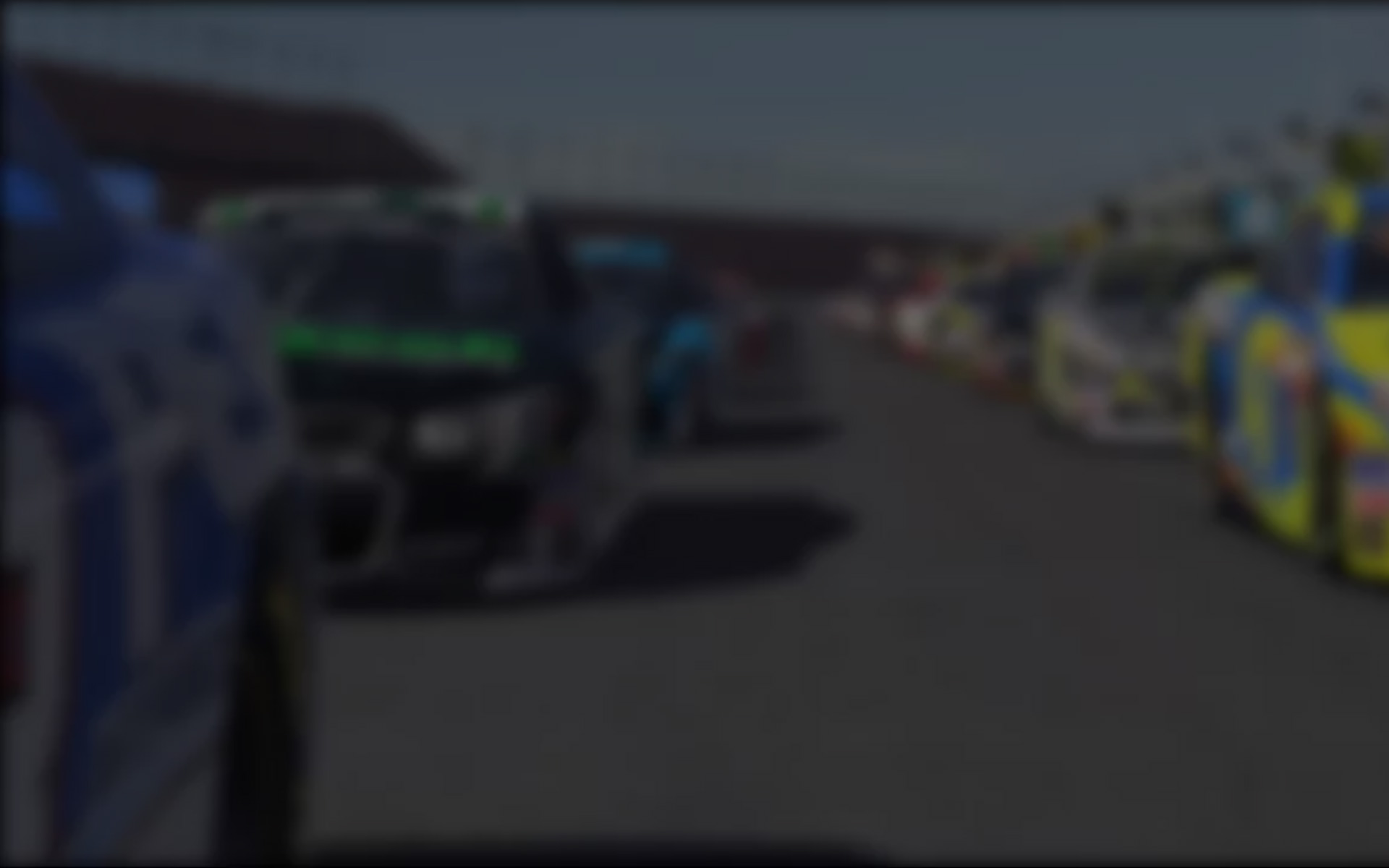 Week Ten of the NASCAR iRacing.com Class B Series, saw the series head to the home of NASCAR, the Charlotte Motor Speedway. The mile and a half oval outside of Charlotte played host to the tenth round of the season as drivers looked to close in on Brandon Jerrell for the series points lead. The weekly Strength of Field race would go off once again on Friday night, with some heavy hitters taking the grid for the first time this season.
Ryan Luza (Texas) picked-up the win on Friday night besting the 5347 SoF field. Luza would only lead 18 laps of the online race, but when the caution flew with just a handful of laps remaining, Luza was in the right spot. Points leader Brandon Jerrell (Atlantic) crossed the line in the second position and gained on his rivals in the points standings. Dustin Montgomery (Mid-South) would come home with a third place finish followed by Armando Vargas (California) and Thomas Davis (Mid-South) in fifth.
NASCAR iRacing.com Series World Championship contenders Brian Schoenburg, Michael Conti, and Nick Ottinger all made appearances on Friday night, but never had a shot at the W. Ottinger came home 29th after an early wreck. Schoenburg and Conti finished 16th and 17th respectively, having been unable to dial-in the setup to contend with Luza, Jerell and the rest of the top five.
Jerrell collected the most points during the week, starting three events and earning 331 points from the weekly SoF race. Montgomery (Mid-South) collected 319 points for his third place finish on Friday and gained the second most points. Friday's winner Luza started 11 races at Charlotte, but his point total for Week Ten would be slightly lower as he gained 265 points for the week.
With ten weeks in the books and Season Four drawing to a close, Jerell continues to hold a healthy advantage on the field. Luza moves to the second position 224 markers behind with Tyler D Hudson (Mid-South) now third, 324 points back. Veteran sim-racer David Cater (Carolina) sits fourth, 441 points back of Jerrell while Brandon Buie (Atlantic) rounds-out the top five sitting 652 points out of the lead.
Don Canright (Florida) started 33 races at Charlotte during Week Ten, the most of any sim-racer. Canright picked-up three wins and 12 top five finishes for his efforts,while Luza visited Victory Lane in nine of his 11 starts to top the wins column for the week. Chris Schwichtenberg (Mid-South) started from the pole twelve times which led the series.
The NASCAR iRacing.com Class B Series heads to the Michigan International Speedway in Brooklyn, Michigan for Week 11 of the season. Can Jerrell continue his run at the top of the series? Can Luza or Hudson close-in at one of the fastest tracks on the circuit? Find out next week only on inRacingNews.com
---
You may also like...
---