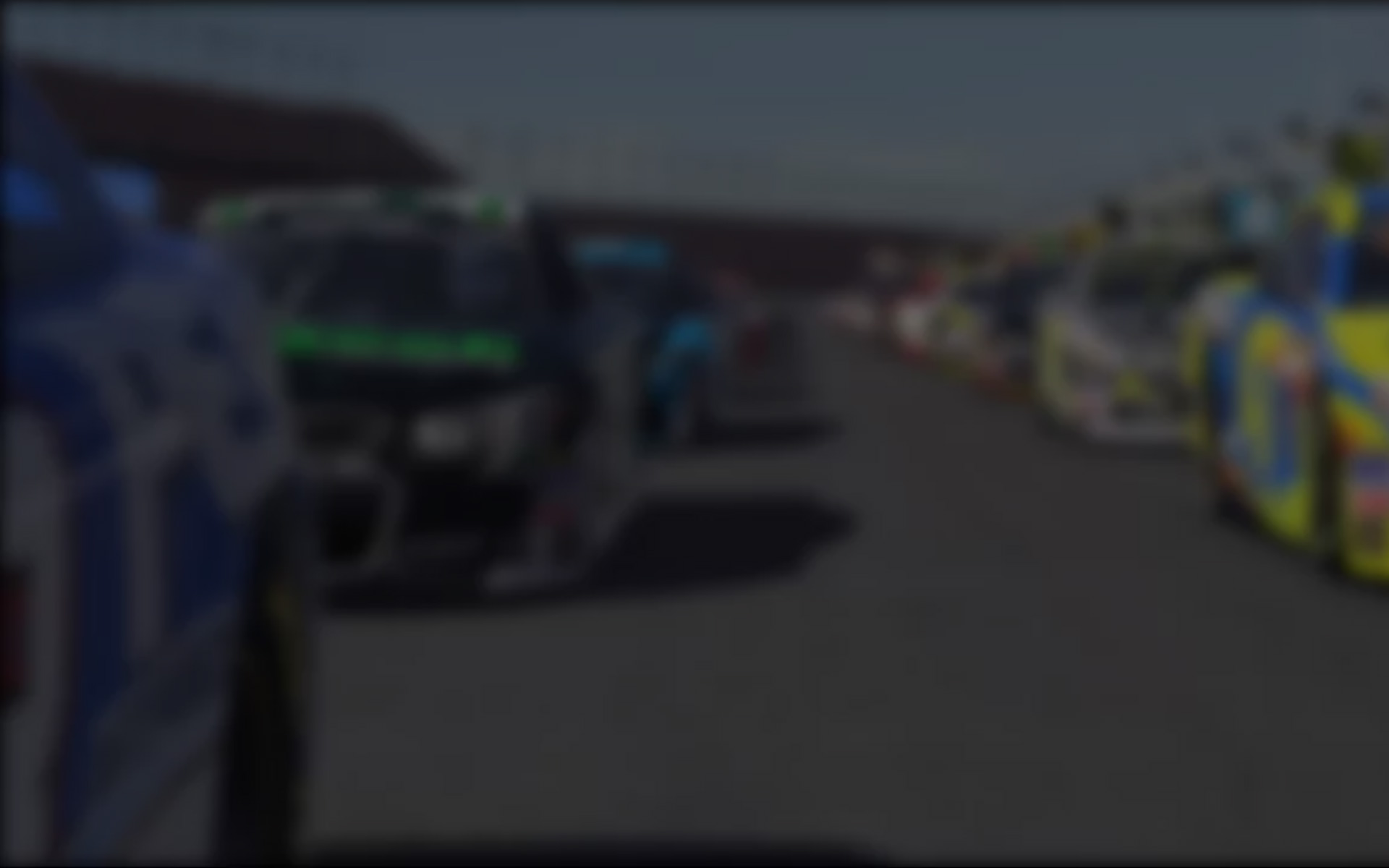 Editor's note:  Brennan Mercer has been busy toting-up the points — actual and potential — for the 2013 Season One NASCAR iRacing.com Class A Series (open setup).  As the top ten points finishers not already holding a Pro or Pro/WC license from Seasons 1, 2 and 3 in the Class "A"open setup NASCAR series qualify for a Pro license, a spot in the 2013 NASCAR iRacing.com Pro Series and a chance to qualify for the 2014 NASCAR iRacing.com Series World Championship, there's a lot at stake.  Here is Brennan's unofficial analysis of who's in, who's out and who's in the mix for the remaining spots.
With the first installment of NASCAR iRacing.com Class A Series "Road to Pro" coming to a close in two weeks, I'm getting questions on where people sit. I'll try to break these scenarios as best as I can, with my usual formula of who I think is: Clinched, Almost Safe, Bubble, Outside Looking In, Living On a Prayer and Eliminated.
I'll worry about the overall championship for the Class A Series next week as there are some NASCAR iRacing.com Series World Championship drivers in the mix for that.
All point scenarios are based on the maximum gain of 350 points.
Also the current mathematical clinch number is 1850. This number will changed next week and go down considerably but, as it sits right now, to mathematically clinch a driver needs 1850 points. (Most amount of points that current 11th place can get.)
I think the number that will be needed is 1744 points. That number should get a driver into the NASCAR iRacing.com Pro Series. That is an assumption and should not be taken with certainty. I calculated this number by taking 10th place with two drops which was 1163, dividing by four (number of weeks counted) and multiplying by six (number of weeks counted in the season).
On to the scenarios…
Clinched
Only one driver has mathematically clinched thus far.
Almost Safe
The Clinch Number is the amount of points needed for this week for those guys to clinch, based on a 27 car 5500 SoF race.
Kenny Humpe – 14th or better
PJ Stergios – 5th or better
Lee Herron – 5th or better
Bubble
These drivers are on The Bubble. Their bubble can be "popped" with a bad showing this week at Texas Motor Speedway, although a very strong points week can clinch for them. A bad week, though, and they can be caught by the guys below them in the standings. A win at TMS can help these drivers campaign significantly.
Outside Looking In
These drivers are the "outside looking in" bunch that need to have good weeks at TMS and Chicagoland to finish-out the season. Strong weeks will help with popping bubbles considerably.
Living on a Prayer

These sim-racers are still in the hunt, but they need help… lots of it. They can still make it but they need the guys above them to falter.
Eliminated
These drivers are eliminated and do not have a chance in catching the current 10th place in points no matter what happens, that number being 1647 points.
So there you have it — at least as I see it!  Good luck to the drivers going into the online races this week, and I will have another update next week.
---
You may also like...
---