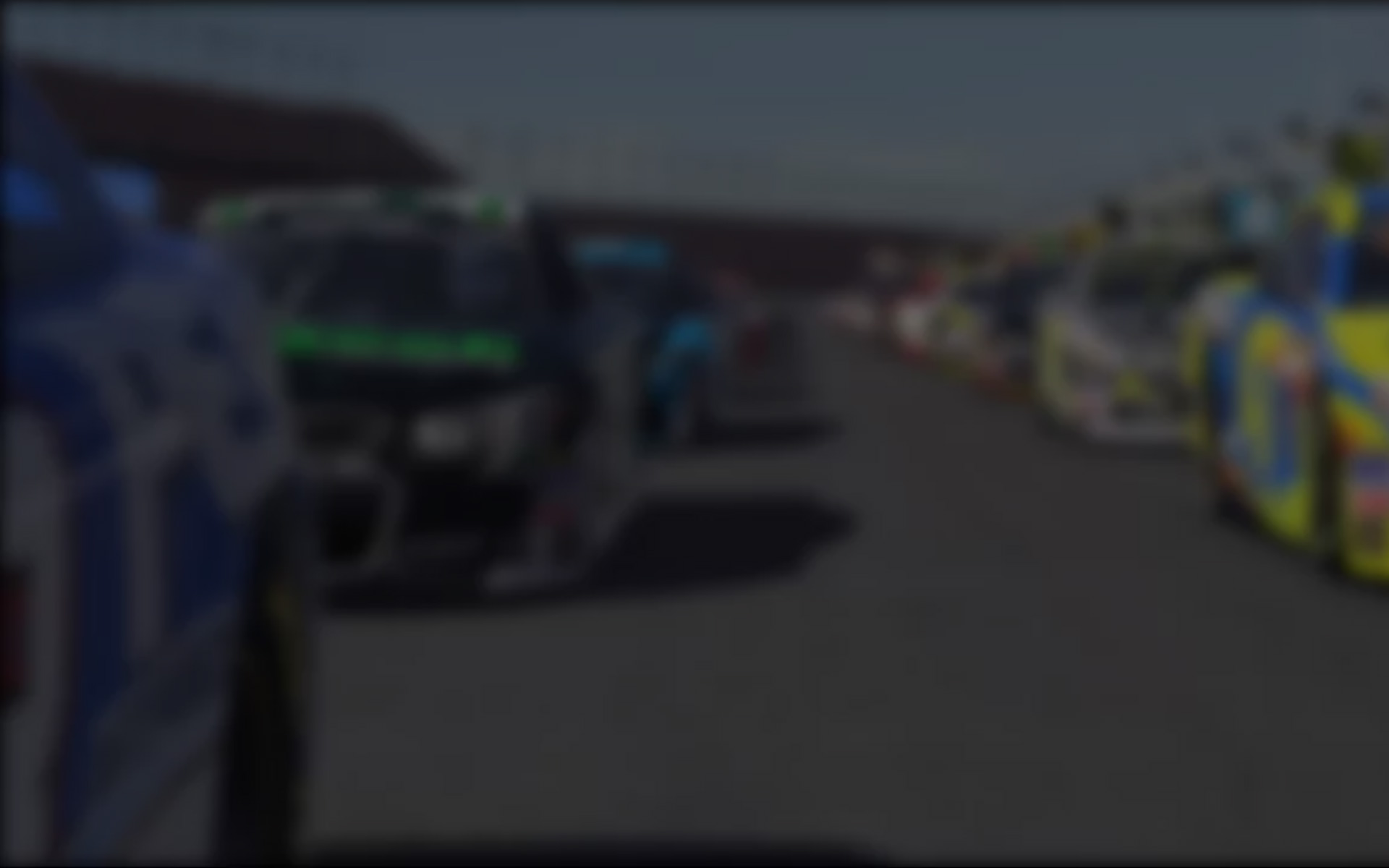 The iRacing.com InRacing News Challenge Mixed-Class series headed into NASCAR territory once again in Week 9 for draft racing at Charlotte, North Carolina.  The only difference from the series first visit is five additional laps (20 total) which seemed to change the finishing order in many close races this week.  The 2.25 mile layout seems to be a favorite among series regulars as the draft is required for a fast lap and gives anyone a chance for victory.
Last week after Summit Point'sJeffersonshort course a familiar name took over the Solstice overall point lead and the defending two-time Mazda Champion continued his charge for three consecutive titles.
Charlotte Road Stats
373- Total number of drivers that ran an official race.
20- Total number of drivers who had a 0 incident free race.
9- Total number of Rookie's that won an official race.
7- The number of Pontiac Solstice drivers that qualified under a1:22.
2- The number of Mazda Roadster drivers that qualified under a1:22.
1- The only driver to qualify under the1:21mark for a top-10 World Record (see Pontiac Solstice Notables).
Pontiac Solstice
Andrey Loginov (Central-Eastern Europe) started the week as the number two qualifier with a quick 1:21.433 lap around  Charlotte road.  Loginov then raced three times all from the pole winning two and taking top honors for the week with 183 points which also makes him the overall Solstice point leader.  Chris Hughson (New York) qualified in third at 1:21.669, won all six races and his 146 points ranks second this week which puts him in second place overall.  Jared Jewell (Michigan) who has been the fastest qualifier the last few weeks qualified third this week, won two of four races and 136 points locked up third place in the standings respectively.
In Time Trial the busy Andrey Loginov had yet another perfect week running a mistake free 1:21.742 average aroundCharlotteroad and scoring 100 points for his efforts.  Paul Clark (Australian/NZ) and fellow Regional teammate Lewis Cugaly (Australian/NZ) round out the top three.
Notables– Matthew Pilus (Texas) put up a blistering 1:20.997 pace which is ninth quick on the World Record list and impressive feat with the latest tire model.  Kyle Young (New York) was also very busy this week as he won 13 of 19 races and averaged 117 points which is good for tenth place atCharlotte.
Mazda MX5 Roadster
Reigning Mazda Champ Petr Dolezal (Central-Eastern Europe) was the fastest MX5 qualifier once again with 1:21.691 lap, he won only one race and 136 points was fourth this week.  Author Joe Pisciotta Jr (Florida) qualified twelfth, won two of four races and 116 points is an eighth place at Charlotte.  Vladimir Ozeretskovskiy (Central-Eastern Europe) is this week's big winner by scoring 174 points in the highest SOF race (3290) which shot him up six spots to third place overall in Mazda.
In Time Trial Kevin Lewis (New England) averaged 1:22.446 in his Mazda, collected 100 points while Kester Baird (UK&I) ran 1:22.787 for second place and rookie Ryan Berryman (Australia/NZ) rounds out the top three with a 1:23.192 around Charlotte road.
Notables– Stephane Morien (Canada) finished second with 160 points by winning three of four races and Brett Weatherill (Australia/NZ) rounds out the top three this week with 142 points.
After nine weeks of mixed-class racing the Top-5 in points looks like this.
Pontiac Solstice Class:
Andrey Loginov  (Div. 1) – 1145
Chris Hughson (Div. 1) – 1061
Jared Jewell (Div. 2) – 1026
William Disdale (Div. 2) – 991
Paul Clark (Div. 1) – 967
Mazda Roadster Class:
Petr Dolezal (Div. 1) – 1147
Joe Pisciotta Jr (Div. 1) – 1058
Vladimir Ozeretskovskiy (Div. 2) – 886
Stephane Morien (Div. 1) – 861
Yoeri Flossie (Div. 2) – 847
Check the iRacing.com InRacing News next week when InRacing News Challenge mixed-class series heads to Summit Point for the final time this season to conquer the "long" configuration.
---
You may also like...
---