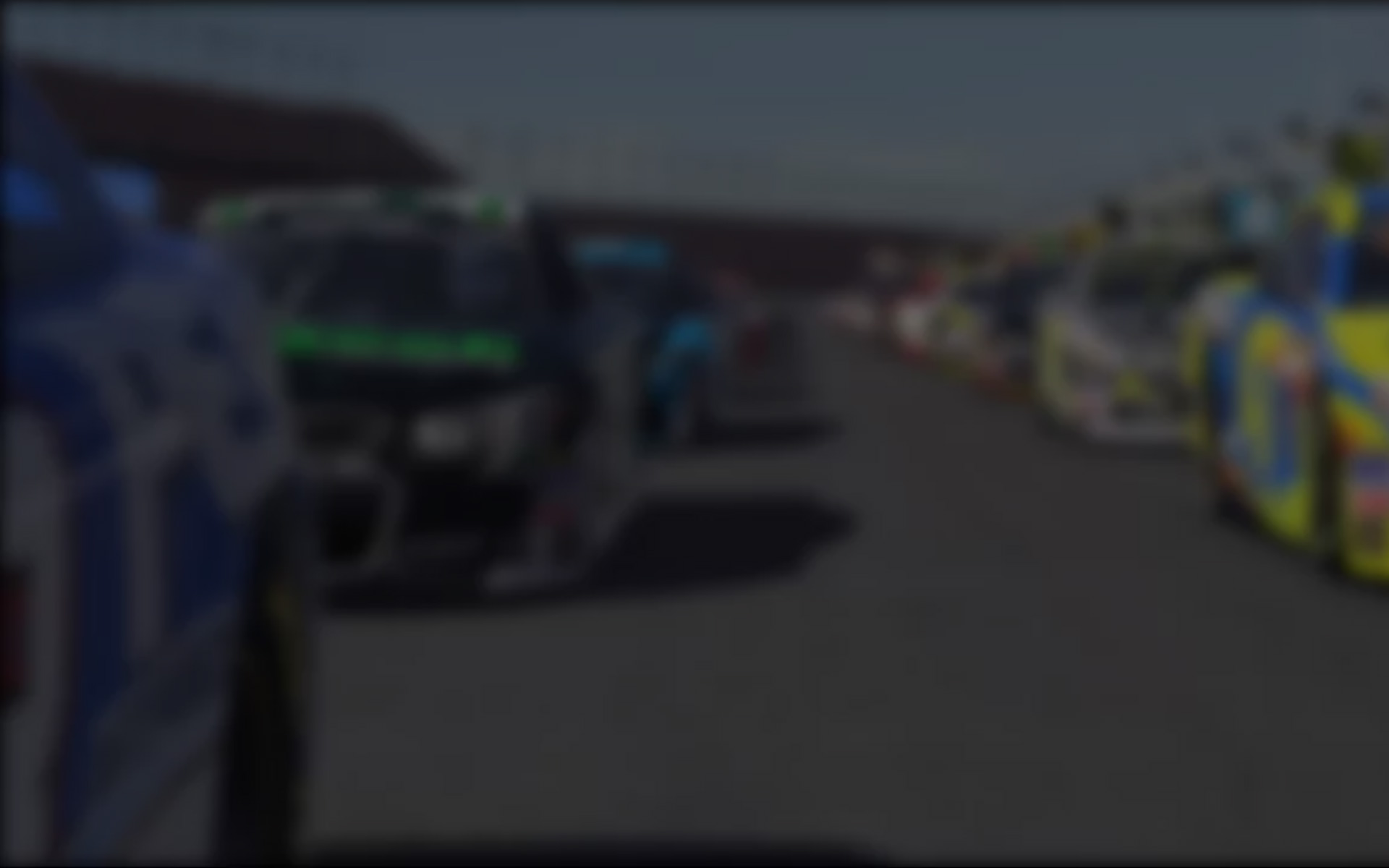 The iRacing Street Stock Series rounded out a five week season this past Monday as the drivers took to Connecticut's Thompson International Speedway for another episode of short track online racing in the Northeast United States.
Two time and reigning Chili Bowl champion Kevin Swindell (Carolina Club) took home top championship point honors for the week with a total of 189, topping second place Tyler Smith (Florida Club) by 20 points.  Thomas Rogers Jr (New York Club), D Neill (Carolina Club) and 2010 Season Four Champion Brett Robinson (Indiana Club) round out the top five for Week Five overall points.
Brett Robinson and Nick Ottinger had an all-out battle to claim the 2010 Season Four Championship but it was Robinson who eventually came out on top by a mere margin of two points.  It's safe to say that Robinson and Ottinger were on top of the championship point standings for a reason: they were simply the best and consistent drivers throughout all five weeks of the season.  Whenever Robinson or Ottinger entered a race it was usually a toss-up as to who was finishing second.  Robinson ended Season Four with very impressive stats all across the chart.  In 59 starts he was able to capture 45 wins, 55 top five finishes as well as 42 poles.  How does leading 75% of your laps sound?  Well to Mr. Robinson it sounds realistic, because that's exactly what he did.  D Neill, Blake Brown (Midwest Club) and Danny Hansen (Midwest Club) round-out the remainder of the top five for the overall season standings.
As well as earning the most points during Week Five, Swindell also sat on top of the qualifying chart turning in a time of 23.460 seconds, just two thousandths of a second faster than second place D Neill, who ended the week with a 23.462 second lap.  Brett Robinson, Tanel Tallermo (International Club) and Richie Hornsby (Atlantic Club) round out the top five during Week Five qualifying.
Eastern Canada's Alan Orton positioned himself on top of the Week Five time trial results by turning in the fastest ten-lap average of 23.538 seconds.  Brandan Gray (Virginias Club) was a very close second turning in a time of 23.539, just one thousandth of a second slower than Orton.  Nick Ottinger (Carolina Club), David Malenovsky (International) and Scott Burlovich (Eastern Canada) round out the top five from the Week Five time trial.
Scott Burlovich (Eastern Canada) took home the 2010 Season Four Time Trial Championship by a seven point margin over Doug Heveron (Florida Club).  David Malenovsky (International), Remi Perrault (Eastern Canada) and Jason Robinson (Pennsylvania) round out the top five for the season time trial standings.  Burlovich made 19 starts throughout the season and claimed 19 wins for the season.  It was a very impressive finish to the season as the top six drivers in the standings all had a perfect record when it came to starts and wins.
Featured Driver of the Week:  Josh Wronkowski (Florida Club)
This week's featured driver is Josh Wronkowski who had a remarkable Week Five.  "I had some really good races with Brett Robinson, Thomas Rogers Jr and Nick Ottinger just to name a few", says Wronkowski who was able to take home seven wins in just 11 starts for the week as well as finishing in the top five in all but one race during the week.
The car allows you to beat and bang a little,which makes the racing more fun and exciting I think."
The general consensus throughout the iRacing service is beating and banging on short tracks is what makes the racing fun and exciting.  Drivers also loved racing on the challenging tracks that made up Season Four (Lanier, South Boston, Stafford, Oxford and Thompson).  "Thompson is pretty tricky also every lap you have to hit your marks and be easy on the throttle out of the corners because we all know that street stock pushes like a dump truck," Wronkowski declares.
***********************************************************************************************************
2011 Season One begins on January 31 as the iRacing Street Stock Series racers try to tackle the Virginia short track of South Boston.  South Boston is a .400 mile paved oval located in South Boston, Virginia, approximately 60 miles east of the famous Martinsville Speedway.  South Boston Speedway opened in 1957 and has become one of the most legendary short tracks on the east coast.  Do you want to be part of the action?  Grab your wheel and head on over to South Boston for Week One of twelve for what is sure to be part of some exciting racing that is the iRacing Street Stock Series.
---
You may also like...
---