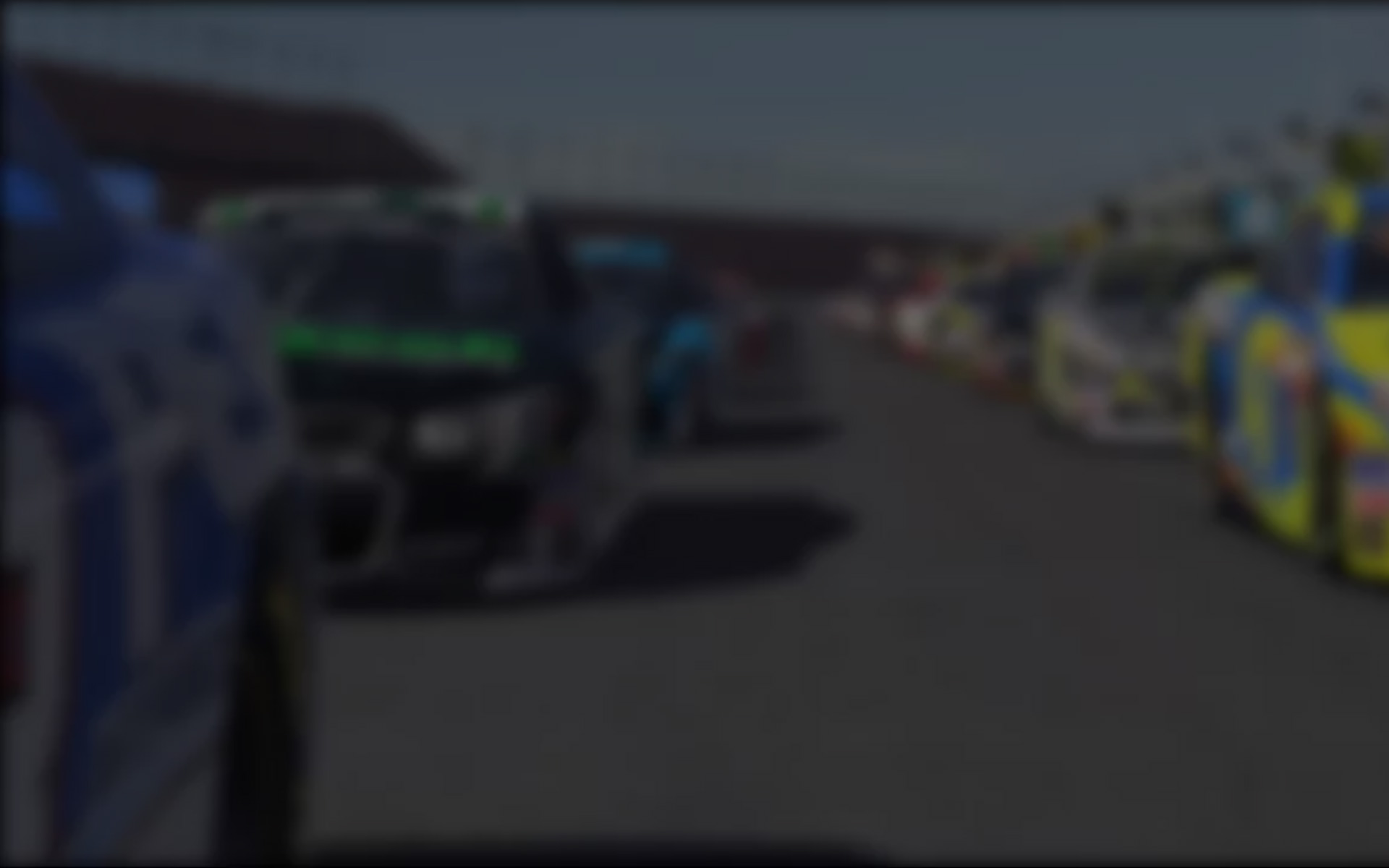 It's true you can't win 'em all.  Equally, finishing runner-up isn't always the next best thing to winning; not when somebody else made sure the competition "knew we were here" by contending for victory rather than settling for second.
With a win and three top six finishes in the seven race 2015 World Series of Asphalt Stock Car Racing, Ty Majeski certainly made sure the competition knew he was at New Smyrna Speedway from February 12 – 20.   Trouble is, the event lasted through Saturday, February 21.   Majeski missed the series finale after severely damaging his iRacing.com Ford Fusion during Friday night's Super Late Model race.
"That was a heartbreaker for sure," he says. "We were in the points lead and started twelfth or something and came through the field.  We were up to fourth and in sight of the leaders and probably had a good chance of winning, when the left rear trailing arm bracket broke.  I was just a passenger at that point."
While he may have fallen short of his ultimate goal, Majeski delivered on his pre-event ambitions of winning a race and contending for the title.  And then some.
Win a race?  Check.   Following a solid sixth place on the opening night of competition, Majeski posted the second fastest time in qualifying for Saturday night's race then  sliced his way to the front from ninth on the inverted grid.  With ten laps remaining in the 35 lap race, he got under Garrett Jones to take the lead and went on to take the win.
"It was an awesome race," he says, "starting pretty deep in the field and passing cars one by one.  I had an awesome battle for the lead with Garrett Jones.  I wanted to go down there and get a win, 'cause I knew we could and figured it was really cool to bring home the win with iRacing on my hood."
Contend for the title?  Check.  Heading into what would be his final race of Speedweeks, Majeski held a one point lead over Jones in the championship.  And, despite missing failing to score in the final two races, Majeski still finished ninth in the World Series of Asphalt Stock Car Racing's SLM standings.
More than winning a race and contending for the title, the highlight of Majeski's Speedweek may well have come during Wednesday's double feature on a night that began on a sour note.
"We went from a race winning car on Saturday, to a 20th place car," he says.  "We were lucky to get a 13th out of it in the first race.  So we're sitting dumbfounded between the first and second races and decided it might have been a bad set of tires.  We took a heat gun to them, took all the excess rubber off and they didn't look like they were wearing at all.  So we changed tires for the second race but, again, I had to start pretty deep 'cause we had a bad draw.
"If there was an award for passing the most cars we'd have won it hands down." – Ty Majeski
"I worked my way up through the field before I got turned by Spencer Davis – I guess he didn't like the way I raced him the second night.  I was lucky to keep it off the wall, but I had to go all the way to the back. I came all the way through the field again, had another incident where I had to go back. At this point we were 20 laps into the race, and I drove all the way back and finished fourth.
"So even though we didn't win, we definitely had the fastest car; if there was an award for passing the most cars we'd have won it hands down."
Much like the competitors at New Smyrna, iRacers quickly realized Majeski "was there" upon his return from New Smyrna.  With a few days of returning to his home in Seymour, WI, Majeski had won four of five online races and only "lost" the other race when another competitor brake-checked him in a Legends race at Thompson.
"I had to take a few days to catch up on school work and then I wanted to take a little break and take my mind off the homework and do a few races" says Majeski, a sophomore majoring in mechanical engineering at the University of Wisconsin.
"I'm running pretty much everything on the short tracks . . . SK Modifieds, Super Late, Late, Street Stocks and the Legend cars and it looks like I'm gonna get four or five championships."
There is, of course, also the small matter of Majeski's iRating.  In January he became the first iRacer to crack the 10,000 mark on his oval license but, thanks in part to that Legends race at Thompson, his number have slipped.  At last check, his oval iRating was a positively pedestrian 9850.
"That race at Thompson knocked me down to 9700," he chuckles.  "I'll just keep racing; if it gets up there it gets up there."
When Majeski says he plans to keep racing he's not just talking about sim racing.  The 2014 ARCA Midwest Tour champion/rookie of the year, he plans to defend his title this year and look for other opportunities as they arise.
"There's a big races in Alabama, March 10-13," he says.  "We're trying to get some funding to go down there; not really sure though 'cause that crash at New Smyrna set us back a bit.  So we're going to try and make that race.  If not, our first race will be the first week of April in Toledo.  It's not a points race but it's kind of the kickoff for the season.
"The rest of the season? Kind of like last year.  Run the Midwest Tour and try to defend our title and hit some of the big special events up in the Midwest.  If the funding is right and we don't tear up too many race cars, we'll try and travel south to a few big races towards the end of the year."
All that and pursuing his mechanical engineering degree promise a busy spring, summer and fall for Majeski.  Regardless of whether it's the race tracks of the ARCA Midwest Tour or iRacing . . . or the classroom at the University of Wisconsin, rest assured people will know Majeski is there.
---
You may also like...
---