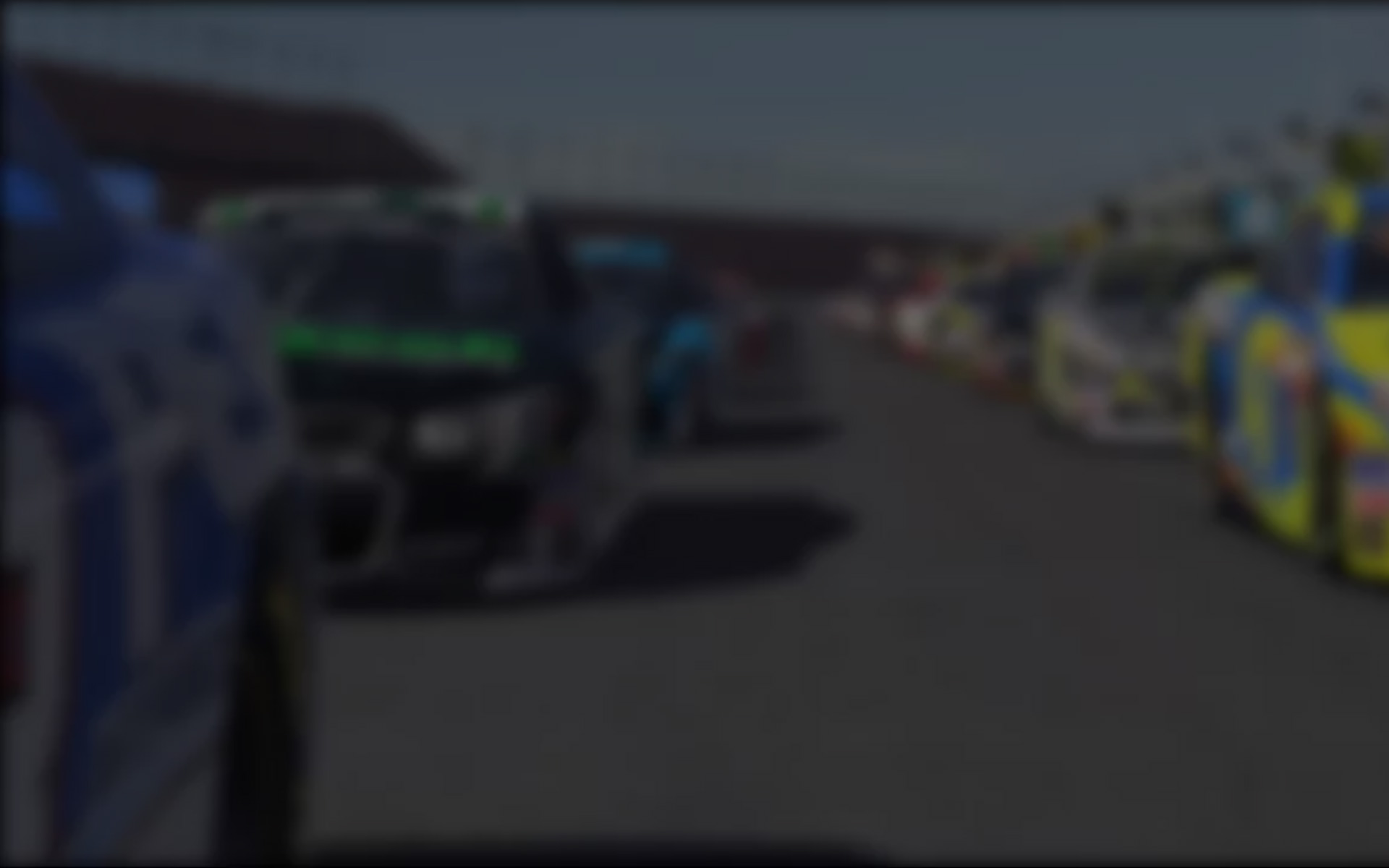 Trombley, Engelhart Win Season-Long Championships
The second full iRacing.com NASCAR Tour Modified season drew to a close this past week as the stars of short track sim racing rolled into Thompson, Connecticut to close out their twelve week campaign. The top drivers in the series were on their toes as this would be the final opportunity to gain points and positions in the standings in 2010 Season Four. With many divisions having championship positions being separated by low double digit numbers heading into Thompson International Speedway it was make or break for many.
In Division One it was Mid-South's Daniel Valley scoring the most points after a second place finish in the final race of the season on Saturday! Valley was the bridesmaid to Herbert Engelhart, who won three races in seven starts on the high banks. The other pair of wins came for Engelhart came on the first night of competition at Thompson on Tuesday night, an evening which was full of excitement. "There was plenty of action on night one," said Engelhart after the races. "The 1:15am (eastern) race was a little too wild."
The race in question was a good one for Jerold John as the home-state driver took home one of his two triumphs of the week. "Man, there was a lot of action," commented John after the victory. "You don't really see many people at the late races but it was a good strength of field [at 2765]. Sure was fun."
Joining Engelhart and John with multiple victories at Thompson included Week Eleven overall winner and second place at Thompson Eric Mauriello and Division Two driver Chris Forster. The Baltic, Connecticut driver scored two wins on the final day of competition and had to battle John to capture both. "In the early race we lapped the field after the first 57-laps went green," Forster explained.
"The second race came down to pit strategy and I ended-up holding off Sam Edwards for my second win of the night!"
Robert Sandt, Shawn Colley and Jay Beyazyurek each recorded single wins in the past week. When all the dust settled, finishes averaged and points tallied it was Daniel Valley on top of the Thompson leader board with 177 points. Mauriello (153 points) and Engelhart (151 points) completed the podium with Division Six's Shawn Holbrook (148 points) and Division One's Levi Poland (141 points) rounding out the top five. 84 drivers took the green flag in official races over three days of intense, nerf bar to nerf bar competition on the high banks!
When it came to the overall point picture Justin Trombley of Winter Harbor, Maine had already wrapped up the overall title and was absent from the NASCAR Tour Modified scene during the past seven days while he focused his efforts on the SK Modified and Late Model Tour titles. Trombley would go on to capture those two championships during Week Twelve – becoming the first driver to capture both NASCAR Modified and Late Model titles in one season, making Trombley a real king of the iRacing short tracks in 2010! Engelhart, Poland, Timothy Heard and Matteo Bortolotti tallied over 1000 points in their best eight weeks of the season to finish in the top five overall and in Division One.
Dustin Seney became the Division Two champion in the iRacing NASCAR Tour Modifieds while Jonathan Mongin held off a Thompson charge by Michael Wells to win the Division Three crown by 29 markers. Shawn Bagby's 98 point performance at Thompson wasn't enough to wrestle the Division Four title away from Mike Keirstead while another Eastern Canadian locked up Division Five with Matt Bentley winning the crown in triple digit fashion. Holbrook not only recorded a top five overall performance in Week Twelve but also found himself with the Division Six hardware after the three days of racing action.
The Division Seven championship went to Plains Club's Jacob Blair with Michigan's Kevin Sockow edging David Soja in the eighth division. Bill Rowlands victory in Division Nine was won with a nearly 250 point advantage with Division Ten's point battle being on the opposite side of that coin with Robin South's victory being only 14 points over Uwe Kuerten.
With just a few hours to go in the week at press time, Engelhart had a one point lead overall in the season Time Trial standings. Shane Kline entered the final day of competition with the lead but Engelhart ripped off times good enough to pull into second for the week at Thompson behind leader Mauriello. Kline leads Division One in Time Trial with Engelhart heading up Division Two. Antti Karjakin, Paul Wisniewski, Keirstead, Dylan Sharman, Harald Pecl, James Nelms, Timothy Todd2 and Dylan Casey held leads in their Time Trial Divisions with hours to go on the clock in 2010 Season Four.
With the 2010 year completed on iRacing, the NASCAR Tour Modified drivers set their sights on 2011. Who will be able to top Trombley as the racing champion and will anyone have anything for Engelhart and Kline when it comes to time trials? The only way to find out is to head over to iRacing.com and strap yourself into a ground-pounding NASCAR Tour Modified!
Until next season, keep the hammer down and we'll see you at the track!
---
You may also like...
---