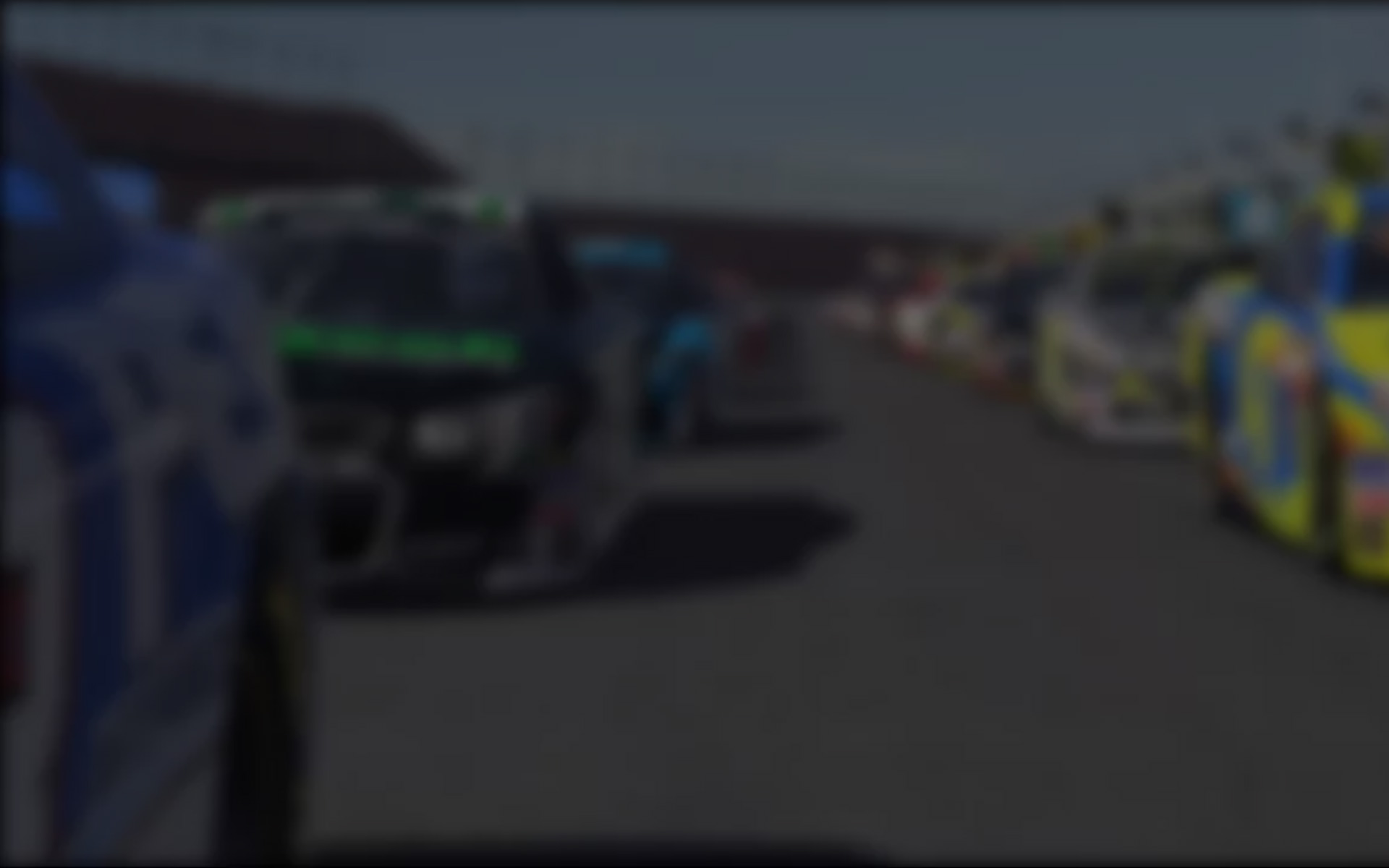 Talking about iRacing's new Mazda MX-5, the inRacingNews article "Balancing Act" made the claim that "slower cars will always generate closer racing in the sim and in real life (than really fast cars)…"
In support of that claim, I give you the 5pm split on Sunday, December 12th in the iRacing Mazda Cup at Mazda Raceway Laguna Seca.
It was another all-Aussie affair, being in that timeslot following the afternoon sports replays and before dinner in the Antipodes. With Vranic still absent from these splits Andrew Le was once again the sim racer to beat with his weekly qualifying time still good enough for pole. However, fast rookie Jason Spencer was only a tenth away in second spot. After the disappointment of his Friday night online race, he was keen to make amends, and make Le work for it. Evergreen iMC runner James Pettigrew was third.
Le lead Spencer and Pettigrew at the green light, setting the scene for the entire race. Jason Brunton, Andrew McQuillan and William Armstrong tried to hang on. Back in the pack, Peter Hedgecoe and Michele Moorhouse got a little trigger happy before the green light and faced the wrath of the officials.
Lap One, and up the hill from Turn Five Nathan Growden leaned on a tankslapping Kane Baxter-Smith, sending Baxter-Smith into the California scenary and allowing your author Atherton to nail Growden into Six. Growden was left to fight it out with Hedgecoe, the latter taking his black flag penalty at the end of that lap.
Up front it was Le from Spencer and a watching Pettigrew. Lap Three saw a change, with Le getting dusty out of Turn Five and Spencer grimly holding the inside through the treacherous Turn Six. It almost looked as though he could pull a micro gap on Le at the end of Lap Four, but Le relentlessly drew back onto his rear bumper.
Turn Six claimed more victims as fourth-placed McQuillan, under intense pressure from Brunton, took too much kerb and looped it, with Brunton and Armstrong heading bush in sympathy. Atherton, circulating serenely to protect SR, was hence gifted with fourth place. Merry Christmas!
The Spencer-Le-Pettigrew train was on a very tight bungee cord. Spencer went defensive in the hard-braking Turn Two, enticing Le into some side-by-side action through Three and Four. The battle raged like this until Lap Eight, when Le got a run and forced the issue around the outside of Turn Three. It was gritty, white-knuckled brilliance from all concerned, with scarcely even the lightest contact lap after lap.
On the penultimate lap, with perishing tyres, Spencer dropped the outside wheels off exiting Turn Three and made wall contact. It was a disappointing end for the rookie, but he proved he could race tooth and nail with the cream of the field.
And so it ended, and we could all breathe again: Le, Pettigrew, Spencer, daylight, Atherton. McQuillan and Reid rounded out the leading lap.
---
You may also like...
---