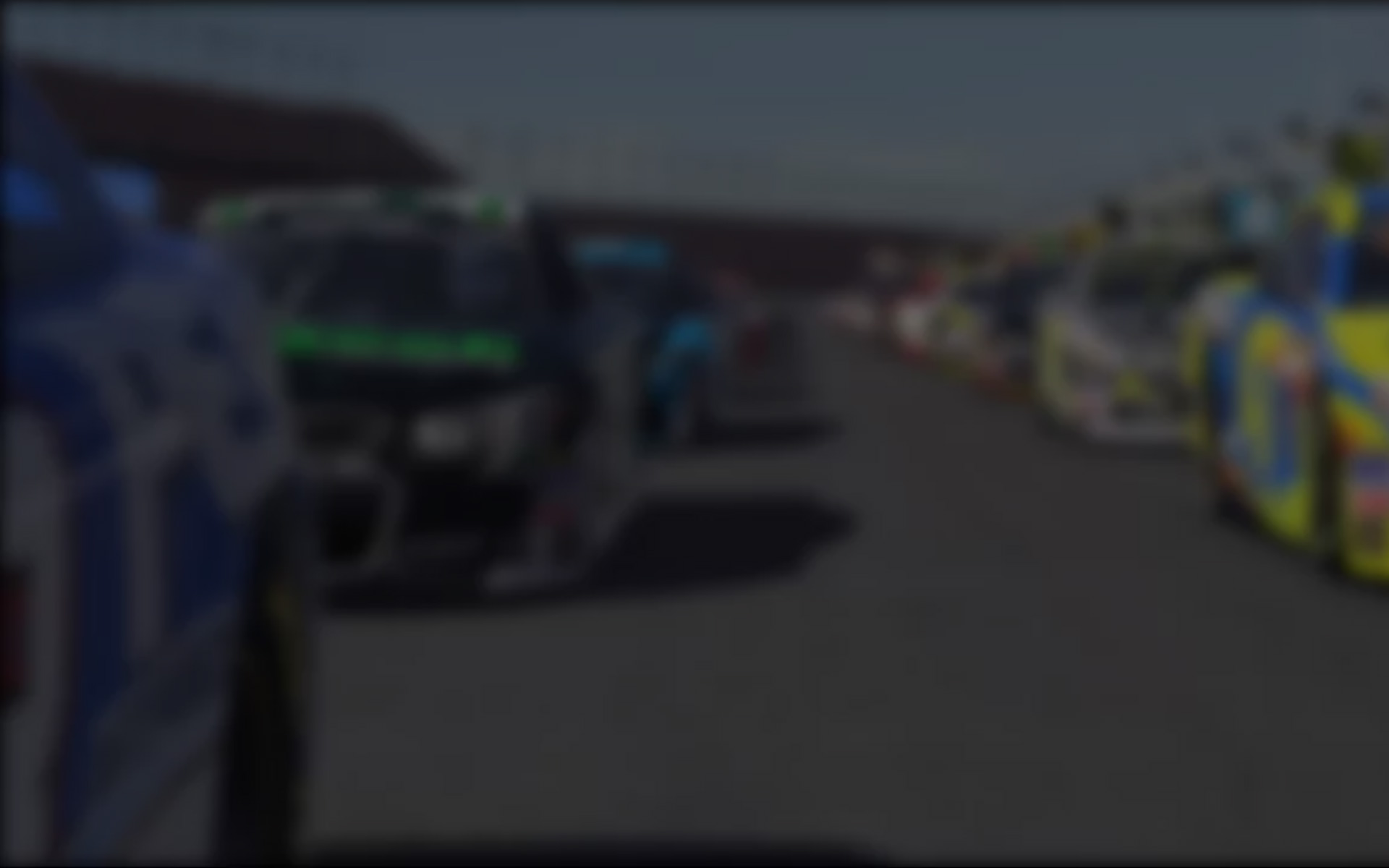 The inaugural World Tour of iRacing finished with a flourish last night as 330 iRacers took part in the iRacing Late Model 300.  The online racing event produced ten splits of 33 iRacers apiece running 300 laps around South Boston Speedway in their Late Model Chevy Monte Carlos.
The race showcased short track action at its finest, witness the fact that Brenden Queen (Virginias) was the only winner to start from pole while David Washington (Connecticut) came from thirty-second on the grid to win his split in dramatic fashion, passing Tony Dugan (West) on the final lap for the victory.  The closest margin of victory, however, went to Queen who edged Michael Seay (Florida) by .246s while Lance Nasseir (Eastern Canada) enjoyed the most comfortable win, coming home a lap ahead of Joe Gauthier (West).  But the most exciting finish saw Randy Hedrick (Ohio) and David Oliver (New England) take the checkered flag in a dead heat, .561s back of winner John Peters (New England).
In addition to Queen, Washington, Nasseir and Peters, winners included Brenden Doyle (Carolina), Joe Doiron (New England), Brett Robinson (Indiana), Jimmy Wills (Atlantic), Chris Seymour (Western Canada) and Michael Keeton (Mid-South).  Other runners-up were Parker Hammons (Carolina), Justin Link (Carolina), Andrew Morrissey (MidWest), Scott Heckert (Connecticut), Juan Palacios (New York) and JD Reyes (California).  Third place finishes were taken by Reilly L Doyle (Carolina), John Andrade III (New England), Eric Alter (Carolina), Chris Reynolds (Carolina), Kyle Bartles (MidWest), Paul Wisniewski (Connecticut), Rich Zimmerman (Connecticut), Cody Evanson (Northwest) and Mark Shute (New England).
Queen led the most laps of all the winners (226) while Wills was out front for 209 tours of "SoBo" and Dugan led 210 laps, albeit not the one that counted most.  Hammons recorded the fastest race lap at 15.656s while Kenny Humpe (Ohio) led all qualifiers with a lap at 15.562s.
---
You may also like...
---