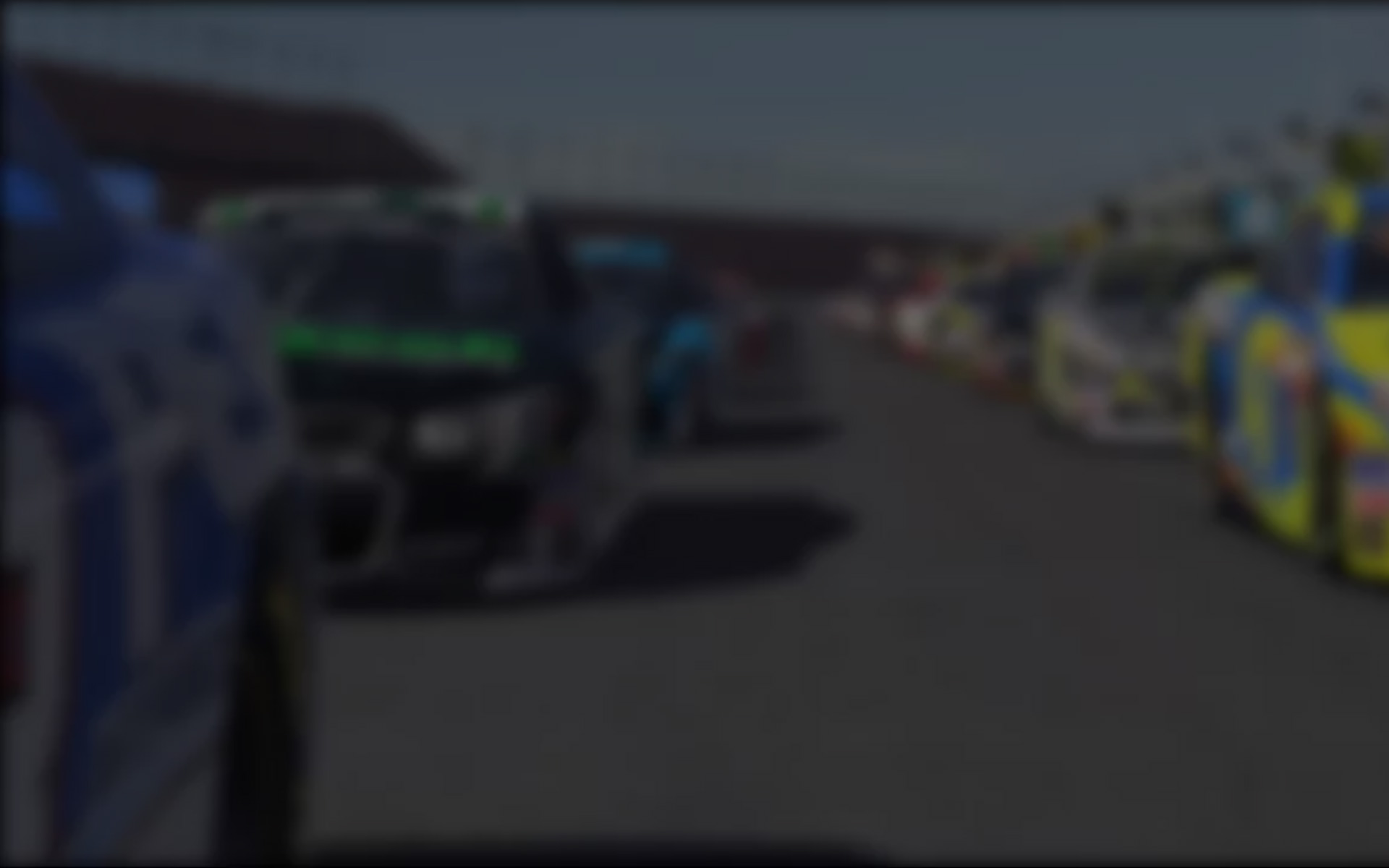 September 17th, 2014 by JaimeB
Two dozen sim racers lined up on the grid at Barber Motorsports Park for the sixth round of the Skip Barber 2K Cup with 25 laps between them and the halfway point of the Skip Barber 2K Cup's inaugural season.  Sebastian Job took the win and the championship points lead last time out in Okayama, but he could only manage third in qualifying at Barber behind Vinicius Rocha in first and Philippe Leybaert in second.  Graham Carroll took fourth ahead of Bart de Laat in a session where the top nine were separated by seven tenths of a second.
The opening lap of sim racing was surprisingly tame by the league's standards with no movement in the top ten, aside from Marco Derix in tenth who was overtaken by Clive Armstrong.  By the end of Lap Three Ricardo Ferreira had passed Mattia Branchini for sixth, but still no movement in the top five.  Leybaert was the first to crack when he got oversteer at Turn Five and dropped to third behind Job.
Job continued his charge not long after on Lap Six, first at the outside of Turn Five, which then gave him the inside line for Turn Seven.  He braked later than Rocha and took the lead forcefully.
Lap Eight started well for Derix – he was up to eighth and not far behind Armstrong then, when Armstrong went in the grass at the outside of Turn One, he moved into seventh.  Derix pushed hard to keep Armstrong out of his slipstream and begin the process of building a gap, but oversteer at 100mph into the entrance of Turn 13 put him into the grass and eventually the barrier, forcing him to pit for repairs and lose valuable time and positions.
As with all 2K Cup races, a pit stop is required since the F2000 is limited on fuel for the race, and on Lap 11 Job became the first and only frontrunner to pit.  With 14 laps remaining, Job's undercut possibility would be crucial to the race outcome in such a close field, and would depend heavily on the traffic Job encountered.
Just a couple laps later, on Lap 13, both Rocha and Leybaert stayed wide at the entrance of Turn 15 and made their way for the pit entrance, with Rocha ahead.  Rocha dipped his left wheels in the grass under braking, though, and was into a spin just in front of Leybaert, who dodged him narrowly.
When Leybaert exited the pits he expected to be in first or second, depending on Job's pace.  But when Job went flying by the pits while Leybaert was still stationary, he knew the lead was gone for now.  Leybaert got a second surprise when Carroll also went past him, but in the pit lane, putting him in third.  Leybaert's race got even worse when on Lap 15 he power-slid his way through Turn One and into fourth behind Rocha.
Another huge surprise came from De Laat who stayed out much longer during his first stint than the rest of the frontrunners. When he finally pitted from the lead at the end of Lap 16 he only lost a single position to Job.  Unfortunately, on Lap 19, De Laat caught the same oversteer at Turn 13 that had sent Derix into the barrier.  De Laat tried to control the spin, and managed to keep it on the track, but couldn't avoid giving Carroll a little love tap as he went by (forcing De Laat to pit again and dropping him to P13).
By the final lap of the race (Lap 25), Rocha had managed to reel-in Carroll, with Branchini in attendance.  Rocha attacked at Turn One but couldn't hang around the outside of Turns Two and Three and came under attack from Branchini.  Rocha maintained the inside line for Turn Five though, and held on to third place while simultaneously attacking Carroll for second.  Carroll got a better exit and would have the inside line for Turn Seven.  Rocha tried desperately to brake late enough to force Carroll into a side-by-side battle through Turns Seven, Eight, and Nine, but instead he ran deep, into the grass, and couldn't fix his line.  Rocha made slight contact with Carroll but more importantly lost lots of speed and dropped to fourth behind Branchini.
At the end of the lap they finished in the same order as they has come out of Turn Nine in, with Job an astonishing 16 seconds up the road in an utterly fearful display of dominance.  Job's championship lead grows even more with 208 points to Leybaert's 180, while Rocha closes in on Leybaert with 168.
---
You may also like...
---