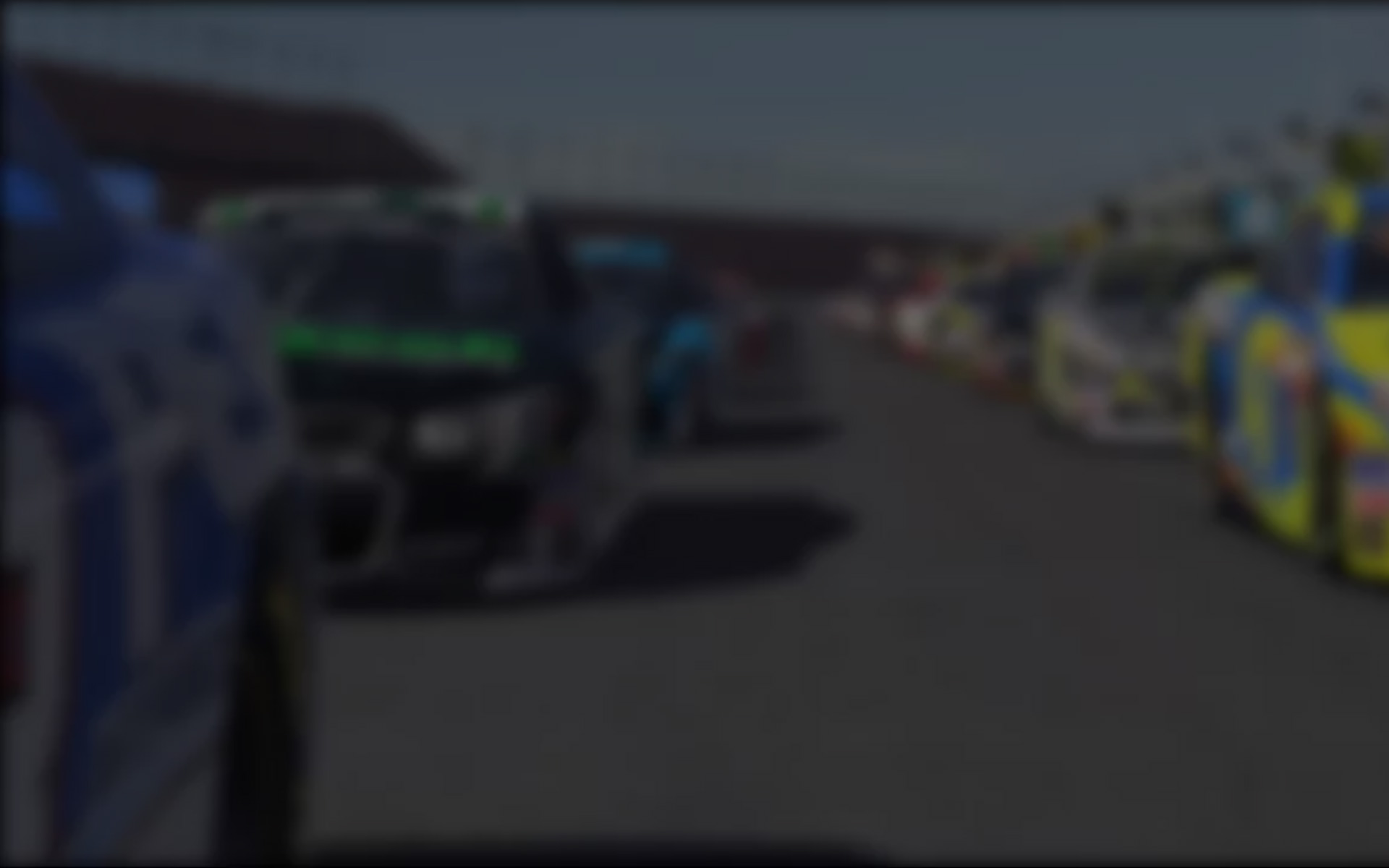 Donington Park National was the scene for Round Nine for the Autobahn Motorcar Group Sportscar Challenge on Monday, February 9. Known for its twisting layout, Donington's tight quarters made for a hair-raising race for the multiclass series as the prototype classes patiently picked their way through GT traffic.
With only a six point lead in the P1 standings, John Ulmer lined his HPD up on pole for the 60 minute event alongside championship rival Kevin Blinkley. In a race where off-track incidents were expected to be plentiful, a good start and getaway would be a critical element to the prototypes' race. Ulmer's start did not disappoint, and he was quickly able to open up a comfortable gap while working GT traffic with ease.
Back in the GTD class, Billy Smith II came into the race with just two points between himself and Dave Hill. Fearing Turn One chaos, Smith started the race from the pits, despite qualifying second in class. This decision set up a hard battle between Smith and Hill as the two would cross paths multiple times. After Hill damaged the front end of his Cadillac CTS-Vr in an early incident with fellow GTD class driver Sean Phillips, Smith was able to catch Hill on Lap 11. The two battled bumper-to-bumper for the next four laps before Hill ran wide exiting Coppice, allowing Smith to run up the inside heading into Goddards. The pass put Smith up to fourth in class, but this would not be the end of the action between Smith and Hill.
Meanwhile, third place runner overall, Ross Booth, found his race take a turn for the worse when he collided with Chance Kelley on Lap 45. While attempting to lap Kelley, who was in fourth place overall, Booth went 'round the outside through Craner Curves. Though Kelley was trying to give room, the two misjudged the corner and made contact, sending Booth spinning into the gravel pit. Booth would rejoin seconds later, but damage from the crash slowed his pace and he would eventually finish fifth in P1.
While Booth was having his troubles, Billy Smith II had worked his way up to third in GTD before finding himself in trouble when HPD driver Douglas Rice made a late passing attempt entering Craner Curves. The subsequent crash sent both drivers back to the pits for a second stop and handed third place back to Dave Hill, whose Cadillac had been repaired during his scheduled pitstop. After a quick repair, Smith spent several laps chasing down Hill again. This time Smith made quicker work of passing Hill, again making a run down the inside heading into Goddards. Smith would hold onto third in class for the remainder of the race, while Jim McInnis finished second and newcomer Danny Kane took the class win.
Though the GTLM class had more entries than any other class, the racing was relatively quiet, with John Paquin taking his RUF RT 12R Track to a comfortable class win over fellow RUF driver Leif Peterson, while Brandon Postma brought his BMW Z4 home third in class.
It was a similarly quiet race for the Daytona Prototypes in the P2 class. However, the top three drivers in the P2 standings were all no-shows, giving a huge opportunity for others to close the gap to the top of the table. Matt Owens took his first class win of the season, with Robert Sklenka second. Despite setting qualifying times, Robby Morrison and Robin Rosenvinge2 did not start.
At the front of the field it was an easy overall victory for Ulmer, who extended his championship lead over Blinkley. With only three races to go, the two are now separated by 10 points, with Chance Kelley overtaking Ross Booth for third in the standings. The P2 class is still led by Darren Kuehn from Sidney Thomas, while Robert Sklenka moves up to third. Despite finishing second in GTLM, Lief Peterson extended his points lead by two points over Brandon Postma, while John Paquin's class win moved him up to third. Finally, the GTD class continues to be a tight battle, with just six points separating Billy Smith II, Dave Hill and Jim McInnis.
---
You may also like...
---