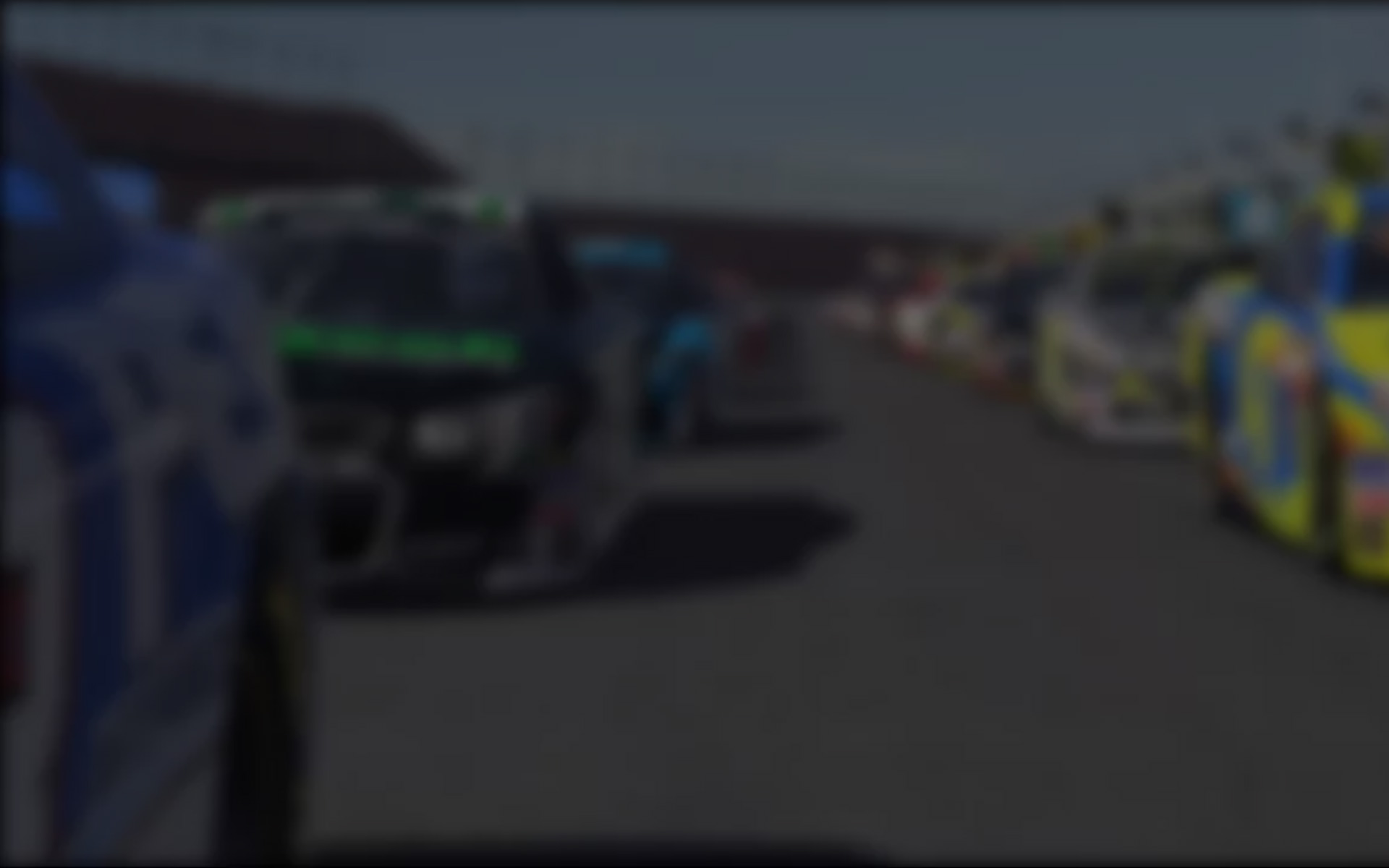 Defending iRacing World of Outlaws NOS Energy Sprint Car World Championship winner Tim Ryan found himself in the winner's circle for the second time this season on Monday night, taking the checkered flag after 30 laps at Eldora Speedway. Despite a season-high three cautions erasing his race lead time after time, the Australian mixed up his restart strategies to keep his challengers on their toes and eventually won by .523 seconds over David Heileman. Braden Eyler completed the podium.
"The first laps I really got on my sim were this morning, and I jumped on my girlfriend's brother's sim to cut a few laps last night, and that was it," Ryan admitted of his pre-race preparation. "I was really happy with the pace tonight. I managed to get the pole lap and go from there, but towards the end of the A main it started to get really tight—I probably went with too low of a stagger."
The second Eldora round of the 2019 season was initially set up as a battle of heavyweights. All four of this season's race winners—Ryan, James Edens, points leader Alex Bergeron, and Chase Cabre—started in the top four spots thanks to heat victories, followed by Adam Elby, the winner of the series' inaugural event last year, and Heileman. But nearly perfect track conditions enabled the field to race just about any line, and that led to one of the more interesting main events of the season.
Eyler shot through the field in the race's early stages to assert himself as a podium contender, but had a heart-stopping moment in front of the field that sent both him and Bergeron back in the pack right before the first caution was thrown. The field only got a few more laps of green-flag racing after the first restart before Joel Berkley tagged Joe Lusk while throwing a slider, spinning Lusk and causing the second caution. Each time, Ryan would jump on the throttle early to restart the race, holding off strong initial challenges from Edens and Heileman on the respective restarts.
Meanwhile, Bergeron clawed his way back into the top five, stalking Edens for fourth as the race entered its final 10 laps. Elby looked to pressure Bergeron to try and take the heat off of his Swindell SpeedLab teammate, but got sideways and hit Chase Cabre, last week's winner, to cause the third and final caution of the race. This time, Ryan elected to restart late, and once again held off pressure from Heileman to take the checkered flag. Behind Eyler, Bergeron found his way around Edens as they completed the top five.
"Caution laps don't help," explained Heileman. "I knew when that last caution came out, it takes three or four laps to string a run together on someone on the top side, so I knew if I was within five or six car lengths I had to throw (a slider) just to keep (Ryan) at bay. It worked, but I just needed a couple more laps. I blew my heat race—if I had started second, I would have had a lot more laps to fight with him."
"I'll take a third, considering the season I've been having—I consider that a win in my book right now!" said Eyler. "The night started pretty good with the heat race. I got a little lucky there in the beginning and got up to second after an incident that happened on the first lap, but after that I was pretty confident in the car in the feature, and that's where we usually run pretty strong."
Despite missing the podium for the second straight week, Bergeron extended his championship lead from 61 points to 64 on Monday night, while Heileman climbed to second in the standings by four points over Edens.
"We've just gotta finish our races, just like tonight," Bergeron explained of his strategy to protect the lead. "It went pretty decent the first half of the night, but then we almost went to the back of the field at the start of the race, and I kind of got scared there for the championship. But I made my way back up there, had to make some hard moves, and got back in the top five, and then we passed Edens for more points, so that was good."
The iRacing World of Outlaws NOS Energy Sprint Car World Championship contenders will face a curveball next week, as Williams Grove Speedway hosts its lone event on the 2019 schedule. With only three races remaining, a bad finish at a track like Williams Grove can spell doom for even a top driver's championship hopes. The race can be streamed live at 9PM ET on the iRacing eSports Network on Twitch, YouTube, and Facebook.
---
You may also like...
---