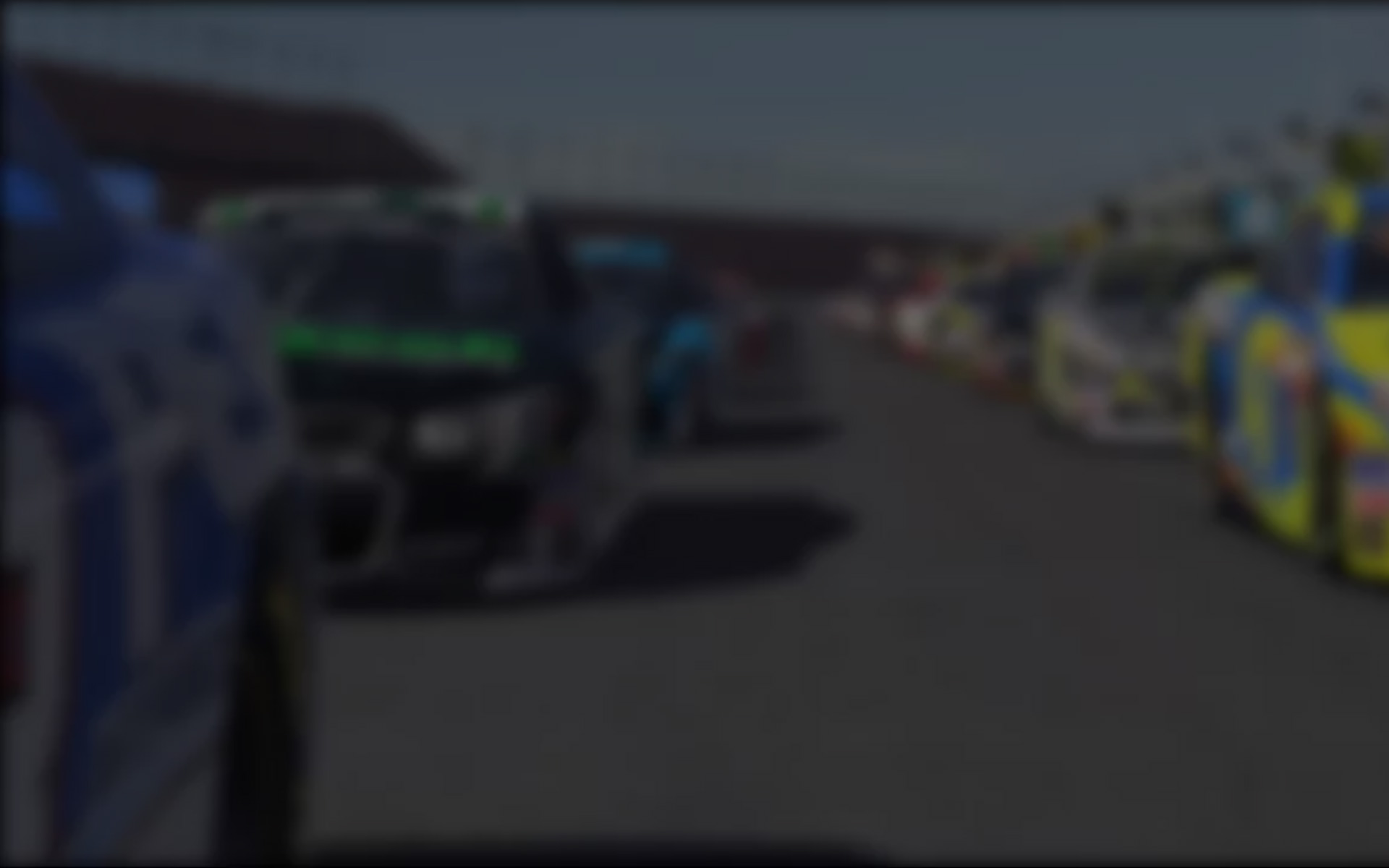 This past week the NASCAR iRacing Series visited Atlanta Motor Speedway, a track kind to those who understand one important facet of racing – managing tire wear.
Consistently across both the Fixed and Open series drivers' chatter focused on the impact of tire wear and the difficulty in tire management over the long run.
"Took only two tires on the final stop, which was a fatal mistake, and lost two laps due to the car being un-drivable," said Mike Ellis who finished 13th in his first Fixed start for the week Thursday night. Fortunately for Mike, he learned from his mistakes and was able to drive on to two solid top five finishes in the later sessions.
"Took only two tires on the final stop, which was a fatal mistake." — Mike Ellis
Andy Crane enjoyed similar success on Thursday, dominating his split:
"This is awesome, this feels just as good as a win with the real racing I do. I mean honestly I feel like I just won Atlanta!  I gotta thank NASCAR, and iRacing for putting this on. I know iRacing might have gotten beat up a little over last week, but it is hands down the best sim racing and online racing out there, hands down, nobody can beat em'"
A handful of splits were less fortunate, as many drivers commented on how late cautions and deadly restarts at the end of long green-flag runs resulted in those making the choice to not pit on the worn tires to save track position look brilliant.
Participation in the Open series was up .5% from last year to 653, while the Fixed series saw a 22.5% increase to 1222 for Week 2 of the season. There were 29 different winners in the Open series, and 51 different winners in the Fixed series. All told, 312 members made at least one start in both series, and three iRacers members pulled-off a win in both Fixed and Open competition: Martin Backer, Kelley Judd, and Bill Rowlands.
Congratulations to the top split winners for Week 2:
Congratulations to the winners for Week 2:
One element the series has brought thus far to iRacing is the importance of overcoming adversity and being patient during the long green flag runs. While not all of the races ended under green, most experienced full fuel-runs giving drivers the opportunity to allow patience, pit strategy and racecraft to play an important role.
This week the two series head out to the Las Vegas Motor Speedway, where tire preservation again will be a determining factor in who comes out on top. Hopefully those who were ill-prepared for this past weekend's events can apply the lessons learned and find success out west!
---
You may also like...
---