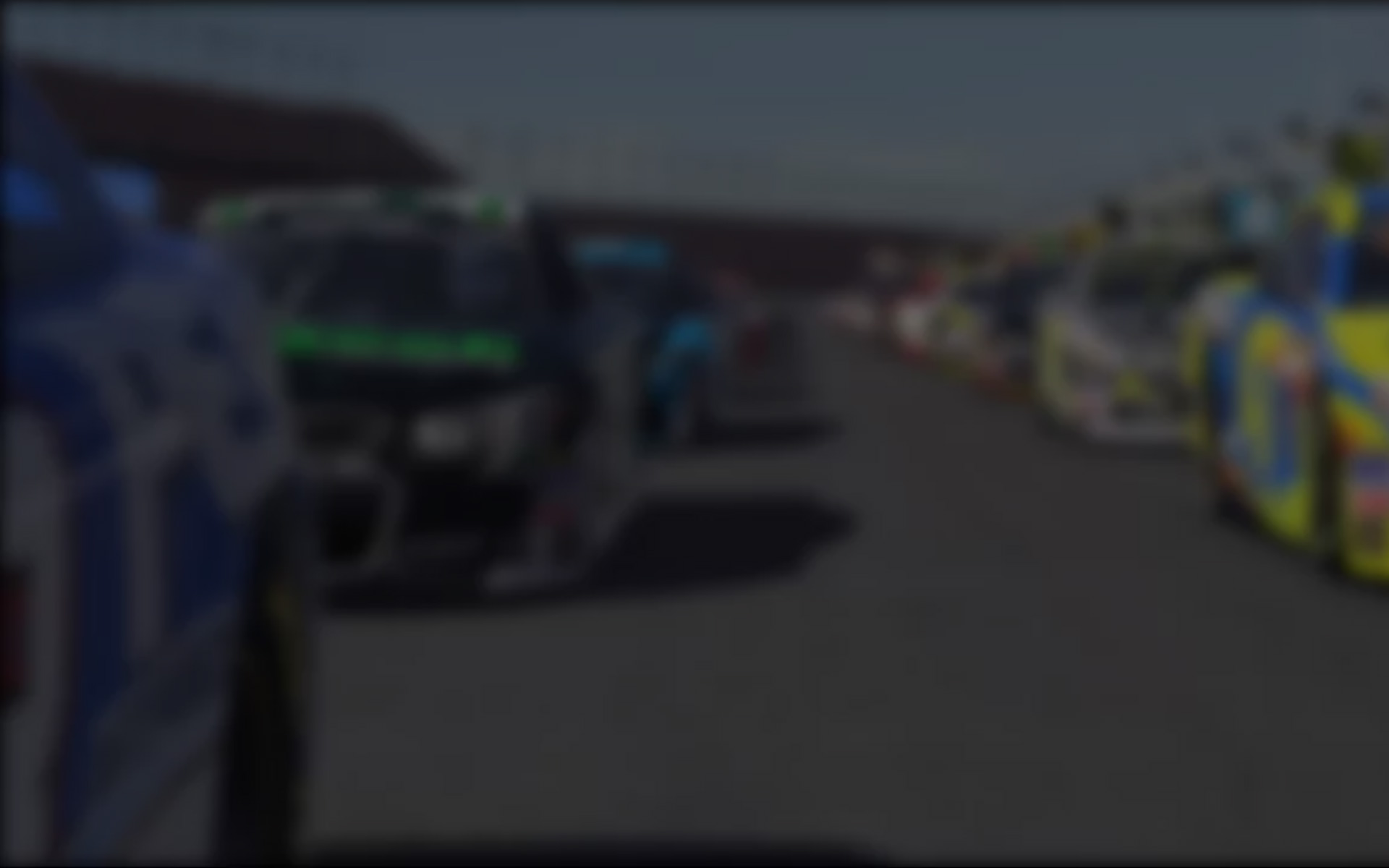 The three-race battle for the ITSR Power Series championship kicked-off at the Phoenix International Raceway, and the race presented a big opportunity for one title contender and a potential championship-ending problem for another.
Bryan Harvey topped a field of 24 sim racers in the pre-race practice session. He stayed on top of the board in qualifying with a lap of 26.198s, narrowly edging Dean Moll, Adam Hallock, and Scott Simley for the pole position. Tim Johnston qualified fifth, making him the highest-placed of the top three drivers in points.
Once the green flag flew, Moll took over the lead, but the top five remained separated by less than a second in the opening laps. Tire wear took its toll on Moll, and Harvey took over the lead on Lap 26. However, his stint up front was short-lived as Simley got past just five laps later.
Not far behind the lead battle, the title contenders moved forward through the field. Points leader Chad Dalton started ninth but entered the top five by Lap 30. Johnston picked-off positions to rise as high as second place, and Matt Delk, who entered the race third in points but started eighth on the grid, passed Johnston for second before green-flag pit stops began around Lap 50.
A slow pit stop for Simley put Delk into the lead with Johnston and Dalton more than a second behind. However, a caution on Lap 54 ended the long green-flag run and bunched the field for more close-quarters online racing action.
That began a hectic middle stage of the race with five cautions – part of a race total of nine — within a 50-lap span. While wrecks further back in the field shuffled the running order, the top four positions remained the same, with Johnston leading Delk, Simley, and Dalton.
That changed with 47 laps remaining when Dalton and Delk took just two tires to get out front. That strategy seemed to pay off, as Johnston and Simley were unable to get by on four fresh tires.
A yellow flag again slowed the field on Lap 128, resulting in more strategy calls for the leaders. Moll stayed out on 24-lap-old tires while the lead trio of Dalton, Delk, and Johnston each pitted for right-side rubber, and Simley and others again took four tires.
Dalton and Delk got around Moll on the ensuing restart, but the race for third place was a close one. Moll, Johnston, and Harvey raced three-abreast down the wide backstretch at Phoenix, but the track tightened up entering Turn 3 and Harvey made contact with Johnston, sending the defending series champion for a spin.
Johnston's #54 Camry took heavy damage after contact with the wall, ending his race and jeopardizing his hopes of capturing a fifth series championship. It also left Dalton with a chance to stretch his points lead and Delk with a chance to take over second place in the standings.
In the final 15 laps, Dalton had to endure two more restarts and plenty of pressure from Delk, but he was able to hold on and capture his series-leading fifth win of the season. Delk crossed the line half a second behind in second, followed by Moll, Harvey, and Rick Thompson.
The win helped Dalton extend his points lead to 23 over Delk and 27 over Johnston with just two races remaining. However, next week's race at Talladega should present more big opportunities to gain points and more chances to lose them depending on the luck of the draft.
---
You may also like...
---