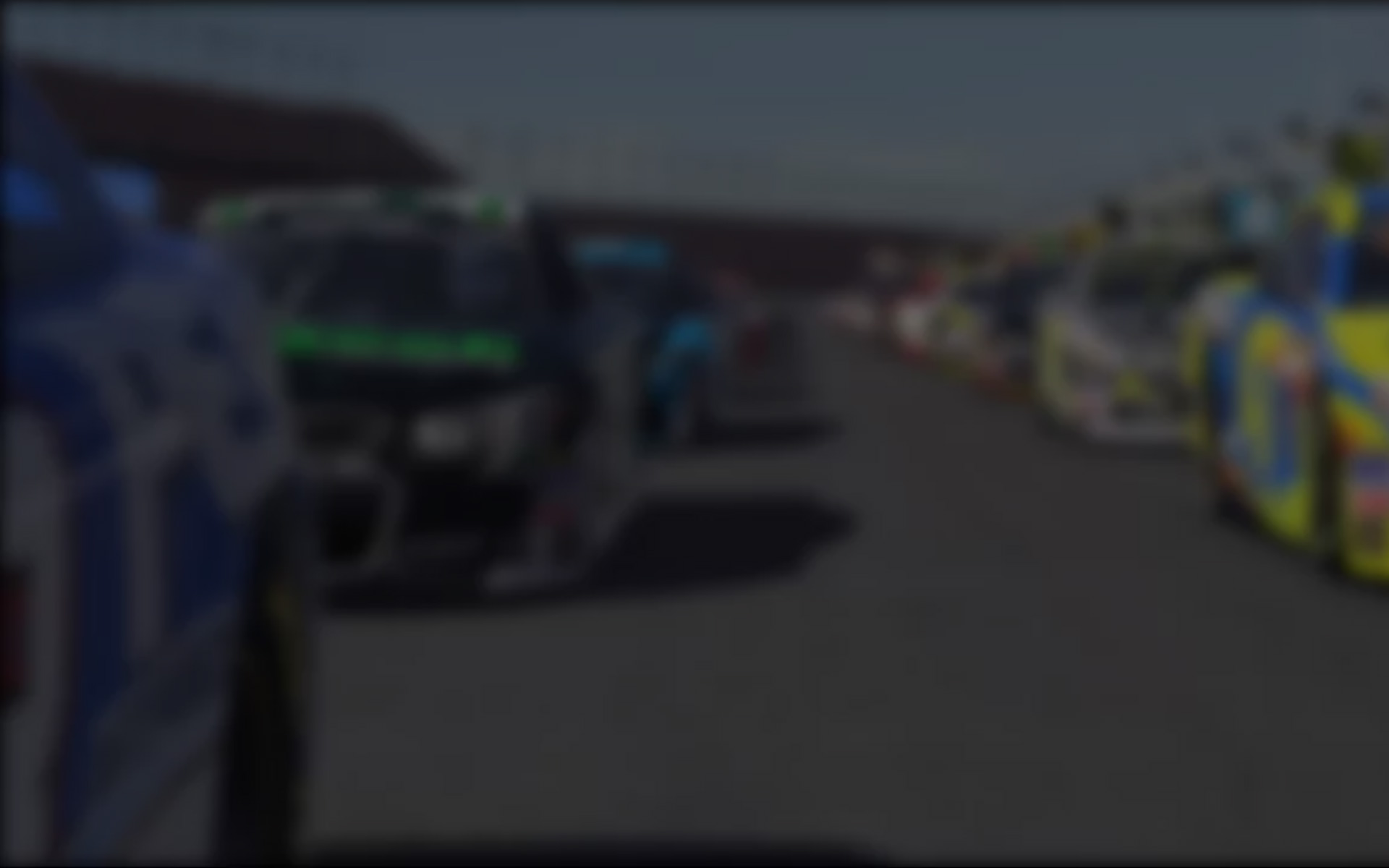 Question:  What do Michael Conti and Chase Elliott have in common?
Answer:  They both arrived for NASCAR's championship weekend at Homestead-Miami Speedway with 2014 NASCAR titles already under their belts.  But while Elliott clinched the Nationwide Series the previous weekend at Phoenix, Conti had done him one – actually five weeks better – by clinching the 2014 NASCAR PEAK Antifreeze Series Powered by iRacing.com title back on October 7th.
Thus unlike Kevin Harvick, Ryan Newman, Joey Logano and Denny Hamlin, or Matt Crafton and Ryan Blaney,  Conti could really enjoy his weekend at Homestead-Miami Speedway.  And enjoy it he did, collecting a NASCAR Champion Ring, NASCAR Champion Trophy and the $10,000 awarded to the champion of the NASCAR PEAK Antifreeze Series, together with an additional check for $5000 from his sponsor, Michael Main and Main Performance PC.
And that was just for starters.   Along with his parents and iRacing's Otto Szebeni and Steve Myers, the 17 year old from Woodland Park, NJ toured the NASCAR garages meeting, among others, NASCAR Sprint Cup drivers Josh Wise and Clint Bowyer – who presented him with his championship hardware on the Main Front Stretch Stage during ceremonies prior to Sunday's Ford Ecoboost 400.  He also got his introduction to the NASCAR media, including ESPN/ABC pit reporter Jamie Little, Top Gear's Rutledge Wood and Sirius XM's Claire B. Lang.  And he also got to see how the other half lives, joining the likes of NBA legend Michael Jordan and recording artist Gavin DeGraw in the NASCAR Suite to watch the deciding 2014 Sprint Cup Series race.
Did we mention he also found time to take a ride in a NASCAR pace car?
Although Conti enjoyed the pace car ride, in the end, it was nothing he hadn't experienced before – at least virtually.
"I feel like I've been here at Homestead many times before," he said, "because I've run thousands of laps on the circuit on iRacing.  Because of iRacing's millimeter accurate laser scanned tracks, I went out there in the pace car and it's exactly the same.  It's crazy how close iRacing is to the 'real' thing.
"iRacing is just great.  It's opened so many doors for me this weekend.  Heck, I wouldn't even be here this weekend without the sim.  I can't thank iRacing, PEAK and Main Performance enough for all they do for sim racing and for people like me who don't have the time or the funds to get into a real race car on regularly . . . but I'm working that for the future.   For now, I'm going to stay on iRacing and rack-up some more wins in the future and maybe another championship."
And maybe another trip to Homestead-Miami Speedway to renew the acquaintances he made last weekend.
---
You may also like...
---