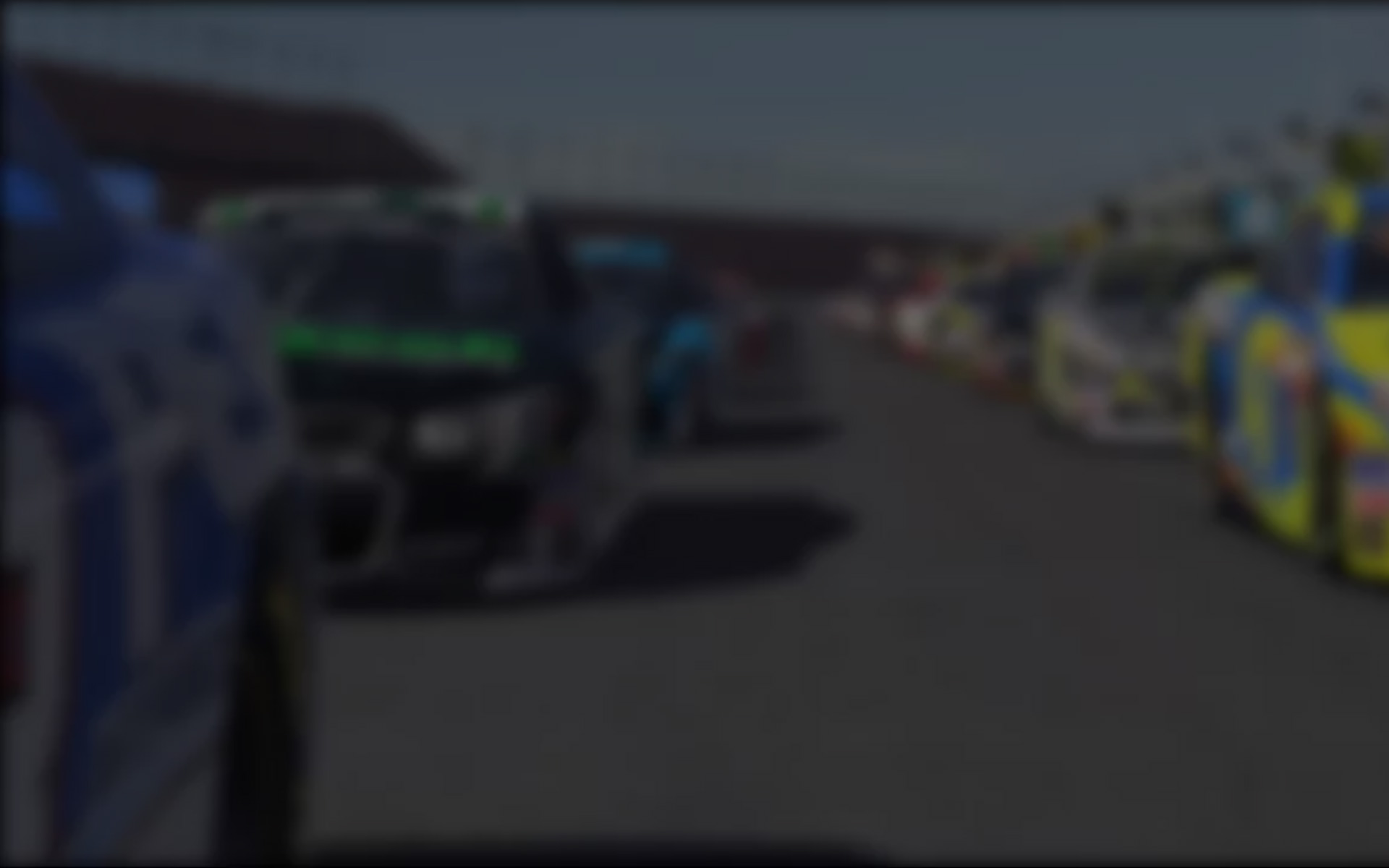 The iRacing Star Mazda championship headed north to Canadian Tire Motorsport Park – formerly known as Mosport – for the tenth round of this season. The track features 10 turns around the 2.459 mi (3.957 km) circuit. The nature of the circuit would certainly make for an exciting race once again! Out of the 10 turns, only one of them is at a significantly slow speed – that corner is Moss Corner. Moss can be no easy corner to get right either; coming down the hill from Turn 4 at a high speed, and maybe with a taste of draft you can misjudge the braking and head where you don't want to, the wall.
Qualifying proved to be incredibly close, with just over a second separating the 18 car field! The series' current leader (Gregory Tanson – Benelux) showed why he tops the points race by securing pole with a 1.12.758. Draft or not, it's still a phenomenal lap time. Brandt Estes (Mid-South) claimed the other front row position by qualifying a mere .045s behind the pole sitter. With four qualifiers in the 1.12s and the grid separated by just over a second it was a high quality grid on terms of pace, no doubt about it. With the last race having some controversy, hopefully the drivers would once again show the high quality sim racing to which we've become accustomed.
The race got off to a good start for everyone… especially in terms of everyone being in one piece! Surprisingly at Moss Corner the whole field was still heading in the right direction – albeit with a close call for James Barr (Mid-South) where he had a small over-speed on the car ahead of him as they looked to the apex.
No challenges had been made on Tanson as he headed the field on to Lap 3, but behind the front pack of five Stephan Chantal (Canada) had company from Jan Schwitter (DE-AT-CH). The Swiss driver set up the move heading in to the sweeping Turns Eight and Nine.  He managed to get the better run off of the final turn to complete the move by Turn One, but in doing this the top five had managed to create a sizable gap to break the draft. Chantal had more misery piled on him during that lap by losing yet another position, this time to Justin Brunner (Indiana). The Vortex Sim Racing driver set the Canadian up beautifully by coming off Moss Corner in very nice fashion, completed the move up the Mario Andretti Straightaway.
Save of the day had to go to Mark Jarvis (UK&I) who gathered it up exiting Turn One; the Brit certainly didn't want another SOF race ended early. Although he pulled off a fantastic save, his "moment" dropped him from the front pack (now down to three drivers) into the chase pack of fifth place down to fifteenth! Jarvis certainly had a job to do to catch back up to the leaders, but that was more than likely out of reach even by this early stage. Dropping down to seventh by no means is the end of the world, but it's certainly a dent in his hopes for a great points scoring round.
The first lead change of the race took place on Lap 15. Mario Andretti Straightaway once again proved the scene of the action. Oscar Tolnay (Scandinavia) took advantage of a smooth line through Moss Corner and a clean exit off of Turn Six to snatch Tanson's draft as they headed toward the sweepers of Turn Eight and Nine. With inches to spare (and plenty of spatial awareness from both drivers!) Tolnay pulled off a fantastic move heading in to Turn Eight by positioning his car in the ideal spot to get a good enough run to confirm his claim to first place into Turn Nine. Whilst the jostling for the lead was going on, Oliver Connor (UK&I) had his hands full with a dozen people right up his gearbox. But so far he'd been positioning his car remarkably well to keep them all at bay.
Although draft has proven to be very strong in the Star Mazda, at Mosport it seemed to be less of a factor in the race results. Of course the draft helps drag people along so they can cling on, but it doesn't mean it's easy to overtake at all! Tolnay was easily sticking with Tanson – they're two brilliant Star Mazda drivers so it's no surprise – but it was only after a superb section of slow corners that Tolnay was able to unleash a good overtaking opportunity in which the draft had real effect. This opportunity ultimately led to Tolnay taking the race win, but only after some good defending of his position from the two closely chasing drivers in the final exchanges of the race! Tanson and Estes both ran a fantastic race to round off the podium, Connor held off the charging drift king of the race (Jarvis) to take fourth ahead of his fellow Brit in fifth.
Tolnay took home a week's high of 222 points (Riku Alatalo claimed 221 championship points in the 1745 SOF). But Tanson once earned a very valuable haul of 208 points to actually extend his lead over Schwitter to 79 points. With two weeks remaining it's looking increasingly unlikely that the Swiss driver will have any say about Tanson's lead, but with drop weeks in effect, and large SOFs almost certain, anything could still happen. Nonetheless Tanson has got himself in a prime position thus far. Mark Jarvis catapulted himself above Brunner with this week's finish; eliminating any bad weeks he had prior to this one (which are now dropped). Jarvis may have even eyed up becoming runner up. Only time will tell. Next week the Star Mazda's will head to the wonderful British Circuit (one of my personal favourites in this car) of Brands Hatch. With fast sweeping corners, and plenty of close racing – ONCE AGAIN! – I'm sure it's one you won't want to miss.
---
You may also like...
---