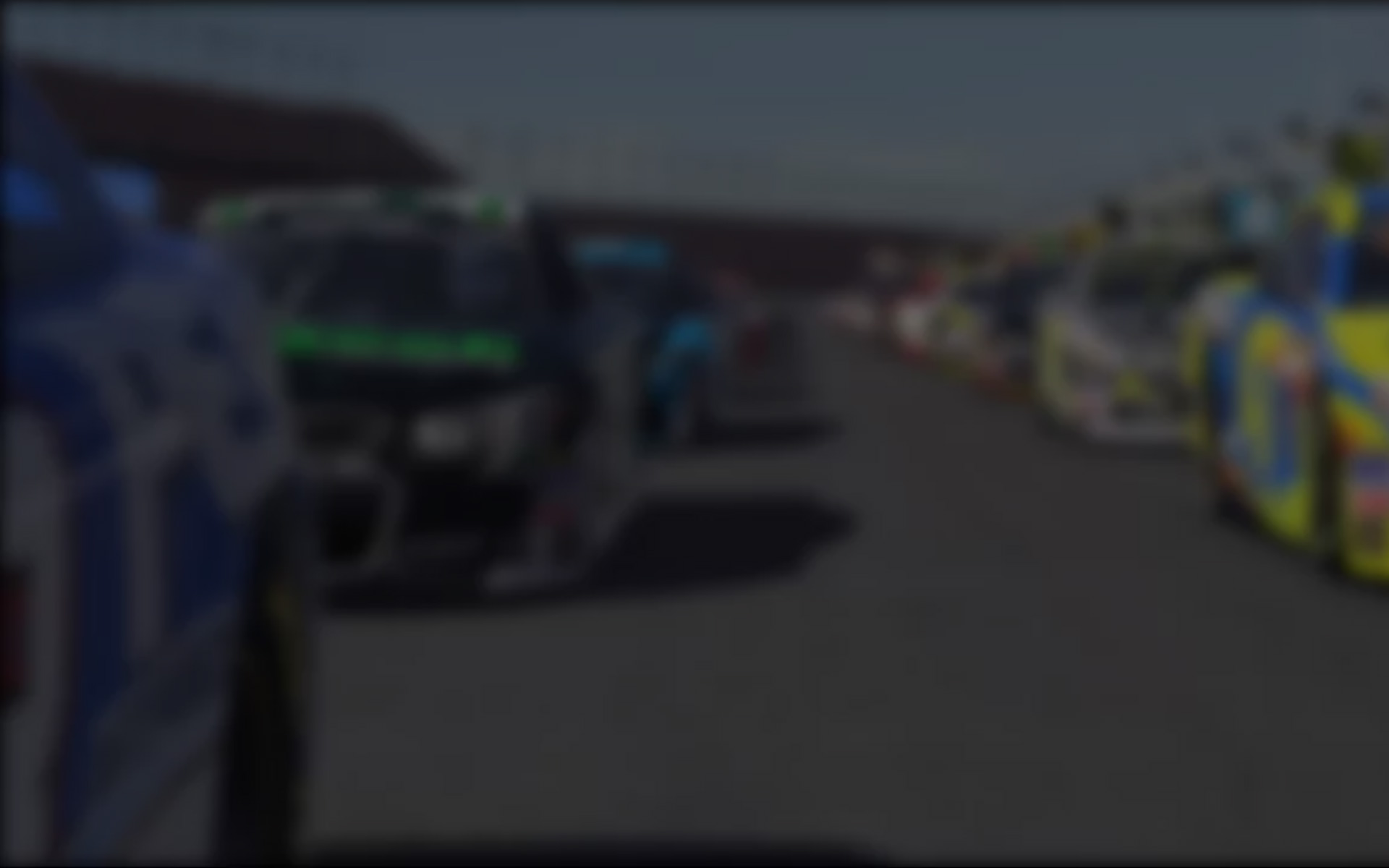 Oxford Plains Speedway hosted Week Four in the iRacing.com Street Stock Series.  The .375 mile, flat oval provided an interesting experience for the 688 sim racers from all over the globe who participated in at least one event during the week.  Oxford is a track that racers either love or hate due to the amount of effort it takes to get any type of car around the track, especially the iRacing Street Stock, which is known for having a very tight setup built into it.
Steve Ritter (Ohio Club) was able to capture the most points during Week Four with a total of 189, 15 more than his closest competitor of Blake Brown (Midwest Club).  "Charles Cosper and Marcus Lindsey really helped me learn the track" says Ritter who ran two races and finished second to Brown in the highest strength of field for the week.  Brett Robinson, who won 17 of his 18 races this week, is still on top of the season championship standings heading out of Week Four at Oxford.  Brown is a close second behind Robinson heading into the final week of online racing at Thompson International Speedway.
Nick Ottinger (Carolina Club) is one driver who absolutely loves racing at Oxford and his results show it.  Ottinger recorded seven wins in nine starts with one of those coming against overall championship leader, Robinson (Indiana Club).  "He is definitely one of the top guys to beat", says Ottinger who defeated Robinson by 1.851 in the second highest strength of field for the week.  Although Ottinger defeated Robinson in this instance, Robinson got the better of Ottinger in their other two meetings during Week Four.
The previously mentioned Robinson sat atop the qualifying chart for Week Four with a time of 17.583 seconds, just a mere seven thousandths over Richie Hornsby (Atlantic Club) who clocked in a 17.590 second lap.  Tanel Tallermo (International Club), D Neill (Carolina Club) and Nick Ottinger rounded out the top five.
Tallermo was not only fast for qualifying but was also fast in the time trial portion of Week Four.  Time trials are recorded by running ten laps in a row with the average of those times being your recorded time.  Tallermo was able to top the time trial charts with a top average time of 17.722 seconds.  Kevin Iannarelli (Massachusetts Club) was the top driver from North America with a 17.745 which put him second overall.  Rounding out the top five is David Malenovsky (International Club), Scott Burlovich (Eastern Canada Club) and former NASCAR star Doug Heveron (Florida Club).
The season time trial standings currently have Scott Burlovich leading with a total of 393 points.  Heveron is a close second just seven points behind going into the final week.  Malenovsky, Remi Perreault (Eastern Canada Club) and Jason Robinson (Pennsylvania Club) round out the top five.
Stay tuned as the drivers of the iRacing Street Stock Series head back into Connecticut for a stop at the .625 mile Thompson International Speedway for the fifth and final week, which is sure to provide thrilling action as the battle for the overall points championship as well as the time trial title.
---
You may also like...
---