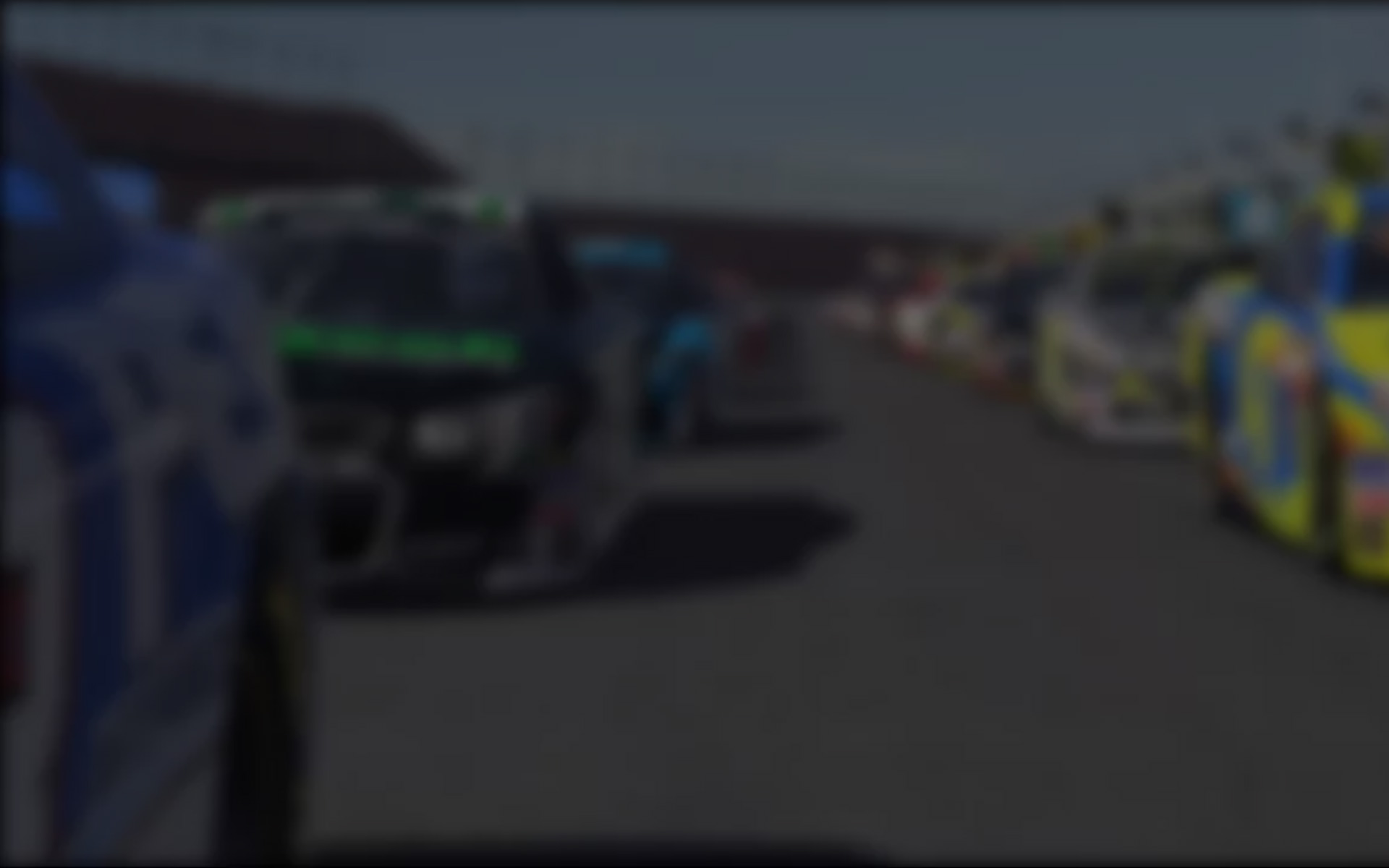 Week 8 of the 2015 NASCAR iRacing Series Open takes us to another southern short track, Richmond International Raceway.  I enjoy sim racing at Richmond, but I don't always get good results. I either finish well here or get involved in a crash, sometimes both. I had a good run here last year in the spring, resulting in a fifth place finish. Hopefully I can stay out of the chaos and collect another top five.
The wall can come up on you quick at Richmond. I have railed the wall off both Turn 2 and 4 at Richmond many times when I felt like I could easily make it off the corner. Richmond also is a  general tight feeling track , causing drivers to put too much wheel into the car coming off the corners only to snap loose on exit resulting in either a big crash or a hard hit into the inside wall.  For these reasons, I set-up my car to be quite free on exit to avoid the horrible "snap-loose." I also use a soft left rear spring to help get a good entry as a lot of time can be gained from corner entry to center here. I had to devote about two hours to get my setup in a competitive state that also handled preferably. After all the testing, it was race time.
I qualified in the upper third of the field once again this week, starting 10th. It didn't take me too long to advance a few positions; I passed three cars in the first 15 laps to put myself up to seventh. However despite the early movement, I once again did a poor job of managing my tires and gradually started losing positions and, by Lap 23, I was back to 10th. I continued struggling and on Lap 50 I was down to 20th position.
Thankfully a caution came out on Lap 52 which allowed me to regroup and make some adjustments to improve my race car. Even with some improvements made, my lack of track position hurt me and I was only able to pass three cars by Lap 75. 15 laps later I found myself in a crash which resulted in about of minute of damage to my left front fender. I lost a lap repairing my car and was forced to wait on a caution riding around lapped in the 27th position. My saving grace didn't come till about 40 laps later when my "yellow angel" flew high in the air once more, allowing me to get the lucky dog. My luck quickly turned horrible again however, and I was involved in large crash on the backstretch just a few laps after getting myself back into contention. This time the damage was severe: It cost me over two seconds a lap to the leaders. I rode around in my destroyed race car for the last 40 laps alone due to not being able to keep pace with anyone, and recorded a disappointing 18th place finish.
This week was nowhere near as calm of a race for me as last week's. In fact, I managed to race all three NiS races this week, but only got 15th as my best result in a different race. I had a decent car, just awful luck as seem to have had throughout this season so far. I'm glad to go out to a larger race track after the last few bullrings, as next week takes us to 2.66 mile superspeedway, Talladega.
---
You may also like...
---