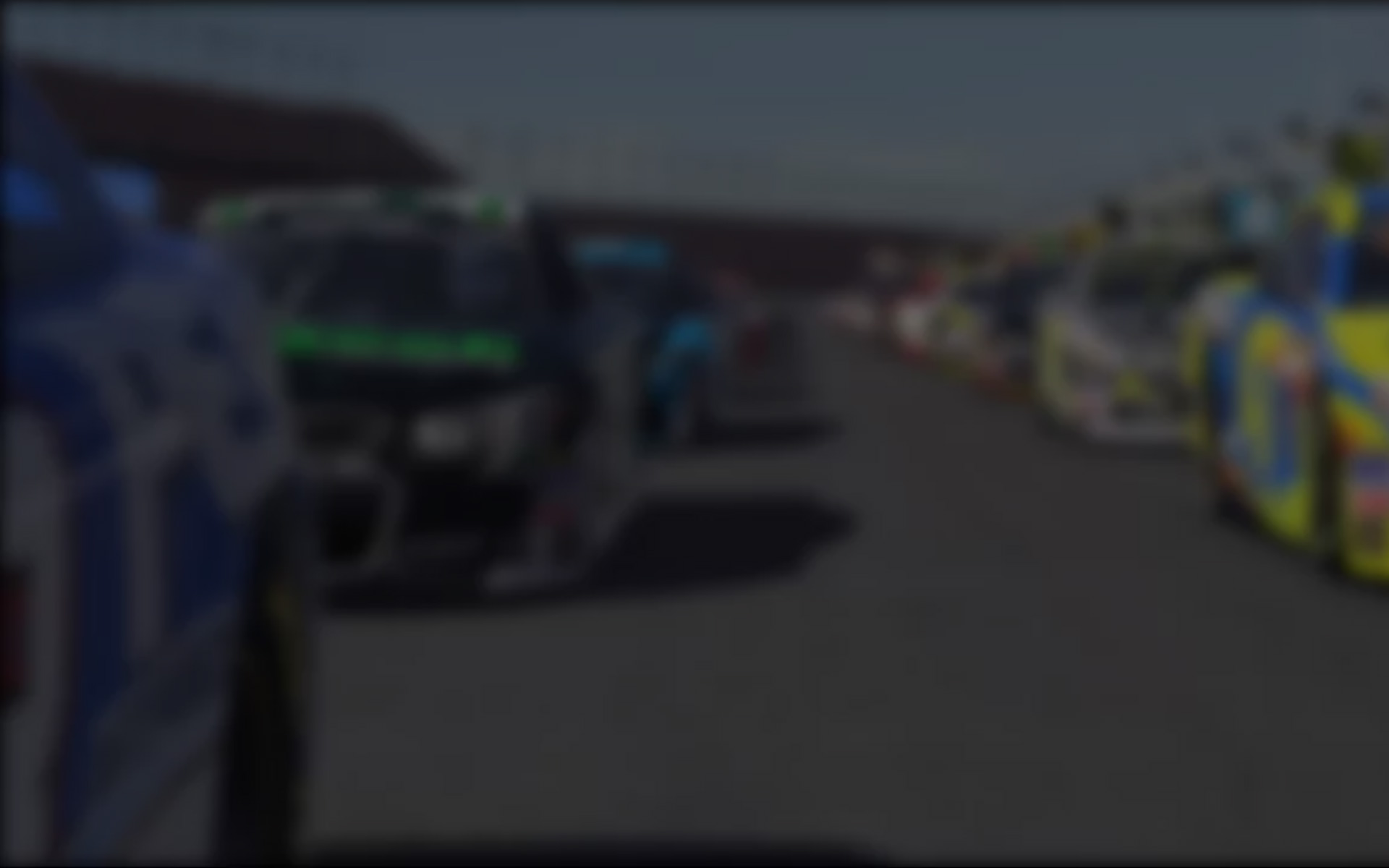 Stops at Irwindale, Bristol and Dover Highlight Schedule
With Week 13 drawing to a close on the iRacing simulation, the cars and stars of the NASCAR Tour Modified series are set to get back to business for their third season. During the 2010 Season Four campaign 438 sim racers took part in 143 races with 53 of those scoring victories over the twelve week, ten track season. Those numbers are expected to grow in 2011 as the online racing competition ramps up when the hotly-contested sim racing tour opens in Irwindale on February 1st.
Speaking of Irwindale, the California track will see competition in the iRacing NASCAR Tour Modified class for the first time in the series existence. The famed facility joins Bristol and Dover on the schedule as new stops for the tour in its third season while Oxford Plains Speedway along with second dates at Thompson International and Stafford Motor Speedways have been dropped. This is the first time in series history that a schedule change has been issued, which most drivers seem to have taken a shine to.
"I like the schedule," commented Baltic, Connecticut's Chris Forster. "It has a good mix that I think will draw in some new drivers!"
2010 Season Four Division Two champion Dustin Seney is looking forward to Week Eight of the upcoming season to visit one of the new venues. "Bristol should be a blast," stated an excited Seney about the date with the historic high banked half mile.
The strength of competition in the NASCAR Tour Modifieds runs deep throughout the field of cars. Last season Untamed Motorsports and their team of drivers accomplished many feats which will look to be duplicated in 2011. Led up by Daniel Valley and his father Royce, the team of Shane Kline, Herbert Engelhart, Jerold John, Robert Sandt along with Shawn and David Colley all have their eyes set on the overall racing championship in the division. After all, Engelhart came home second overall in the chase behind Winter Harbor, Maine's Justin Trombley last season and had a solid finish to the 2010 Season Four.
John on the other hand is looking to set a record of his own. After two seasons of NASCAR Tour Modified racing, he currently holds the record for starts with 125 and sits second in the feature wins with 17. With Trombley only one win ahead of him in the latter category, John could find himself rewriting the record books if he has his way. "I don't really worry about points as I like running a lot of races," said John on the strategy heading into battle this season.
That makes it tough running for points, so I just focus on wins!"
The series has some stiff drivers expected to run full-time in 2011 and that has drivers like Paul Wisniewski sharpening up his game. "A lot of good drivers joined from mid-season on, so replicating my top fifteen points finish is going to be tough,"  commented the Griswold, Connecticut driver. Wisniewski recorded two wins and sixteen top five finishes in twenty-four starts in 2010 Season Four en route to a second place run in Division Two.
The Time Trial championship will also be one to watch this season. 2010 Season Four overall and Division Two champ Engelhart edged out Division One champ Kline by one point after leaving Thompson last time around. Ironically, Kline has finished second in both seasons of Time Trial competition in NASCAR Tour Modified history – something he will look to avenge in 2011.
Following the one week layoff for the NASCAR Tour Modified drivers you can bet they are chomping at the bit and are ready to hit the track once again. The ground pounders light up the track once again on February 1st at Irwindale Speedway as we begin the chase to crown our third NASCAR Tour Modified champion. Who will join the likes of David Hutto and Justin Trombley as champions? Will we see someone eclipse the record for wins in a season currently held by Herbert Engelhart at fourteen? What kind of racing will we see out of the new venues on the schedule? All will be answered in the next twelve weeks and you can follow along here at inRacingNews.com.
Until next week, keep the hammer down and we'll see you at the track!
---
You may also like...
---