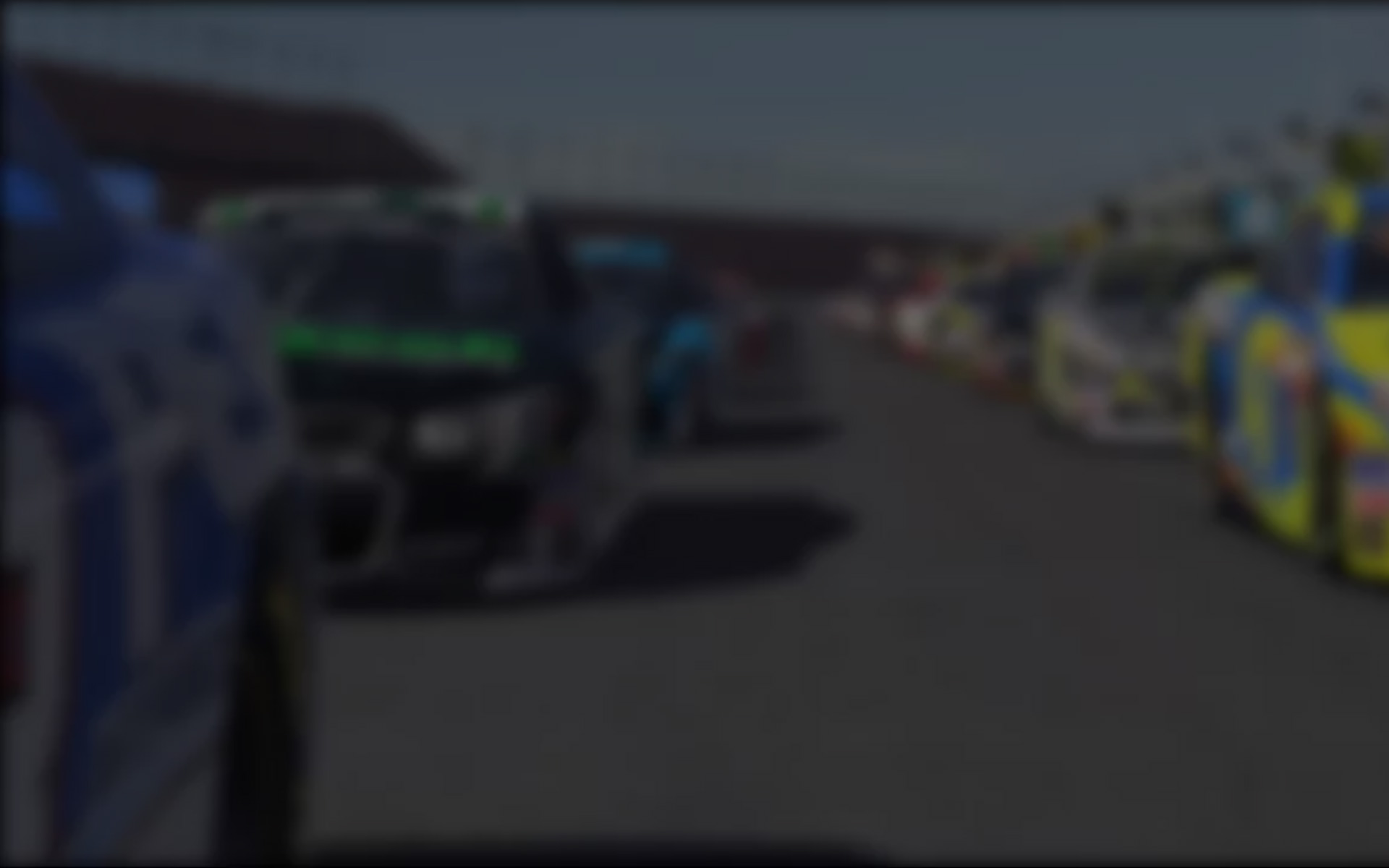 Wide Open Racing teammates Brandon Salvatore and Taylor Meyn flexed their muscle in the NASCAR iRacing Tour Modified division during competition on Weeks Ten and Eleven in the series. Salvatore, who is looking to defend his Tour Modified crown, took one step forward at USA International Speedway when he took the week's big split online race.
The win for Salvatore, which was rated at 4174 Strength of Field (SoF) saw the champ lead 26 of the 100 laps after starting second. Former series titlist and pole-sitter Herb Engelhart led the first 74 laps before turning the lead over to Salvatore in the only lead change of the race. Derrick Cormier2 came home third, followed by Taylor Meyn and Troy Talman. Salvatore took home 254 points for the win in the caution-free event.
Four of those five sim racers finished in the top five for the week based solely on their performances in this race. Cormier2 went on to start four more races on the week, winning in two of those and wound up with 177 points, which slotted him third for the week behind Engelhart's 228 point total. Brett Osborn made the most starts of the week with eight while Jerold John took home three wins at USA International. Engelhart and Salvatore topped the charts in qualifying with identical 19.661 second laps, .005 seconds ahead of Cormier. Samuel Dick and Curt Hunter completed the top five in qualifying. Hunter was the leader of the pack when it came to Time Trials, besting Nathan McGee, Osborn, David Markham and Ray Farlow in that competition.
While Meyn topped the charts during Week Eleven's racing action at New Hampshire Motor Speedway, it was Dick who was standing tall in victory lane as the winner of the highest split race of the week. Dick started on the pole and led wire-to-wire in the 75 lap race, which featured three caution periods and was rated at 3394 sof. John came home in second with Meyn, Rick Webster and Jamie Collier completing the top five. While the top two went on to make more starts, including Dick who made a six pack of starts at New Hampshire and took home 153 points for his efforts, Meyn grabbed 174 points from the week which placed him at the top of the weekly standings in the Granite State.
John came home in second place for the week after his nine total starts resulted in five wins over the duration of Round Eleven. John's biggest win came on Thursday when he pocketed a 2621 SoF race. John led just eight laps in the race as he came home in front of Trent Hullum, Jeffrey Haddock, Joshua Spann and Osborn. Cormier and Dick started on the front row of the race and led a combined 67 laps before finishing laps down in ninth and tenth place respectively. When the dust settled for the week, John took away 163 championship points from the Granite State while Hullum finished fifth overall in Week Eleven based on his 152 point performance from this race.
Kevin Walker took home third overall for the week with 157 points after a second place run in Saturday's 2884 SoF race. Cormier was credited with one lap led in the caution free affair as he finished ahead of Walker by four seconds. Salvatore was third, followed by Meyn and Farlow. Salvatore started on the pole and led 42 laps in the race. Cormier went on to make eight total starts during Week Eleven, winning half of them and coming home seventh overall for the week.
Osborn and John made a total of nine starts each, which was a weekly high at New Hampshire for the Tour Modifieds. John's five wins were the most amongst drivers racing at the "Magic Mile." The top spot in qualifying went to Salvatore with a 28.497 second lap, besting the efforts of Cormier, Osborn, John and Hunter. Hunter was the top in Time Trials at New Hampshire, besting Osborn, Larry Pyrtle, Shannon Holbrook and Ryan Robertson.
With one week to go, Salvatore leads the Tour Mod points race by 41 over Engelhart, 1621 to 1580. Meyn is third with 1338 points, followed by Cormier and Walker. Collier, David Markham, Neil Brimble, Joe Gauthier, Joshua Spann, Kevin Sockow, David Ross, Haddock and Jeffrey Petit lead Divisions Two through Ten with the smallest lead being Collier's over Farlow in Division Two, which is a 22 point gap heading into the final week of racing.
Next up for the NASCAR iRacing Tour Modified division is the final week of competition at Thompson International Speedway. Can Salvatore hold on to the overall championship or can Engelhart steal it away from his teammate? Find out here, next week, right here at inRacingNews.
Until then, keep the hammer down and we'll see you at the track.
---
You may also like...
---