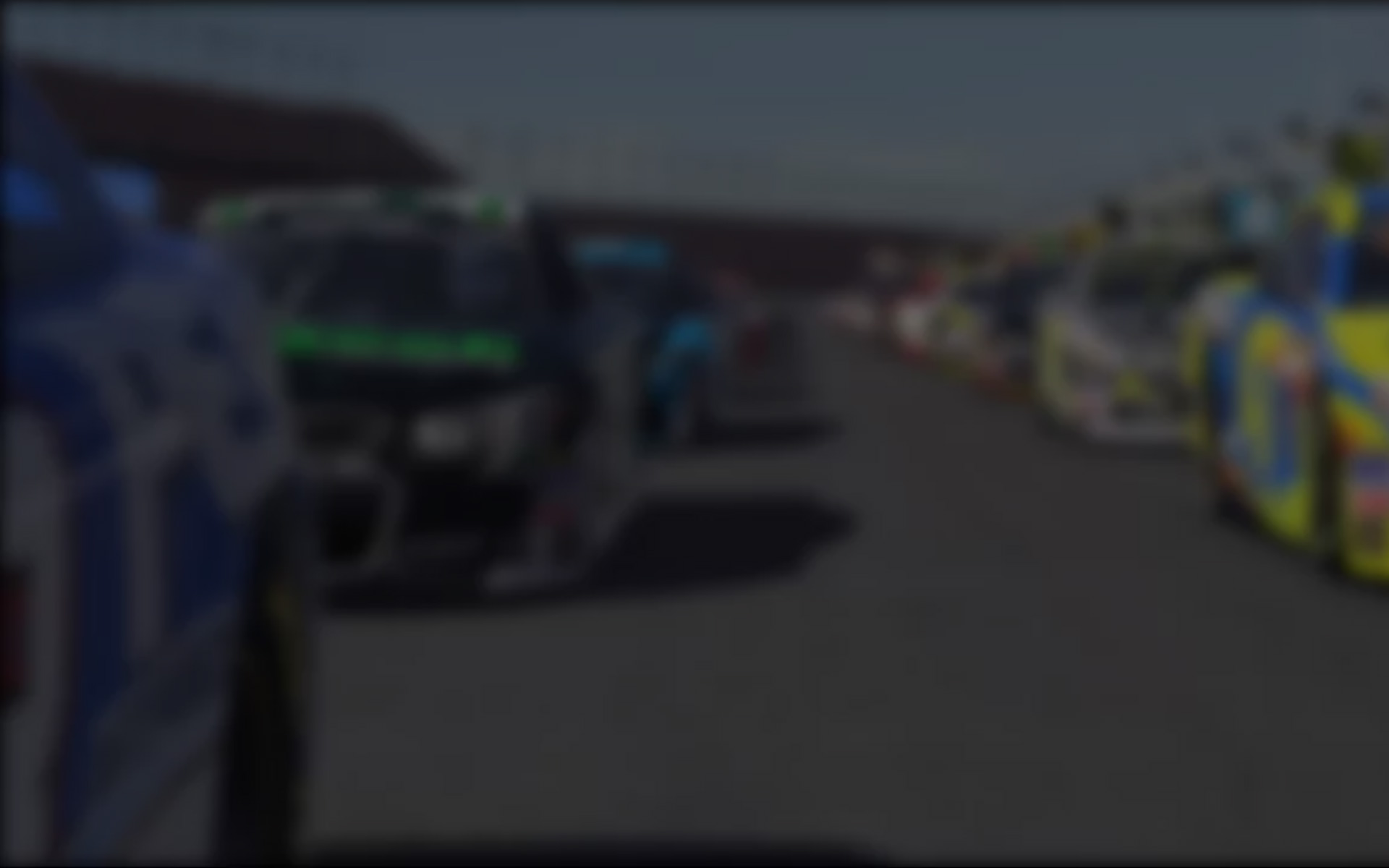 Next up on the NASCAR PEAK Antifreeze Series schedule is Richmond International Raceway in Henrico County outside of Richmond, Virginia. Michael Conti leads Ray Alfalla by 25 points, and Nick Ottinger by 35 points in the series standings heading to "America's Premier Short Track." Let's take a closer look at the track and see what the sim racing might be like tonight.
Built in 1946 as a half-mile dirt track named Atlantic Rural Exposition Fairgrounds, the facility's first win went to Ted Horn in what is known today as a Sprint Car en route to the AAA National Championship.
Since then the track has undergone two reconfigurations, going from a ½ mile dirt track to a paved .542 mile oval before morphing into the current D-shaped oval.
Today's Richmond International Raceway measures at .75 miles long. The track's frontstretch, which is a curved trioval, measures longer than the back straightaway by over 400 feet. The track is 60 feet wide, which allows cars to run up to three wide in the corners, although such wheel-to-wheel-to-wheel action is not the preferred mode and rarely seen. The track has 2º of banking down the backstretch, 8º of banking on the frontstretch "D" and 14º in the corners; not a flat track like Martinsville, nor a sweeping, high-banked track ala Bristol. This enables cars to carry plenty of speed coming out of the turns, but also requires heavy-braking entering Turns One and Three. The speed and competitive tight racing, has drivers calling Richmond International Raceway the "smallest superspeedway" they see in the NASCAR PEAK Antifreeze Series.
The asphalt surface makes this track bumpy and wears the tires quickly, but with 10 years since the last repave, the track is not as slick as a track like Kansas that has recently been repaved. The virtual weather, however, is going to play a large role in car setups. At race time, the temperature at the track is expected to be 86º F, which means that despite the night sky, the pavement will be very hot and the tires will have less grip than if it say, 65º. There will also be a modest breeze (3mph SW), giving a slight head wind down the frontstretch and into Turn One. That won't be felt by most of the drivers, as they are mainly at a desk or table in their homes . . . but it will have an affect on the cars, but mainly just the straightaway speed.
Tune-in to iRacing.com/live at 9pm EST (0:100 GMT Wednesday) for tonight's broadcast of the Richmond race. Also be sure to follow @iRacingWCS and @NPAS_News for updates as the week progresses.
---
You may also like...
---