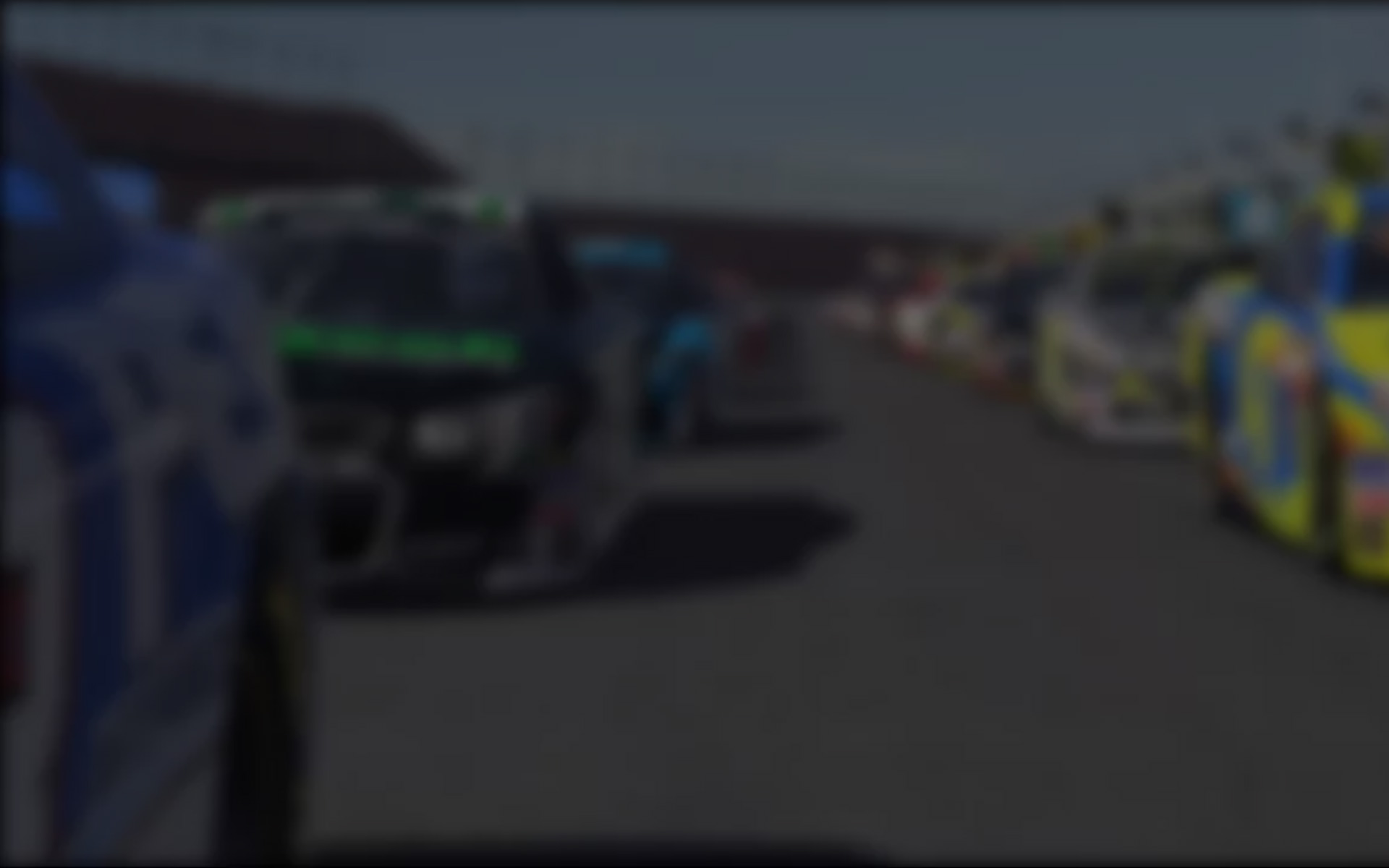 Season 4 of the 2014 iRacing.com IndyCar Oval Series started out with a bang as the series visited the legendary Indianapolis Motor Speedway. 186 drivers participated in sim-racing throughout the week. Aero-push, caution-free races, the draft and single file restarts were just some of the storylines that played out throughout the week.
Ryan Norton (Florida) started on pole with Erick Davis (Canada) on his outside. Brandon Trost (Pennsylvania) started third with Rob Unglenieks (Michigan) fourth, and Austin Espitee (New England) rounding out the top five starting positions.
Norton had an excellent start as Davis was half a row back. Trost immediately took advantage of this to get past Davis. The field quickly became single-file going into Turn One as the top five broke away from Hermann Pfander (DE-AT-CH) and the rest of the field. However, Pfander reeled the top five back in as Espitee and Unglenieks battled in Turn Three. Pfander in turn lost Seth Eggert (Carolina) as he aero-pushed in Turn Four. Pfander nearly caught the wall himself off of Turn One as he tried to pass Unglenieks on the outside.  As the fighting for position continued further back, Norton and Trost began to break away from Davis.
Meanwhile, Paul Jennings (Carolina) and Eggert both worked their way around Philippe Lambert (France). Lambert entered Turn One wide, thinking Eggert was below him and not behind him. Eggert then took advantage of Lambert's mistake and drove by. Lambert continued to losing positions as David Strid (Australia/NZ) drove by as well. At the same time, Pfander passed Unglenieks as he rode behind Davis and Espitee. Unglenieks immediately aero-pushed in the next corner, and nearly clobbered the outside wall. Jennings narrowly avoided Unglenieks, and dove below him. This forced Unglenieks to enter Turn Two higher than normal, and the back end of his Dallara DW12 broke loose in finest dirt track style. Unglenieks somehow regained control of his drifting car off of the corner, but lost all of his momentum in the process and was quickly swallowed up by those behind.
Call it collateral damage, but another result of Unglenieks' loss of momentum and position was a quick end Strid's race. Strid aero-pushed Unglenieks' wake, and bounced off of the outside wall before spinning into the inside wall and barrel-rolling. Amazingly, the caution did not fly for Strid's wreck.
Back up front, Norton and Trost had opened up nearly a twenty car-length gap over Davis. It seemed as if Trost was the only driver able to maintain a consistent gap behind Norton, only three car lengths back. Trost finally made his move, passing Norton on lap 31, just before green flag pit stops. Trost took an unusual line down the backstretch in an attempt to keep Norton out of the draft only for his pursuer to duck onto pit road, triggering green flag pit stops. Both Davis and Eggert followed Norton onto pit road while Trost was the last to pit, three laps after everyone else.
Trost exited pit road on Lap 36 with almost a straightaway lead over Norton.  Undaunted, Norton quickly reeled-in the leader and, on Lap 43, easily took the lead in Turn One. Trost was not about to give-up and immediately re-passed Norton on the outside of Turn Three. As soon as Trost reclaimed the lead, he started using an evasive, swerving line down the front straightaways in an attempt to break the draft and keep Norton at bay. Not even a lap later Norton drove straight down the middle of the straight instead of following Trost and easily passed him for the lead. Trost then crossed-over Norton off of turn two to reclaim the lead. The battling two-some exchanged the lead another five times in the next three laps with Trost coming out on top.
Biding his time, Norton rode behind Trost for two laps before going back on the attack. The back and forth battle for the lead resumed and Norton almost clipped the wall with twelve laps to go. Both sim races used nearly every part of the racing surface in attempt to gain an advantage on the other. Trost reclaimed the lead yet again on Lap 57 as Norton went wide in Turn Three and the battle further intensified as he began blocking Norton up and down the straightaways. The leaders even began going side-by-side through the corners, with Trost on the low side and Norton on the high line, in an effort to settle matters.
Norton finally cleared Trost on the South short-chute with only four laps remaining and commenced to blocking Trost down the backstretch. Trost went to the high side entering Turn Three and tried to pinch down on Norton to hinder his momentum.  Norton went as low as he could, lower than he should have in fact, clipped the curbing in Turn Four and pushed up into Trost.  Both drivers drifted off of Turn Four as they attempted to regain control. Trost somehow had escaped damage in the contact; not do Norton who suffered a bent front wing and his right-rear wheel guard.
Thus Trost easily cruised to a 1.565s win over Norton in the 3217 Strength of Field race, the highest SoF of the week.  Trost earned 199 points for his efforts in the caution-(but not incident-)free race. Davis finished third ahead of  Espitee fourth with Pfander rounding-out the top five in a week that saw a total of 24 sim-racers turn left into victory lane and Espitee winning a week-high four races.
---
You may also like...
---