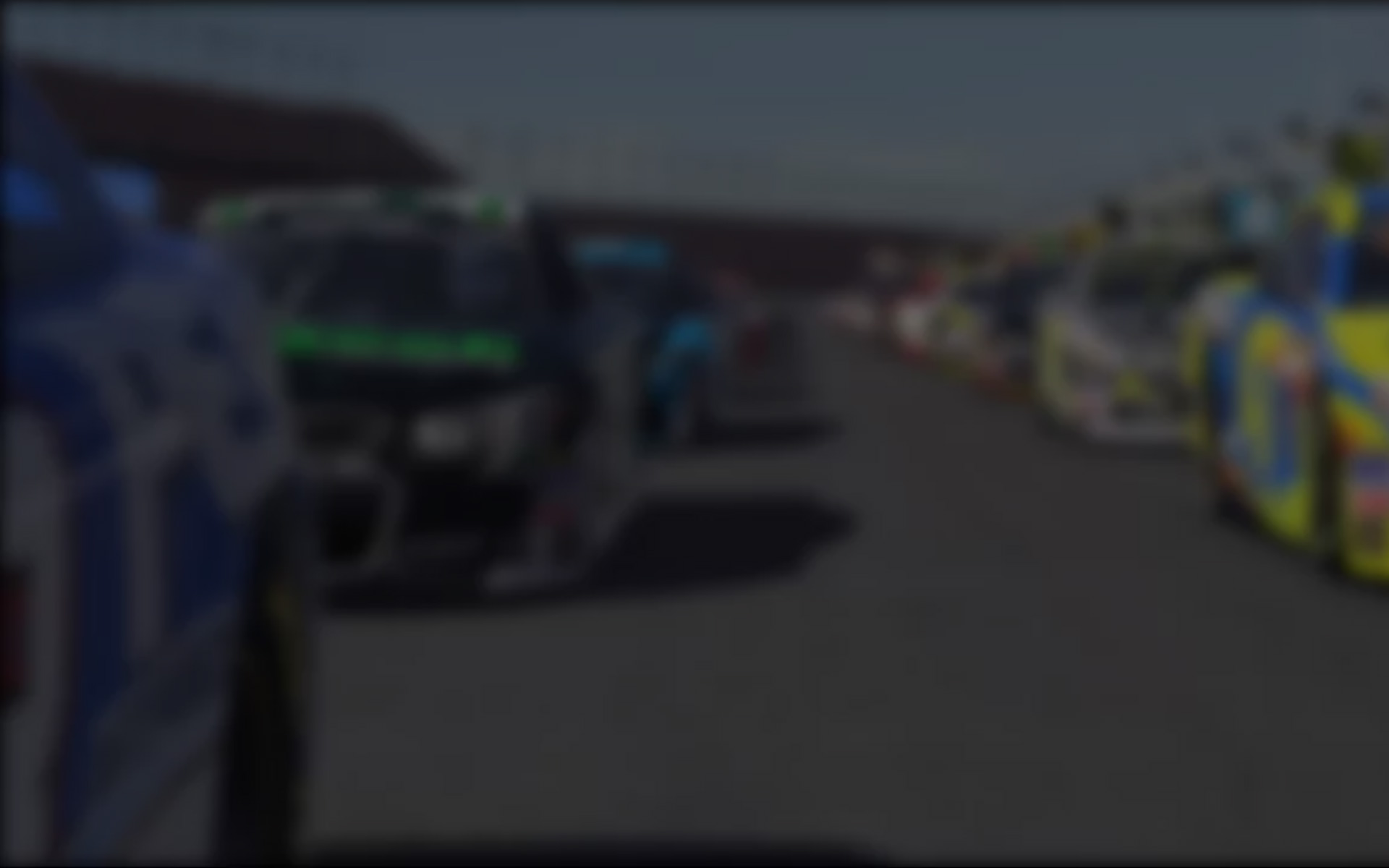 September 20th, 2017 by Evan Posocco
Roush Fenway Racing development driver Ty Majeski, and longtime member of iRacing.com, cruised to victory in front of his stock car racing counterparts on Tuesday night from Richmond Raceway in the 2nd race of the NASCAR iRacing Pro Invitational Series. Majeski is well known in the sim racing world as having the highest iRating on the service.
The second week of the NASCAR iRacing Pro Invitational Series brought new names to the racetrack, including Monster Energy NASCAR Cup Series driver Kyle Larson, who won this past weekend's Federated Auto Parts 400 from Richmond, and NASCAR XFINITY Series drivers Justin Allgaier and Darrel Wallace Jr.. Ben Kennedy, Christopher Bell, Garrett Smithley, and Todd Gilliland were amongst the names of returning drivers.
Despite the fact the race took place under the lights loose conditions sent Christopher Bell off track and to the garage early in the race, while also setting back both Darrel Wallace Jr. and Garrett Smithley after early spins. Both Wallace and Smithley were able to continue the race, with Smithley, another veteran iRacer, finishing in the top 5.
A spirited 3-way battle for 3rd position early in race resulted in contact between Christian Eckes and Ben Kennedy, which sent Kennedy's #96 Chevrolet around out of Turn 2, dropping him to the back. Eckes ended up with both front and rear end damage resulting from the incident after Christopher Bell tagged him in the rear as a result of the contact in front of him. Eckes appeared unfazed by the damage, however, as he was able to later pass Jay Beasley for second position, who pressured the 15 for the remainder of the race, unsuccessfully trying to get back into 2nd place.
Ty Majeski was well out and in front of all the excitement behind him. After pulling to a 4 car length advantage at the start of the race Majeski was able to build a 6 second lead of the course of the race, and safely cruised to his first win the NASCAR iRacing Pro Invitational Series. Majeski had a strong showing in the series' debut 2 weeks ago at Iowa Speedway, but after qualifying on pole position he failed to put together a complete race, losing the lead 9 laps in and finishing in 7th position.
"Overall it was a good race," said Majeski. "We had good speed but the [fixed] setup was incredibly hard to drive, so everyone was kind of white knuckling it out there. . . you really had to tip toe it around the racetrack." "iRacing has been a big supporter of mine," he added. "It's been such a big part of progressing my career."
The NASCAR iRacing Pro Invitational Series resumes on Tuesday, September 26th at 8:00pm EST with live coverage at iRacing.com/Live.
---
You may also like...
---