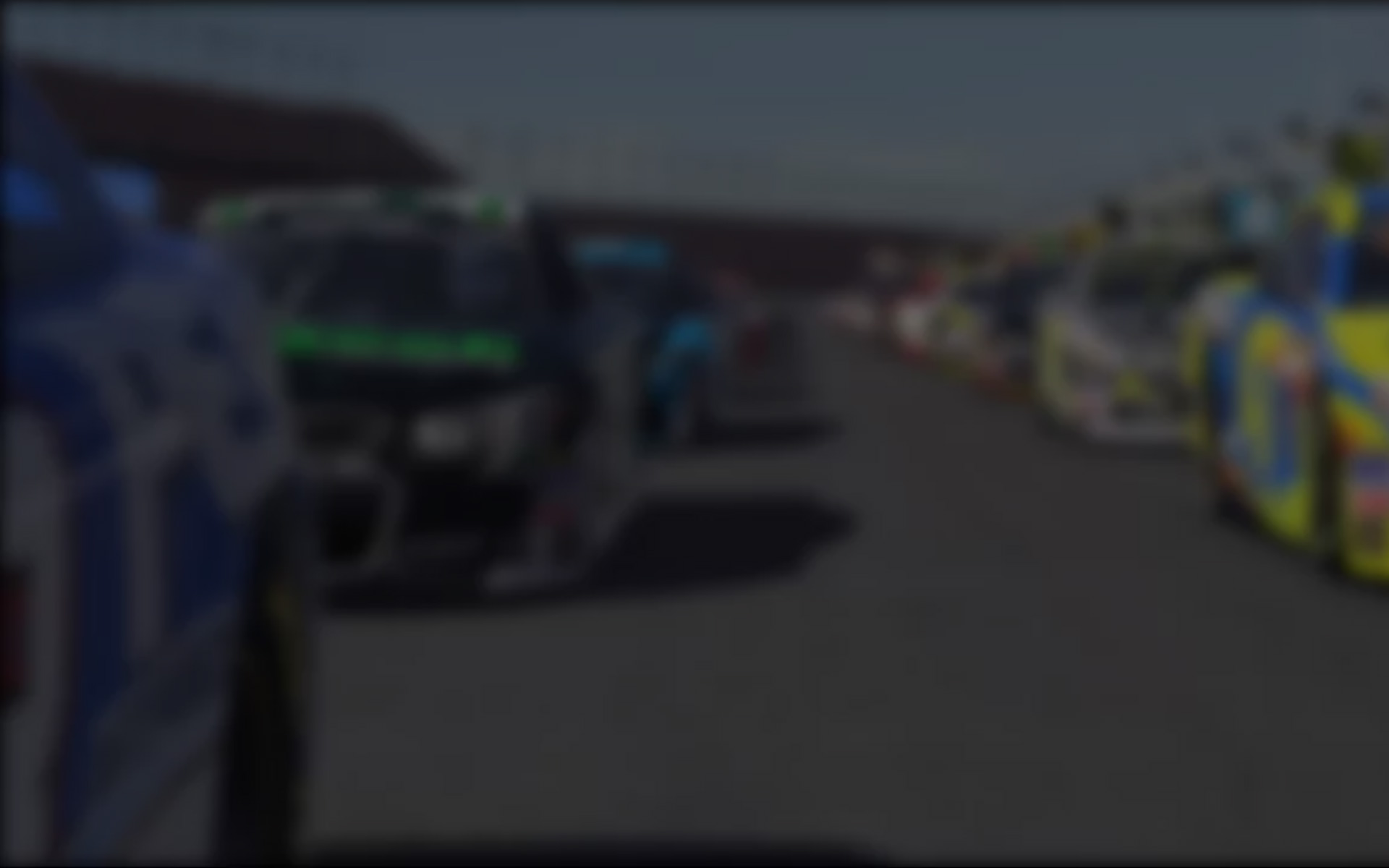 Coming into Week Eleven of the Twelve Week NASCAR iRacing.com Class A Series season, the battle to make it into the NASCAR iRacing.come Pro Series could not be more up in the air. The good news for bubble drivers was the week's venue was the very familiar Charlotte Motor Speedway. The track has been a fixture in the NiCLAS since the COT's introduction to iRacing. However, with all the sim racers being acclimated to CMS track position would be vital for anyone looking to come up big.
One driver walking the tight rope at the edge of the cut-off point coming into Charlotte was Mitchell Hunt. With that being said, Hunt came to North Carolina to race, grabbing a dominating win and earning the most points on the week. With the win, Hunt went from walking the tight rope to pole vaulting all the way into sixth place overall in the standings. Hunt led 57 of the 100 laps en route to the victory over NASCAR iRacing.com Series World Championship driver Brad Davies. Pro driver Marcus Lindsey had a solid top three run, while points leader Nick Ottinger and Adam Gilliland rounded out the top five. When asked about the win, Hunt was short and sweet: "I'm glad to pretty much lock myself into the Pro Series, so I can go dig in that."
"I'm glad to pretty much lock myself into the Pro Series, so I can go dig in that." — Mitchell Hunt
Harrison Donovan put together another solid week, earning himself 298 points and third overall behind Hunt and Davies. Championship leader Nick Ottinger slid back from his normal top two in the weekly standings, to fourth; while Michael Conti rounded-out the top five with 287 points. Bubble drivers Adam Gilliland and Chris Overland were eighth and eleventh on the week, respectively. Justin Thompson ended-up fourteenth on the week with 241 points, while Del Mears and Matt Bussa were nineteenth and twentieth.
Gabriel Solis once again dominated the most active driver column, as he made twenty two starts on the week, winning two of them. NiSWC competitor Thomas Lewandowski made time for s16 starts, with six wins and 13 top fives. Steven Gilbert, Kyle Peddle, Randy Johnson, and Steve Sheehan were the other drivers to take the green flag more than ten times. Not surprisingly, Lewandowski led the charge in wins (6), top fives (13), and laps led (705).
The final week of the 2011 NiCLAS Season 3 will be held at the treacherous Talladega Superspeedway. For many drivers hoping to finalize their bid for the NiPS, this track will provide the farthest thing from comfort. Drivers will need patience, patience, and more patience combined with the right amount of luck if they want to conquer 'Dega. Nothing is guaranteed, even for the best, when the Impalas hit Alabama's famed superspeedway.
---
You may also like...
---