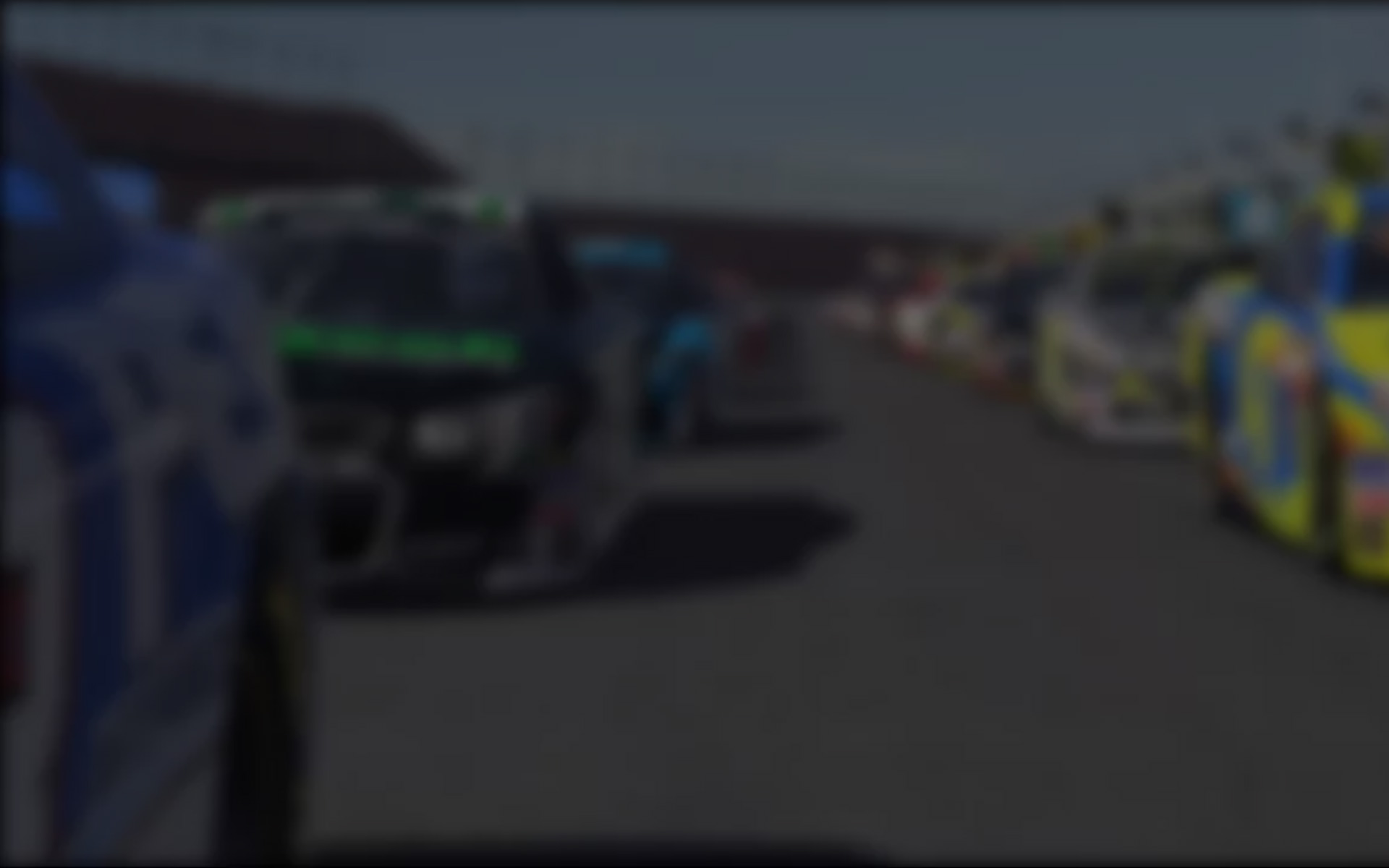 May 26th, 2016 by Rhys Gardiner
On May 22, the strongest field in Australian sim racing returned to do battle once again in the Lenovo V8 Supercar Online Premier Series. Another 250 kilometre single race was the order of the day, taking place at the legendary Circuit de Spa-Francorchamps. 36 laps around the historic Belgian venue saw differing strategies and another cruise to victory by Josh Rogers.
The Team TTV driver topped pre-qualifying, and continued the trend with pole position for the race on a 2:19.637. Three tenths behind was ANZ motorsports' Jarrad Filsell, with Madison Down putting his Trans Tasman Racing Commodore third. Fourth was former series champion Richard Hamstead (Team TTL) and the top five was rounded out by Ethan Grigg-Gault (SDC Motorsports).
Off the start, TTL's Jon Latham failed to engage first gear, and was promptly rear-ended by Fawzan El-Nabi as the field frantically tried to avoid Latham's car. Aside from this, the field got cleanly through the first part of lap 1. However, Jake Moloney (TTLV) went off at Les Combes, and lost positions as a result.
On lap four, Sanjin Delalic and Daniel Ackland became involved in an incident at Les Combes which saw both spin off into the grass. Ian Ford (ERA) and Shaun Kelly (TT-R HRS) came together in the middle of the high-speed Blanchimont corner, Ford's rear end being tagged and his car careening into the fence – resulting in his retirement from the race.
Filsell was the first man to take a pit stop for tyres and fuel at the end of lap seven. Rogers elected to pit a lap after, as others in the top ten decided to go longer on their first stint. As drivers took their stops, an exciting battle for 16th place eventuated between Mitchell Ciolac, Heath Brennan and Richard Aylward.
Towards the end of the second stint, it became apparent that Filsell was not getting the tyre life he needed, a severe drop-off in his laptimes being observed. Down took his second stop at the same time as Rogers, but his pit stop was five seconds quicker. This prompted speculation that Down had short-fuelled his car and would have to save fuel in the final stint. Initially these concerns seemed unfounded, but it was later revealed that Down had been saving fuel during the middle part of the race, allowing him to take a few litres less at the stop. This ensured a second-place finish for Down.
The field had spaced itself out by the end, but close battles were still seen in isolated pockets throughout the field, most notably between Moloney, Ciolac and Brenton Hobson (Synergy Sim Racing) for 12th, and between Corey Preston (JMSR 6BOOST) and Michael Schreyer (SSR) for tenth.
But by the end, it was a consummate drive from Josh Rogers for the victory in the Belgian 250. 9.7 seconds behind, Madison Down crossed the line in second place, with Ethan Grigg-Gault also beating a struggling Jarrad Filsell for the last spot on the podium. Behind Filsell, Richard Hamstead finished fifth. Sixth was taken by Kain Kugimiya, while seventh went to Sam Sutton. Shaun Kelly finished a solid eighth, and Michael Healy came home ninth. Corey Preston would best Michael Schreyer to complete the top ten. Down continues to lead the championship without a single race win to his name this season.
Split 2 was won by Stephen Clarke, with Joe Berkett crossing the line in second place, and Performance Motorsports' Garry Cooper completing the podium.
The next round sees the series travel to its homeland of Australia, for the Sydney SS at Oran Park Raceway. This now long-gone venue lives on in sim racing, and will play host to the two-race split sprint format on June 5. Join us then on iRacing Live, and on YouTube at V8sOnline, for the next round of the Lenovo V8 Supercar Online Premier Series!
---
You may also like...
---