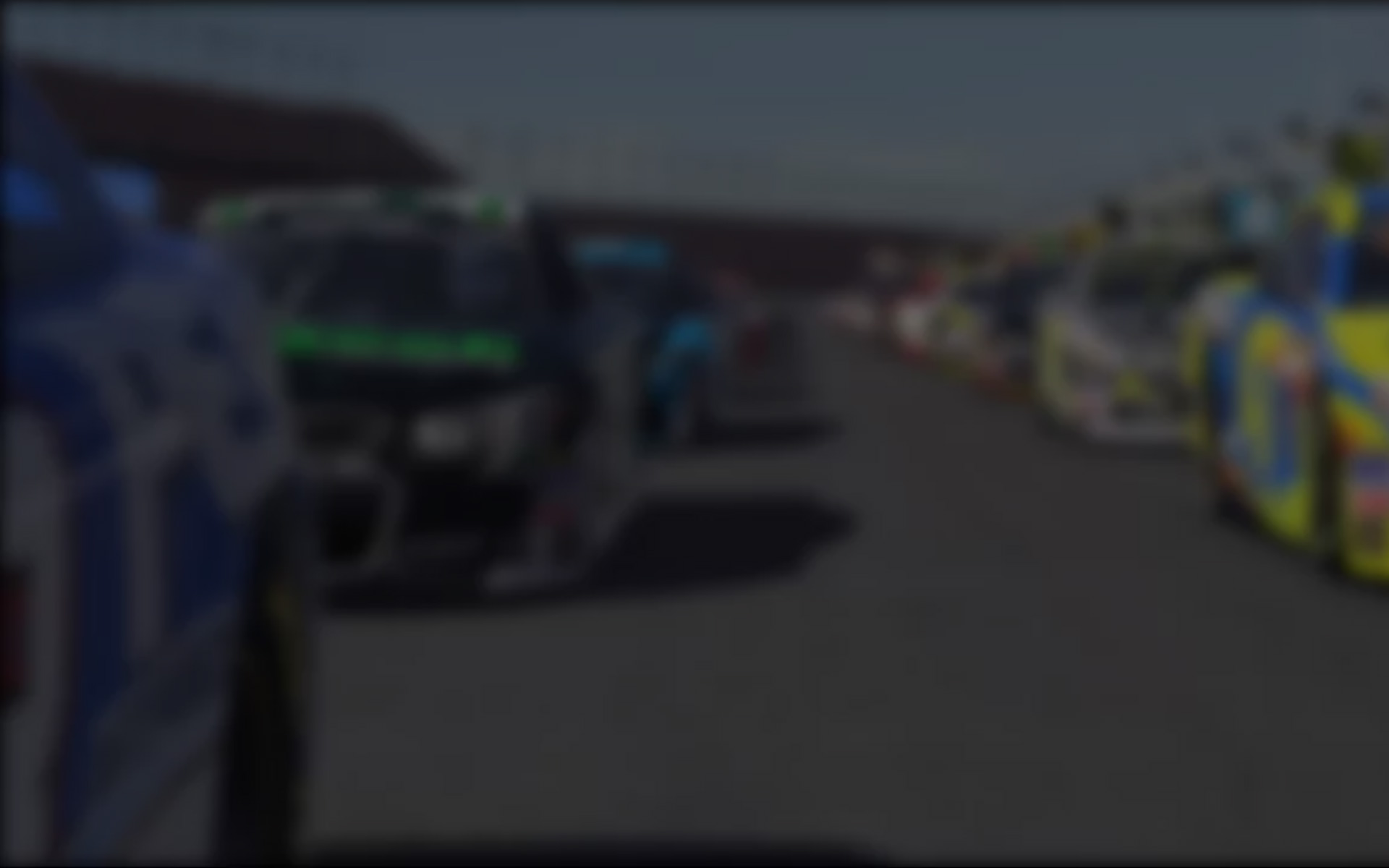 Stergios takes three wins on "the Paperclip"
Though he didn't have a win to his credit during the week, Division One NASCAR Tour Modified driver Royce Valley stood tall as the big winner after leaving Martinsville Speedway on Saturday night. Valley rode his ground pounding Tour Modified car to a second place run in the highest split race of the week which gave him 234 points and the best score amongst his peers when it came to tallying up the count on Saturday. Florida sim racer Timothy Heard also benefited from the top split race on Saturday as his fourth place finish and the 182 markers that went with was good enough for second place overall on the week. The winner of that 4157 strength of field race came home in third for the week, as PJ Stergios made five starts and made it to victory lane in three of those which will show up as 177 points after his top finishes are averaged together.
When it came to wins, Stergios was the man at Martinsville. The New England Club driver won thrice in three nights of Tour Modified action on "The Paperclip," the most of any driver. In fact the Candia, New Hampshire resident was the only driver to record multiple wins on the week as the ten other drivers to visit the top of the podium only did so once. Winter Harbor, Maine's Justin Trombley continued his stride towards his first overall Tour Modified crown as he won in his only start on Thursday. For his efforts, he amassed 143 points and will leave Virginia with a cushion of 217 points on his nearest rival Herbert Engelhart, whose second place run to David Hutto on Saturday night was good enough to land Engelhart with 138 points on the week. With his big week Heard closed in on third overall as he chases fellow Division One rival Levi Poland. Poland recorded 50 points less than Heard in Week Ten and now sits just eight markers up on Heard for third. Italian Matteo Bortolotti is in the thick of the battle for a podium position in 2010 Season Four as his one win at Martinsville leaves him 29 points behind Poland for fourth and 37 out of Heard in third.
When it comes to the Division Two point picture, Dustin Seney took a big stride toward the championship this week. The driver who represents the West Club scored 120 points in Martinsville while his nearest championship competitor – Paul Wisniewski – struggled on the tight half-mile configuration and was forced to use the tenth week as a drop after only scoring 61 points. The two have 84 markers between them heading into the final two weeks with Seney on top of Wisniewski. The driver who has shown strength in the final weeks of the season is Baltic, Connecticut's Chris Forster. Forster scored a win at Martinsville and sits with 564 points on the season with six weeks counted. Coming home to Connecticut to close the season could mean big things for him as he is just 63 points out of third place in the division which is held by Ian Seely.
Jonathan Mongin and Michael Wells have a fantastic battle going in Division Three with Mongin getting the best of Wells not only at Martinsville but in the standings as well. Mongin has scored 68 points more than Wells with both having eight weeks counting. Division Four looks much the same as Eastern Canada's Mike Keirstead has the edge on West's Shawn Bagby by 93 markers with just two weeks to go. Another Eastern Canadian looks to have sewn up Division Five as Matt Bentley has a triple digit lead on Lee Bedsaul. A triple digit lead is also what Bill Rowlands has on Daniel Knight in Division Nine and though Knight has two less weeks counting than Rowlands, the Carolina driver will need two solid weeks to catch Rowlands.
The tightest battles come in four of the lower divisions. Three of those are separated by single digit gaps and one would believe their fingernails may be a bit shorter for those racing for the titles in Division Six, Seven and Ten when all is said and done. Jeff Wentworth leads in Division Six with five weeks counting and seven points more than Sean Bodreau. Shawn Holbrook and Andrew Mitchell both sit within 45 points of the crown but like the top two, they did not race at Martinsville last week. Don Colbath III did and made a huge statement by winning in his only start and is 84 points behind in fifth. Kyle L Moquin leads Jacob Blair in Division Seven by just four markers and, with Steve Groninga and Ron Scheyd less than 100 points away, cannot afford to falter in the last two weeks. Robin South will look to wrap up the Division Ten title while Uwe Kuerten will look to have something to say about it as the two are separated by just eight points heading into Stafford.
The most intriguing battle may be for the Division Eight crown as Kevin Sockow and David Soja go toe-to-toe for the top spot. Soja gained on Sockow this week in Martinsville and now the two sit with twenty-seven points between them with Sockow leading Soja into Stafford, a track that Sockow outscored Soja at on the second week of the season.
Also scoring wins in the Tour Modified division on Week Ten were Andrew Morrissey, Edwin Barahona, Mike Alexander, Nate Bubello and Kevin McCann. Next week the Tour Modifieds roar into Stafford Motor Speedway for their second of two stops at the Northwestern Connecticut track. When the tour visited on Week Two it was Trombley finishing on top with Bortolotti and Poland not far behind. The Tour Modifieds roar to life again on Tuesday, January 11th, 2011.
Until next week, keep the hammer down and we'll see you at the track!
---
You may also like...
---