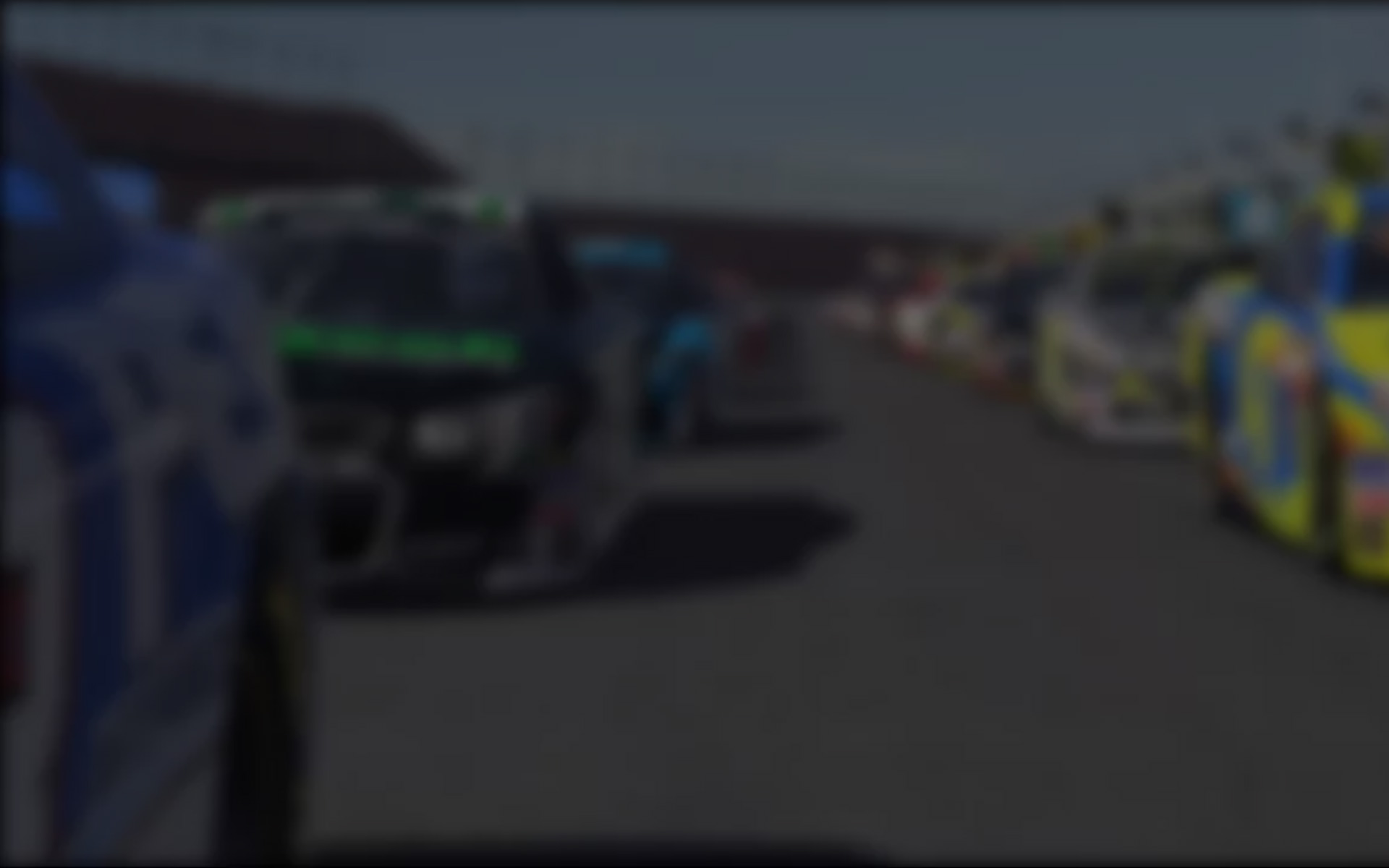 December 3rd, 2015 by Paul Slavonik
The penultimate round of the iRacing.com Blancpain Endurance Series returned to where it all 'unofficially' began at Autodromo Nazionale Monza. With the various teams making their final pushes to get into the top-40 which will gain them entrance into the upcoming Blancpain GT Series, the fifth round of the season at Monza proved to be crucial.
With the Italian Grand Prix circuit having a notoriously high attrition rate, however, many of the top teams fell victim to its tight chicanes as several new faces took to the podium for the first time this season.
VergilRacing Black
Commandeered by Anders Dahl and Stefan Muijselaar, VergilRacing Black had what could only be called a monumental performance as they not only take their first podium for an overall race round, but take the top step to boot. Driving their RUF RT 12R, Dahl and Muijselaar only qualified in their Strength of Field race (SoF 5585) in fourteenth. However, as attrition set in for the 42-car field, VergilRacing began their ascent.
Leading for only 13 of the 98 completed laps, VergilRacing walked away with a massive points haul of 337 championship points. As such, Dahl and Muijselaar showed their strength with not only a win, but a dominant one to the tune of almost 13 seconds ahead of their closest rival.
To finish first, you must be Finnish!
Such could be the saying for Aleksi Uusi-Jaakkola and Olli Pahkala of Team Redline Blue. Driving in the RUF as well, the Finnish duo began their SoF race (5612) in third behind a hungry pair of McLaren's piloted by Thustmaster Mivano teams Red and Black. Despite this, however, Uusi-Jaakkola and Pahkala made their charge. By the end of the race, Team Redline Blue had overcame the McLaren's and led 19 laps to take the win with over a 20-second margin. In addition to their dominant win, the Finnish duo brought home 333 championship points.
DarContigo Racing Team
Participating in the same SoF race as VergilRacing Black, DarContigo Racing Team completed the Round 5 podium with a solid second place finish at Monza. Despite taking pole position with a 1:46.809 and then going on to lead for 80 laps in their RUF, David Alexis Jordan and Jesus Sicilia of DarContigo came dangerously close to disqualification due to a number of incident points. In the process, VergilRacing were able to make the jump on them for the lead which relegated DarContigo back to second position. A strong finish nonetheless, DarContigo Racing Team made their splash into the weekly podium as they take home 328 championship points.


The final battle and the GT class of 2016
With one final race left in the qualification season for the upcoming Blancpain GT Series, it seems only fitting that the final battle take place on the legendary Circuit de Spa Francorchamps. A mammoth of a circuit which needs no introduction, Spa will certainly test the mettle of all of the teams as they make their final push in an effort to gain championship positions.
The board is ready and the pieces are set. Next week, we'll be crowning a team as the Season 4 Blancpain Endurance Series champions and we'll be welcoming the first class of the iRacing.com Blancpain GT Series.
---
You may also like...
---