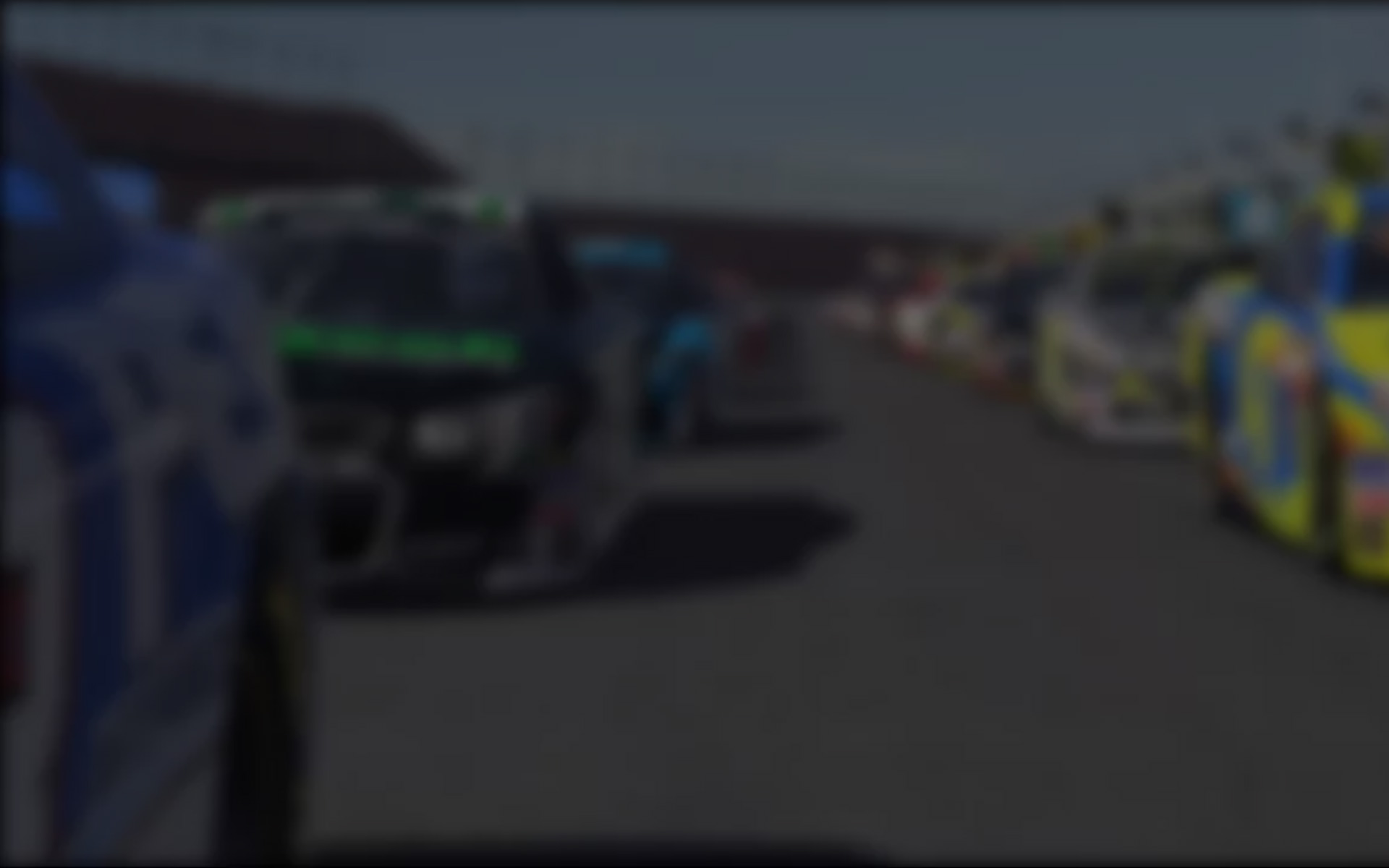 Jairo Via took the 2014 Season 4 Radical Racing Challenge title by a huge margin of 120 points from his nearest rival, DE-AT-CH's Markus Papenbrock. Papenbrock recovered strongly from a poor first round, to clamber up to a strong second place finish but was unable to challenge for the lead.
After five of six rounds Ian Card held that second place from Quentin Kint and Mikko Harju. The DE-AT-CH driver, however, was showing his intent, having climbed-up seven places to fifth overall. He wasn't the only one making late season gains as Gerd Hoefferer (eight places), Johnny Miranda (seven) and AJ Lamberti (12) all made good top 20 gains, while Johannes Hesterman dropped three spots to seventh despite a decent week, and Ricardo Inacio tumbled to 13th after a poor week.
79 sim racers took on the final week of the season at the challenging Autódromo José Carlos Pace (aka Interlagos) to take the seasonal total to 273, 13 up on the previous season which was probably helped by the change in requirements for the number of cars starting in a race.
With only six starters needed to go official, 16 races were run during this week, compared to a dozen in Week 2, a noticeable improvement which shows the difficulty in finding races has eased . . . and we hope . . . had a positive impact on the next season.
Via took four wins from five starts, while Ricardo Inacio bagged four checkers from eight green flags, with Franciso Esteve and Papenbrock also snaging multiple starts during a week which saw Mick Carr with 13 starts and Ian Nadin (8) join Inacio on significant number of starts.
Carr made the most starts during the season, an impressive 48, 17 up on Ian Card and 19 on Nadin with the trio bagging 10 wins overall in their Radical SR8s.
In Division 2 Ian Card took the title, 40 points up on Inacio whose 119 points in the final round took the Iberian to fifth overall. Mikko Harju also had a strong final week in Brazil but dropped a place to sixth overall and third in division.
Simon Mitchell took the "Battle of the Simons" in Division 3, beating Simon Russell by 14 points after the latter faded a little at the end of the season even as Mitchell had two strong weeks. Fredrick Rutgers enjoyed a strong season but was unable to challenge the lead duo and settled for third overall.
Despite missing the final round, Scott Gruber claimed the fourth division crown by 14 points from Andrea Tannino and Thomas Willerhausen.
Division 5 was surprisingly poorly attended, allowing Carlos Lopez to take a dominant win from Katier Scott, despite Lopez missing one week and only scoring six points in Week 5. Scott put in a strong final week but was unable to hold-off the Iberian, while Wayne Hutchinson's three weeks of participation at the end of the season bagged him third in division.
Johan Dahlgren took a comfortable Division 6 title when Lee Ward went absent after three solid rounds, while Guillaume Kempfer's solid four weeks were sufficient for third in division.
Participation picked-up in Division 7 with Gianni Raspaldo taking a strong 84 point win from James Davies and Wesley Winterink, both of whom completed five weeks of sim racing.
In all 86 races went official during the season, just over a dozen per week, exactly the same number of starts as the previous season, a positive improvement going into 2015 Season 1.
Next season will kick-off with a new-look to the schedule featuring a number of track configurations seldom seen in the Radical Challenge, with variants featuring chicanes noticeable.
Oulton Park International opens up with the fully-chicaned option featured for the first time. Week 2 moves to Australia for the fast Phillip Island circuit before heading back to the Northern hemisphere, and the USA, for Barber Motorsports Park.
The globe-trotting continues as the series heads to Belgium for Round 4 as popular Spa-Franchorchamps makes a welcome return to the series. The series than yoyos back to USA for Mazda Raceway Laguna Seca, before returning to Europe and the dunes of Holland. From Zandvoort the series returns to the UK for another returning track, the superb Brands Hatch making another welcome return before returning to Brazil and Autódromo José Carlos Pace.
Drivers will leave Interlagos for Mid-Ohio, the slippery USA track will be even trickier this season with the addition of the chicane before the hairpin. Silverstone Historic GP is yet another returner to the series with the flowing layout likely to produce excellent sim racing before the series makes one final trip across the 'pond' to Road Atlanta.
The season is bookended finally with the ever popular Watkins Glen circuit, this time the newer Boot layout, rather than the Classic variants that have been common in recent seasons.
Overall Season 4 was a positive one with the number of official races per week noticeably improving; it is hoped the 2015 Season 1 schedule will produce equally positive participation improvements.
---
You may also like...
---