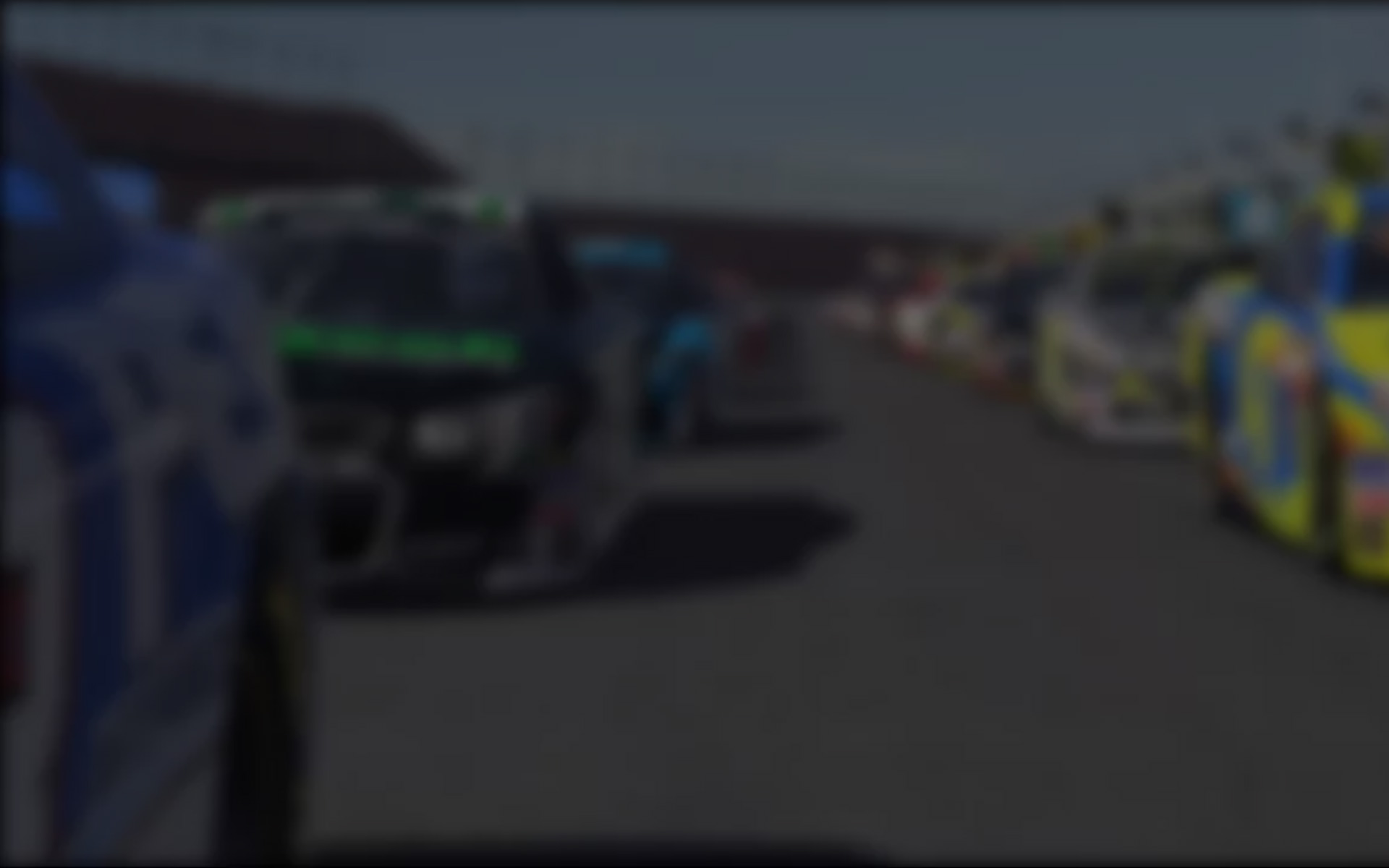 Becoming only the third driver to chalk up a win in the series, Illka Haapala took a pole-to-flag victory from Round 17 of the iRacing World Championship Road Racing series at Philip Island, giving the Finn a major boost in his attempt to snatch second position in the championship and the accompanying $3000 prize.  With 2010 Champion Greger Huttu taking a sabbatical from the virtual IndyCars this week and second placed-Richard Towler still serving out his ban following the Indianapolis race, Haapala has narrowed the gap to second in the iWCRR standings to just 56 points.
"Only running the iWCRR series this year has meant wins have been pretty rare so far, and by rare I mean non-existent. So I'm very happy finally having scored one, even with Greger missing," wrote the Orion Racing Team driver this week. "The first laps of the race were tough with Shawn Purdy and Darren Marsh right behind me. After Shawn made a little mistake I tried to push hard so he would lose the draft. I had a pretty decent gap before my first (pit) stop, only a few seconds, but was enough. That's how close the race was, couple of seconds felt massive here.  It was a very close race and it's very easy to make small mistakes that end up costing a lot of time on this track. Luckily I was able to run a pretty clean race."
After saving his Dallara from what looked to be a certain race-ending off track excursion, Purdy claimed second spot behind his team-mate, to keep his hopes of stealing the third and last prize-winning championship position alive. "My car was set-up more for the shorter 15 lap runs or so. So the full tank stint wasn't that great, and I lost a little time here." explained the Canadian post-race. "In the second stint I was able to close the gap back down 1.9 seconds to Ilkka, only to throw the car off the road on my pit exit lap in Turn Two on my final stop. I went off in fourth gear, the car just didn't want to turn, and by the time I got slowed it was already at the grass. Usually that ends in a DNF on that turn. I really don't know how I saved that. I saw the barrier coming at a ridiculous speed thinking 'I'm done.'  Then everything seemed to go into slow motion, a weird effect when you know you're gonna hit something, and I was able to get the car to turn ever so gently.
I got back on the road some 12 seconds further back and decided to just push like crazy in a hope to scare Ilkka into a mistake, but that didn't happen of course."
In only his third iWCRR race of the season, Jaroslav Honzik collected his first ever podium finish, after taking the position with just a couple of laps to spare. "For the future I need to work on racing strategy, I wanted to avoid my mistake with fuel from Watkins (Glen) so I took full gas on the start, and 76 litres for the second stint." the Czech told inRacingNews. "That was bad, I was so heavy and I was kind of slow in second stint I don't know why. With nine laps to go I pitted, took about 50 litres and see my position…I was fourth closing up to Brad [Davies] because he had some damage on the car. Two to go I made my pass for the third place and just kept on my pace to the finish for this great result for me. I am just so happy that I can't explain it, I know I was lucky but that's something you need to work in motorsport. Keep your pace, avoid contacts and mistakes."
California Club's Bryan Heitkotter also capitalised on damage to Davies' Dallara to claim his first top five finish of the season. "I'm not quite sure how it all happened yet." offered the American  this week. "There was a lot of back and forth in the pit stops and some position swaps on track, and the incident with Brad, Daniel (Almeida) and Dion (Vergers) certainly helped me climb the order in the end. After my second stop I came out in fifth, surprisingly ahead of Florian (Goddard) who had been several seconds ahead of me all race. My last stint was short; No need for tire conservation. My pace improved considerably and I reeled in Brad after his damage, and kept going after Jaroslav until the checkers."
The aforementioned Davies had been heading for a podium finish, but a collision with Almeida sent the Florida based sim-racer down the finishing order as laps progressed. "I was ecstatic to be in contention for a top 10 since that has been uncharted territory for me for much of the season." shared Davies following the 50 lap race. "After the second stint it appeared that Dion (Vergers) had a slow stop as he came out a few seconds behind me. With a little bit of pressure off of my bumper I continued to pursue Daniel and after a handful of laps was able to get right to him. I saw an opportunity to try to out brake him going into Turn Three and did so but I couldn't make it stick well enough to get the drive off; He was able to maintain position into the next corner. I tried not to force the issue since we were getting to a part of the track that wasn't really suitable for side by side so I tried to dip in behind him. When I did his car snapped sideways and I slammed right into him."
Collecting sixth position at Philip Island, a personal best for the Frenchman, Florian Godard was "Very happy with a sixth place result" ahead of Australia's Darren Marsh and Florida Club's Ray Alfalla, who brought his Dallara IndyCar to the chequered flag looking a little worse for wear, following several collisions on track. Registering his first ever 'lap led' Andrea Baldi put on a flawless display of driving to seal ninth position and finish three seconds ahead of Klaus Ellenbrand who made only his second start of the season.
Whilst Greger Huttu has already taken the iDWC crown, the series heads to its final race at Mid-Ohio with Towler, Haapala and Purdy all in contention for the final two prize winning positions. With Towler returning to the championship following his recent suspension, the final race of the season is set-up to be a 'winner takes all' event.
---
You may also like...
---