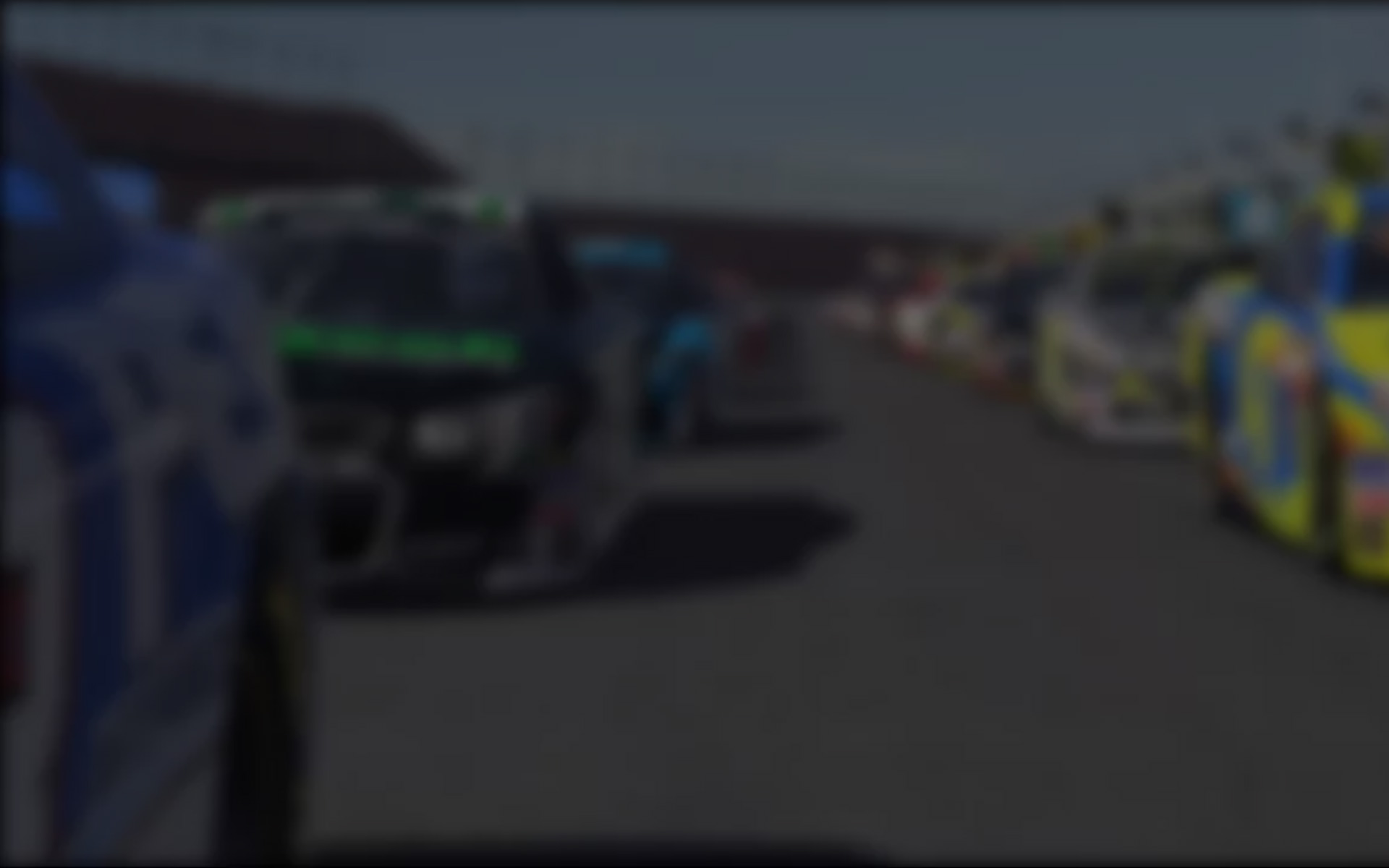 Performance Motorsports Group's Corey Vincent captured his first career win in the NASCAR PEAK Antifreeze Series Powered by iRacinglast night, coming out on top of a race decided by fuel mileage at Kentucky Speedway. Vincent, while quick, did not have the fastest car and looked to be battling for a top five finish before a fortuitous caution – coupled with excellent fuel savings – helped him score the victory.
PJ Stergios from Last Row Motorsports finished second while his brother Jake came home third. Ray Alfalla (Slip Angle Motorsports) crossed the line fourth and Chris Overland rounded-out of the top five.
Notably absent from the top five was The TEAM's Kenny Humpe, who started on pole but had some uncharacteristic struggles with his car. Though he still led 69 of 167, Humpe's long run speed was lacking when compared to that of Taylor Hurst and Gale Force Racing's Brad Mahar. Humpe did manage to salvage eighth place on the evening after having to stop for fuel once more than the leaders. It was only his second finish outside of the top five all season.
The race began with Humpe sprinting to a three second lead after just 30 laps but Mahar in particular was incredibly fast on the long run and began to eat into Humpe's lead as the laps clicked past. A caution on Lap 51 erased Humpe's cushion and allowed most of the field to make their first pit stop under yellow. Humpe won the race off pit road but the timing of the caution left everyone questionable on fuel.
When the green flew again Humpe had company at the front. Both Hurst and Vincent quickly overhauled the series leader and began running away from the pack. At first the two matched lap times and Vincent seemed content riding in second but as the run wore on Hurst pulled away as it appeared Vincent started to save fuel in case the race went green to the end.
Vincent's plan worked to perfection as he stayed out six laps longer than Hurst for this second stop which put him just within the window to make it without calling on pit road a third time. The Brothers Stergios also stretched their fuel far enough to play the same strategy as Vincent but were too far behind to challenge for the win. In the end, Vincent not only made it to the finish but still had enough fuel left for a cool-down lap and a burnout.
Humpe's championship lead shrank at Kentucky, but not by much. He still leads Alfalla by a healthy 107 points with six races remaining. Chad Laughton slipped a bit after a mediocre eighteenth place result and is now 16 points back of Alfalla in third.  Overland continues his strong season, holding the fourth spot just ten points back of Laughton and five ahead of Bryan Blackford.
As the second half of the season gets into swing, Week 11 of the NASCAR PEAK Antifreeze Series takes the sim racers to the famed Indianapolis Motor Speedway. Humpe will be looking to rebound after an uncharacteristically poor result (by his standards) but he and his team will have work to do as it appears the field has narrowed the gap. Will Humpe regain his form or will another new face surprise everyone at the Brickyard? Find out in two weeks' time on iRacingLive and MRN.com!
---
You may also like...
---