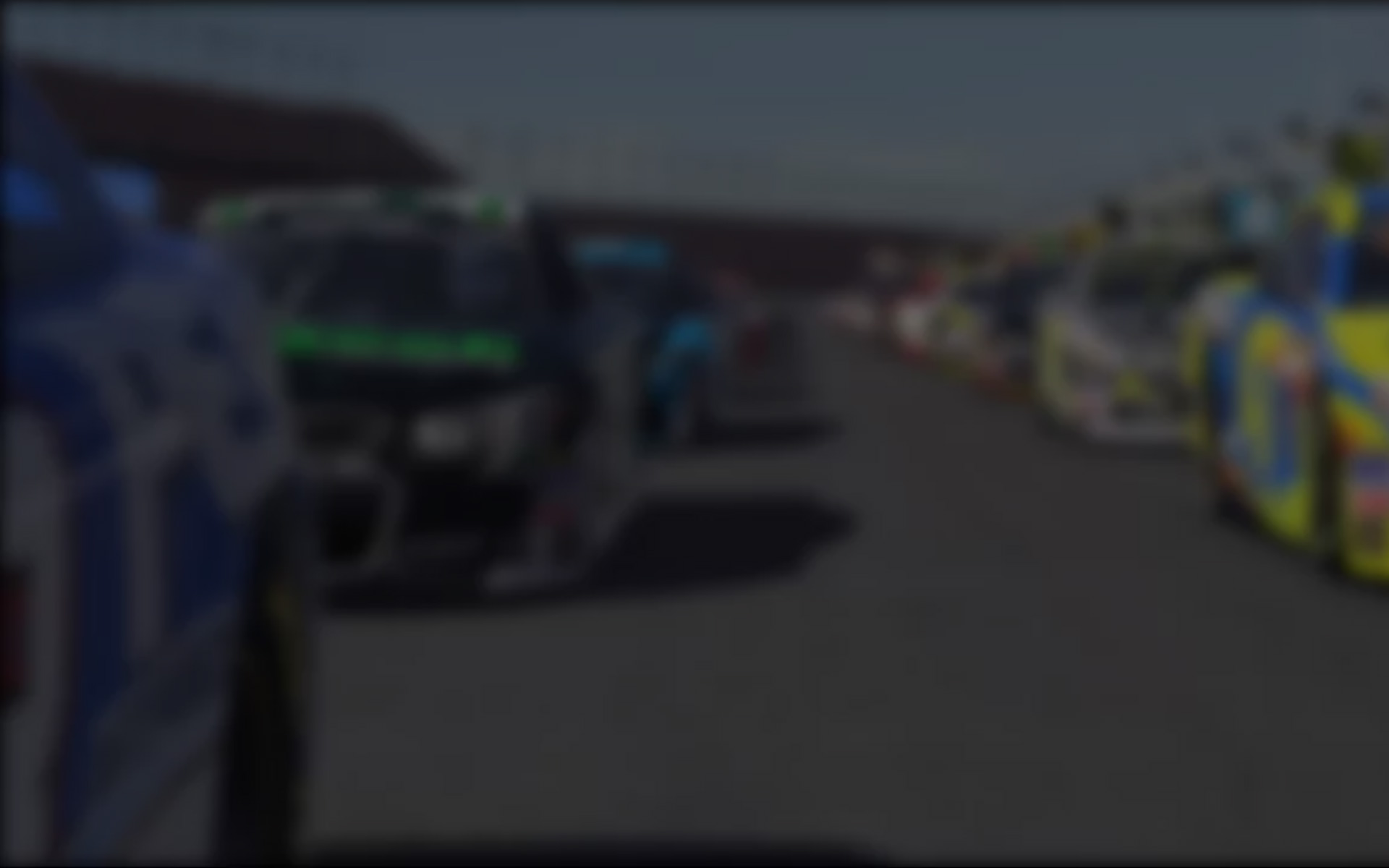 Week 5 brought the iRacing.com Street Stock Series to Charlotte Motor Speedway for the second time in 2011 Season 3, but this time was a little different. Instead of running the 1.5 mile oval, sim racers tackled the 0.25 legends oval, located on the front stretch.
Weekly High Strength of Field
Week Five's high Strength of Field (SoF) race took place on Friday and saw an SoF of 3154, which would award 197 points for a win. Once again, Nick Ottinger (Carolina) showed why he is the two-time defending champion of the Street Stock Series. Ottinger started on the pole and led all 50 laps, nearly lapping the field. Second belonged to Alex Ciambrone (Pennsylvania) who finished just over 16 seconds behind Ottinger. In contrast, Jarrid Boiros came home just three tenths of a second behind Ciambrone in third. For their efforts, Ciambrone and Boiros received 175 and 153 points respectively. NASCAR iRacing.com Series World Championship driver Vinnie Sansone (Illinois) finished fourth, down one lap, and received 131 points. Rounding-out the top five was Jason Thomas, who netted 109 points.
Weekly Standings
Ottinger once again topped the weekly points standings after dominating this week's top SoF race. He also won the other race he started, again leading every lap. James Trimble (Pennsylvania) netted the second most points this week after winning one of his two races and collecting 185 points for his efforts. Last week's weekly standings leader, Paul Kusheba (Connecticut), finished the week in third after winning two races. Ryan Field (Massachusetts) finished fourth at Charlotte and gained 175 points. Rounding-out the top five was Randy Hedrick (Ohio), who won two races and netted 173 points.
Season Standings
For the second straight week, Field found himself at the top of the season points standings after finishing fourth in the weekly standings and raising his season total to 812 points. Second belongs to Elmar Erlekotte (DE-AT-CH), who maintained his spot after Charlotte with 789 total points. This week's big mover was Trimble, who jumped four spots to third overall after bringing his season total to 734 points. Aliaksei Smolski (Central-Eastern Europe) moved to the fourth overall after running two races at Charlotte, netting 156 points to boost his season total to 723. Rounding-out the top five is Michael Vaughn (West), who dropped from the fourth spot after only gaining 135 points this week in two starts.
Weekly Qualifying
The fastest qualifying of the week belonged to Shaughn McCormick (Georgia), who lapped the CMS 0.25 mile legends oval in 17.531s. Ottinger, the only other driver to run in the 17.5s, was second overall in qualifying with a 17.566s. Third on the charts was Smolski with a 17.610s lap. Fourth was Trimble at 17.627s  ahead of Bryce Dulabhan (Mid-South) who stopped the clocks at 17.649s.
Week Six of the Street Stock Series will see drivers travel to Oxford Plains Speedway, a track with no straightaways to speak of and which sees drivers constantly turning to the left.  Read all about it next week in inRacingNews.
---
You may also like...
---