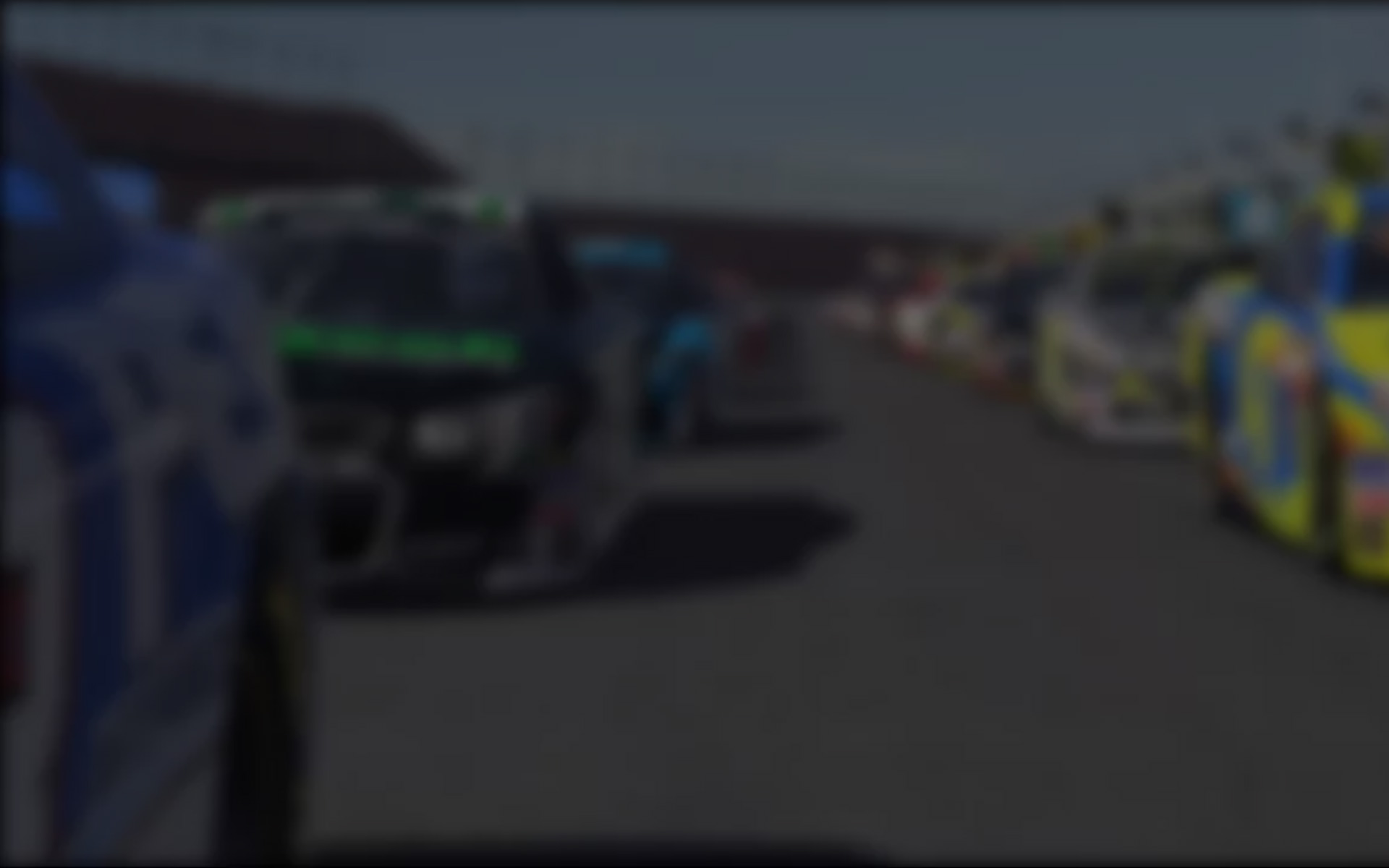 January 14th, 2016 by Paul Slavonik
iRacing's Blancpain Endurance Series kicked-off another week of GT3 racing as the series descended upon Circuit Gilles Villeneuve. For three-hours, sim racers navigated the hybrid circuit which featured high attrition rates during the online races.
One of two
Known throughout the virtual world as Vortex SimRacing #111, Luis Rodriguez and Massimo Erra had it all going on when they started their Strength of Field race (SoF 3094) from second. After a good start, the pair were able to slot into the lead early on where they remained for the duration of the race. With nothing but clean air in front of them, Vortex SimRacing went on to win after leading 94 of the 112 laps by a margin of over a minute. In fact, theirs was only one of two cars to remain on the lead lap by the end of the race with 33 cars taking the green.
Winning 194 championship points, the reward was well earned as they were one of only a handful of cars to keep themselves out of trouble throughout Round 4.
Pure Racing
The duo of Andreas Allmansberger and Jonas Wallmeier of Pure Racing Team return once again after claiming victory in a separate SoF race (SoF 3048). Starting from pole, Allmansberger and Wallmeier maintained the lead for all but one lap as they crossed the line to win. Claiming 193 championship points, the Pure Racing Team entry was one of six cars to finish on the lead lap in their SoF race out of 38 cars.
Talk about heavy attrition!
A tie?
A word that, to my recollection, has never been uttered in any previous Blancpain Endurance Series articles, we do in fact have a bonfide tie. Odox Racing BES and GermanSimRacing.de both claimed the third step of the Round 4 podium. By taking 187 points in their respective races, both teams have reason to cheer.
With Cristian Manzano, Marc Pérez and Andreu Rodriguez of Odox Racing finishing where they started in second in the SoF race of 3048, they completed the online race just 1.9s shy of the leader and only accrued two incident points along the way. Considering the sheer number of incidents which were erupting all around them, Odox Racing did a stellar job at keeping their McLaren MP4 out of trouble.
On the other hand, Christian Wilms and Maximilian Wenig of GermanSimRacing.de began their online race in seventh. They had a fight on their hands, however, as they carved through the field to become the final car on the lead lap in the SoF race of 3094 where they also finished in second.
Here's to wondering what five people on the same step of the podium would look like.
Bumpy Road Ahead
With Round 4 of the Blancpain Endurance Series in the books, drivers will now have to change gears as they go from smooth hybrid road course to the bumpy but ever challenging former WWII airfield of Sebring International Raceway. Attrition rates should be much lower for this round due to the decreased number of walls and numerous passing zones.
With Season 1 now a third of the way complete, it's still early days with several great circuits ahead including the Daytona Road Course, Bathurst and the newly added Nurburgring for Round 11.
---
You may also like...
---