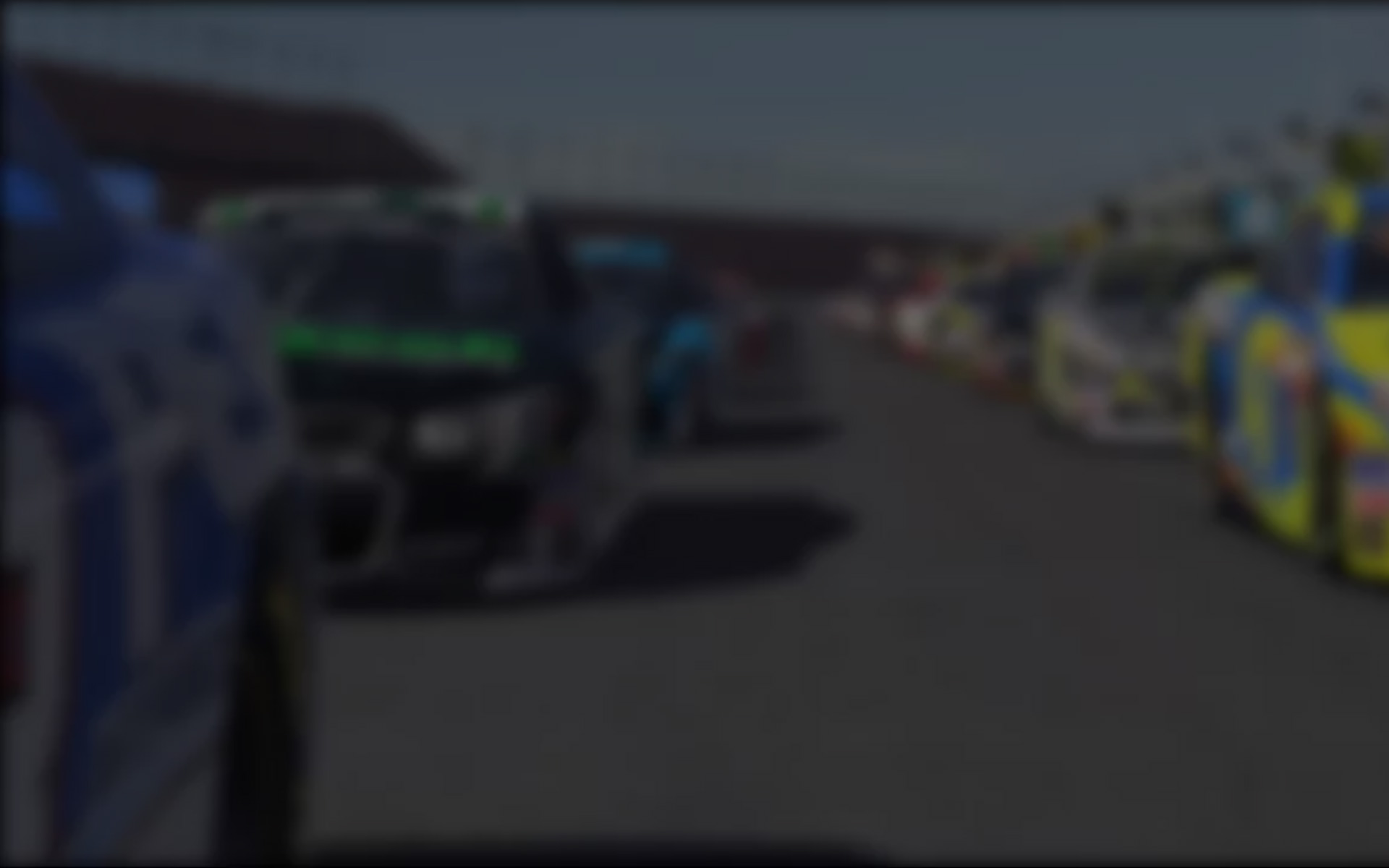 Up until this season 'teams' have not really had a proper home within the iRacing service. It certainly could be argued that they still don't. Many people scoffed about the subject when brought up in the forums, stating teams are not necessary and unimportant, and iRacing need not acknowledge them. But try convincing anyone in the iRacing.com World Championship Series Road Racing (iWCSRR) that teams don't matter these days and you may have a heated debate on your hands.
To say the My3id Gaming team has a lot of talent on their roster would be an understatement. Jesse Nieminen, Klaus Kivekäs, Hugo Luis, Aleksi Elomaa, and David Williams all posted impressive results in various simulations and series before landing in the 2011 iWCSRR.  With all due respect, though, there is little denying their teamwork is what has put them in the top three points positions thus far in the team's rookie debut.
Looking back to 2010's iRacing.com Grand Prix Series, the guys at My3id definitely found something lying in the bricks of Indy road course most other teams have still not.   At that point last year, everyone on the team seemed to experience a leap forward in pace. So it is pretty obvious one can point to something in the chassis of the Williams-Toyota FW31 that these guys have come across – and that has left everyone else scratching their heads. My3id Gaming has everyone else on the run, on and off track. Other teams have been left clueless, feeling like they have tried anything and everything, left wondering if it really indeed is the setup, or did these guys just go all Marcus Rivers and "Step Their Game Up?"
As in most things, a combination of things have likely led to three series rookies leading the way, and forcing defending champ Greger Huttu to chase. There is no doubt at all that championship points leader Kivekäs, not only upped his effort at Mazda Raceway Laguna Seca two weeks ago, but displayed a corresponding increase in his confidence as well.
Klaus started-off the year seemingly happy to put-in solid drives. And with bad luck befalling teammate Nieminen (connection issues mainly), he appeared happy and surprised in post-race comments to be sitting at the top of the points. But the move he made from fourth on the grid to take the current World Champ three-wide in Turn Two at Laguna, and subsequently the lead, was the move of someone who was obviously hungry for a lot more than just another 'solid finish.'
My3id has caused a lot of commotion in the paddock, leading competing teams to discuss more than they would in a normal season. Some teams may be even comparing notes in many cases. With the release of McLaren Elecronics' ATLAS Express on iRacing.com, many teams have searched-out telemetry experts in the hopes of finding something hiding in the graphs that may help close the gap to the dominant team.
What's more, My3id have done a role-reversal on The World's Fastest Alien.   Greger is who he is and accomplished the achievements he has, not because he has been lucky, or just a little better than the competition. He has been a lot better than his competition in most cases. If he were just a little better, dominating as many series as he has over the time span he has done it in would be impossible. You would see a lot more luck involved, and a lot fewer skins on his wall.  But because Huttu is that good, he has been able to overcome various obstacles in his path that would derail championship hopes for everyone else. He is who he is because, in large part, he has won races against the best in the world without ever having to push to what he would call 'maximum attack' for more than a few handful of laps at key moments in races.
We seemed to see a flash of this again at VIR when he finally scored his first win of the season, managing the pace back to second as he has done most of his career.  Usually, his ability to do this causes others to push harder or reach beyond their comfort zone to try and beat (or even keep pace with) the Finn. But this season, the tables have turned. Huttu has found himself the one who has to push beyond his limits. There was no better example of this than at Spa where he nearly pulled off the unthinkable by almost chasing Jesse down before eventually finishing a close second.
This switcheroo has led to Greger to make more mistakes than we have ever seen.  To be sure, not all of Huttu's "mistakes" have been his fault, as we saw last weekend with teammate Darren Marsh.  Still, this is definitely not what we are accustomed to.
All while the My3id team seems to be pulling a 'Huttu' and cruising to victories. A good indication of this is the amount of time My3id loses, or does not lose, in traffic in compared to other drivers in the series. If you look closely, it is noticeable that My3id drivers work traffic much more efficiently than anyone else. This is quite possibly due in large part because they can manage the pace of the race without pushing to their full limit.
So the question heading to Watkins Glen and the rest of the season is this: is it all due to setup? If no other teams are ever able to find the magic bullet, then the answer is likely no; it is just My3id Gaming being a better team. If that is the case, it will (or at least should) make everyone realize just how important this concept of 'team' really has become.
Of course, only time will tell. Heading into The Glen you may see other teams a little closer to My3id than in the past.  While the track is more suited for F1 than some of the previous rounds, which may also help with passing, it isn't exactly all that tricky either. This may play into the hands of the other competitors, as there is no chicane or curbs where the My3id cars seemed to have shined in past races. Nor are there a lot of deep braking zones where we have seen Klaus, Jesse, Aleksi, Hugo and David drive in deeper than most other drivers all season.
To all of that, add to the comments of a noticeably frustrated Huttu after the last race at Laguna Seca:  "I think I'll just be more aggressive in the next races, go in with a 'nothing to lose' type of mentality and try to have some fun."  We could be looking at the champ's second win of the season . . . or at least a good fireworks show!
But then again, who knows what to expect this year?
Editor's note:  On the off-chance you are not familiar with him, allow me to introduce inRacingNews' latest contributor, Frosty St. Clair.  A long-time sim racer, once upon a time St. Clair qualified to race in iRacing's innagural DWC Road Series.  Although he continues to be quite active on the virtual tracks of iRacing, he is perhaps best known these days as one of the key members of PSRTV's announcing team on the broadcats of the iRacing.com World Championship Series Road Racing (iWCSRR) that can be seen on PSRTV and iRacing.com every other Saturday.  As such, Frosty has some valuable insights into the ins and outs of the iWCSRR that inRacingNews is delighted to share with our readers.
---
You may also like...
---