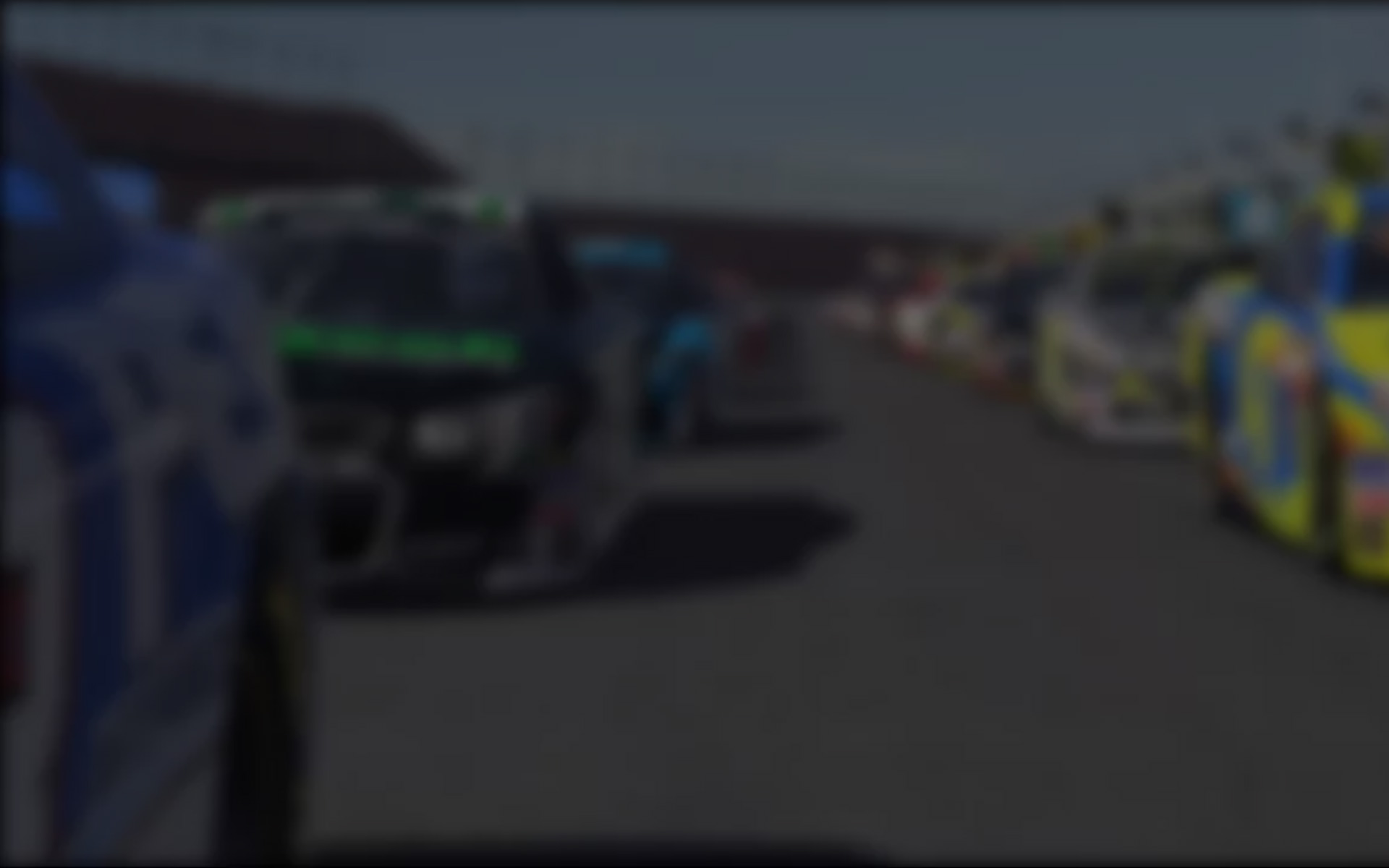 Nothing more could have been asked of the drivers who took place in the first two SRF Week 13 Big Grid races at Road America.
Having 60 cars in each race made for plenty of battles and incidents to keep the sim-racing interesting, and each race came down to a last lap battle for the lead amongst multiple cars. In the latest rendition, the race went all the way to the line where Niccolo Cedrati beat Kimo Suominen by 0.000 seconds, and only iRacing's scoring systems and replay features could truly tell us who'd won.
Well if it ain't broke, don't fix it.  Yet one can't blame race organizer Luca Varani for changing the venue. We've already seen, arguably, the greatest race and closest finish that we're ever going to see on the Road America circuit, so perhaps it is time for something different.
Enter Watkins Glen, a circuit that many road course drivers like to refer to as the Talladega of road courses. High speeds and long straights combine to form plenty of drafting battles and pack racing at this course which, unfortunately (yet inevitably), also leads to a high rate of attrition.
However, given the applause-worthy driving performances that we've seen in the Road America races, you would be hard pressed to find somebody who doesn't believe that these drivers can't pull-off another stunner.
Many of the drivers have plenty of experience in the SpecRacer Ford, yet a 90 minute practice and a one hour qualifying session help prepare any driver who needs to get his feet wet on the SRF floorboard before the red lights go off.
The race will run for a mere 20 laps, which will not necessitate the need for pit stops. Consequently, although a race of this length cannot be won on the first lap, a large slip would almost guarantee you a loss.
Sign-ups are still available for the race on the forum: http://members.iracing.com/jforum/posts/list/3248110.page
Participation is free and open to anyone. The race is sanctioned by the iGPFun league but it is not a league event.
The race will be run on the classic boot configuration on Sunday, April 27, 2014. Practice will open at 1900 UTC with a mandatory qualifying session starting at 20:30 UTC. The race will start at 2130 UTC and will be broadcast LIVE on the Global SimRacing Channel.
---
You may also like...
---