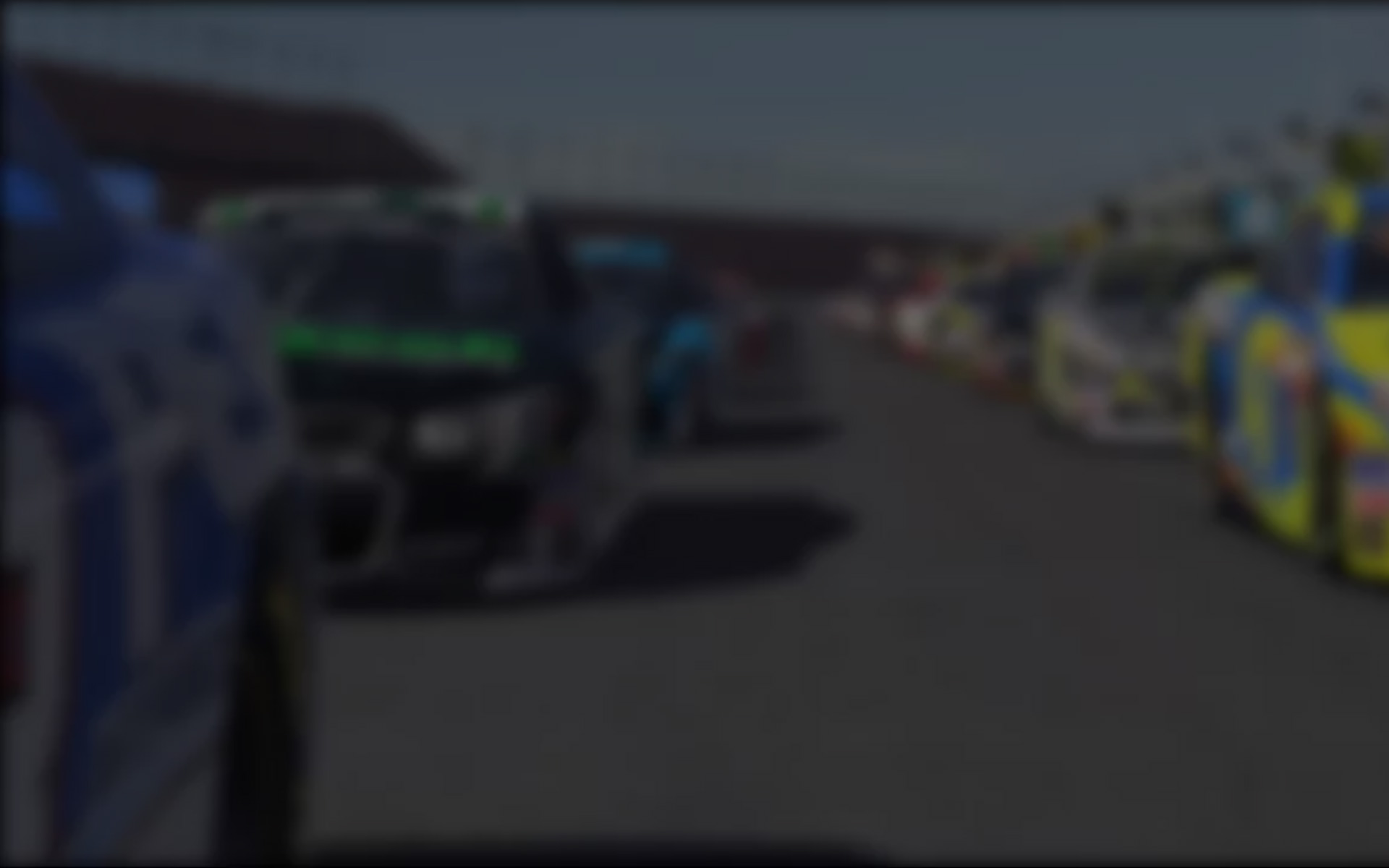 The NASCAR iRacing.com Class A Series stormed into Long Pond, Pennsylvania for a visit to the "Tricky Triangle" this past week. Pocono Raceway lived up to its nickname — and more — as a flurry of drivers proved they could not handle the challenges posed by the unique three-cornered speedway .
The yellow silk was by far the most popular flag in the Poconos during the online racing action in Week Five. Early cautions were the theme all week, with even some of the top drivers having trouble handling the three vastly different corners.
Jim Caudill Jr. has stamped his name at the top of the NiCAS standings the last few weeks, and he did it again at Pocono. His 278 points beat-out second place PJ Stergios by three and third place David Hutto by 20.   The latter two were just a few of the new names at the top this week, as many of the NASCAR iRacing.com Series World Championship competitors decided to bypass this week to focus on Bristol Motor Speedway.
With the NiSWC drivers on sabatical, the SoF were down this week, resulting in lower point totals. Only twelve people surpassed the 200 point mark on the week,a far cry from the week before, when thirty one drivers scored big points at Las Vegas Motor Speedway.
Martin Thiemt had himself a stellar week and proved the "Tricky Triangle" was nothing but a treat for him. Thiemt scored three wins in his three starts, leading 127 of the possible 210 laps. However, the 179 points he earned for his efforts will not help him in the standings as much as he might have hoped. Brett Nesbitt was also perfect, winning both of his races and scoring 143 points on the week.
Given that there weren't a lot of points up for grabs, there wasn't much of a shake up in the points this week.  Caudill and Stergios are still the front runners and were no doubt relieved to get through this wild card week with a healthy amount of points. Kevin King and Jason Lofing both continued a great run, keeping pace with the front runners this week while one Dale Earnhardt Jr is in the top ten and looking to qualify for the next edition of the NiSWC.
Next week the races promise to be stacked and thrilling as the series heads to Tennessee and the Bristol bullring.  Who will tame the beast and put his name at the top, and who will fall victim to the high banks and fender-to-fender racing? All this and more will be answered next week in Thunder Valley.
---
You may also like...
---