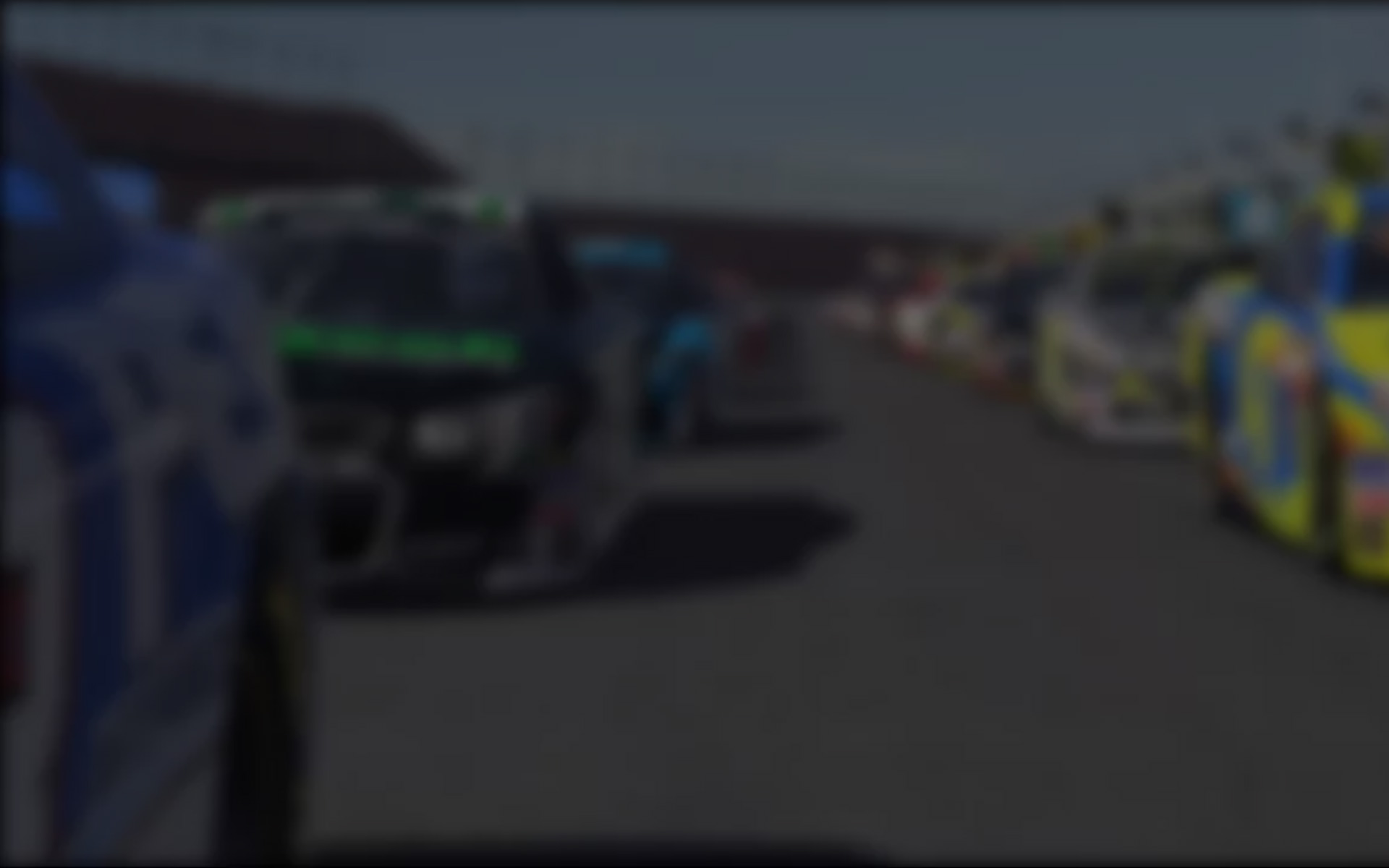 BOWMANVILLE, ONTARIO, CANADA -For drivers of the Red Sox Racing League, another new season is dawning. Like any other opening round, the slate's wiped clean, giving any face in the paddock, familiar or otherwise, an equal opportunity to take home the championship. Again, it's time to race. Just like old times. Only this time, compared to the GT3 cars raced at Daytona last season, the competitors will take to the track in cars with half the weight, one fourth the horsepower, and on street-legal sports car tires, to boot.
Oh, and without fenders either.
For this week's season-opening Bowmanville 30 at Canadian Tire Motorsports Park, gone are the GT3-Spec McLaren, BMW, and RUF vehicles the league's drivers have become accustomed to over the past two years, and in its place, the very same Mazda-Powered Skip Barber Formula 2000's that powered the league's inaugural season years ago. As announced at the end of the league's last GT Battle season, organizers have delivered on their promise to avoid becoming just another GT3 series. "For the past two years, we've had success putting on a show with these GT cars," said a league official. "But we've seen enough of a drop in participation to know it was time to make a change. It's time to go back to our roots!" In addition to the scaled-back vehicle selection, the jet-setting schedule has been pared down too. Outside of a trip across the pond to Donington Park, all other rounds will be contested in North America. "Agility is important, so we're looking at a six-week mini-season, teaming with the official iRacing.com Skip Barber Series to not only maximize track time and exposure for our teams and sponsors, but also minimize travel and equipment costs for our teams at the same time. This way, if we're going in the right direction, and the racers and fans are happy, we have the ability to expand to a full 12-week season. Otherwise we're ready to go back to GT racing. Feedback is key, and we're prepared make a move, but we're not going to do it without the numbers to back it up."
"Going from a BMW GT3 car to the Skip Barber car has been no easy feat – we're stripping away half the weight, cutting out roughly 75% of the horsepower, and running on street-legal tires," said driver James Prostell Jr. after the season's first practice session. "But when you remove a lot of that racing tech and distill it to such a pure form, the best racers on the track really start to shine too. Suddenly, momentum becomes even more crucial when there isn't a huge engine to simply blast the car down the straight, or all kinds of downforce assisting road-hungry slick tires. You can really see why a car like this has been used to train so many aspiring racers for so long – not only is it cost-efficient, it does a great job of helping a driver find the limit without violently punishing those who push the envelope a little too far. Overdrive one of these things and you'll be slow, but at least you can save it." Already adjusting to the new car, Prostell also had to adjust to a new number, if only for the week. "I was expecting to pick up a #16 plate, but was given #100," recalled the driver. "At first I thought it was either a mistake or I simply registered too late to retain my chosen number, but the officials had done it deliberately -It's my hundredth Red Sox Racing League start! It felt like Christmas when I was invited to join the league for two reasons – One, it was literally on Christmas 2011 when I received the message, and Two, this is a top-notch organization that I couldn't be more proud to be a part of. Yeah, we're competitors on the track, but off of it this is a group that would do almost anything for one another, and you just don't see people like that everyday!"
Another thing that isn't seen everyday is a place quite like Canadian Tire Motorsports Park. Year after year, the 2.45-mile, 10-turn track has entertained racing fans watching drivers push the limits of the car's grip and their determination. Momentum is absolutely key to fast laps here, whether it's holding on for dear life through the downhill turn two or maintaining as much speed as possible through the Moss Corner complex for a high speed run down the backstretch. In grabbing the Wil-Trans Pole Position Award, Jay Osborne proved he had no problem putting the puzzle together, posting a qualifying time of 1:33.937. Paul Hesla wasn't too far off himself, starting alongside with a time of 1:34.207, only .270 behind. Chris Weidner and last season's RUF champion Dave Hoffman fill in the second row, followed by an inversion of the BMW championship with Les Turner besting Terry Daul to comprise the third row. Things are about to get interesting.
A 23-car field stood on the grid only to find one last surprise from league officials – standing starts! With no pace car involved, green meant go, which is exactly what polesitter Osborne did. With Chris Weidner and Paul Hesla in tow, Osborne did all he could to retain the top spot, but a daring drive from Hesla disrupted that. With the aid of the draft, Hesla powered himself from third to the lead by the end of the first lap. Then, of course, Mosport decided to fight back. Hesla's luck, and car, made a complete 180-degree turn early on in the second lap, and the new leader found himself bumped by Osborne on his way down the leaderboard. Hesla wasn't the only driver to run into early trouble. "I just wish they'd pave the outside of turn two," recalled Prostell Jr., who spun on the opening lap. "I'm glad I didn't hit anyone or anything, but feel bad Ed [Sutcliff] ended up in the wall trying to avoid me. But, yeah, even if they made it a penalized area where you had to slow down and give up spots if you went wide, it's better than getting in the grass and going right around." Prostell's day was compounded by some technical difficulties halfway through the race, too. "Heading down pitlane, I slowed to the speed limit, watched for my mark, and all of a sudden, no steering, just, gone. I had never seen anything like it… I had to be towed sideways! Not how I wanted my 100th Red Sox race to go!" Repairs got the #100 back on track multiple laps down only to suffer another spin in turn two to end the day in 19th position.
Turn two was also the scene of the biggest incident of the event. Canada-native Gerald Livingston found himself skidding out of control but managed to bring the car to a halt without incident. That is, until Michael Baley happened upon the scene. Barreling down the track, Baley had no options when it came to avoiding Livingston's prone vehicle, sending both cars into a wild ride. Thankfully, neither driver was injured, but both were certainly rattled. In fact, despite the tumble, Baley's car held together to not only finish 14th, but do so on the lead lap!
Close pack racing was the order of the day, all the way through the leaderboard. Up front, five different drivers, Paul Hesla, Dean Moll, Dave Hoffman, Jay Osborne, and Chris Weidner, took turns up front, but until the final parts of the race, no driver enjoyed a lead of over a second.  "There's just not enough power in these cars to get away, unless you get a really good run or the person behind makes a mistake," commented Prostell Jr. after the race. "And then, the car punches such a hole in the air, the draft becomes a huge advantage, and really keeps everyone in the fight." This lead to some interesting moments, particularly at Moss corner, where the field accordions even more to get through the tight hairpin.
In the end, though, Chris Weidner held on to take the win. Jay Osborne turns his pole into second spot, with Les Turner finishing off the podium with a third place finish. Dave Hoffman and Sam Dobie round out the top five for the opening round.
Race Results
1. Chris Weidner
2. Jay Osborne
3. Les Turner
4. Dave Hoffman
5. Sam Dobie
6. Dean Moll
7. Dennis Griffen
8. Reed Rundell
9. Alan Hesebeck
10. Jeff Sharp
11. William Kabela
12. Kevin Kyle
13. John Koscielniak
14. Michael Baley
15. Terry Daul
16. Ed Sutcliff
17. Paul Hesla
18. Andrew Feldman
19. James Prostell Jr.
20. Steven Dager Jr.
21. Divina Galica
22. Gerald Livingston
23. Greg Harris
Next week, the series heads to New Hampshire Motor Speedway to compete in Round 2, the New England 30 on the oval's road course.
---
You may also like...
---