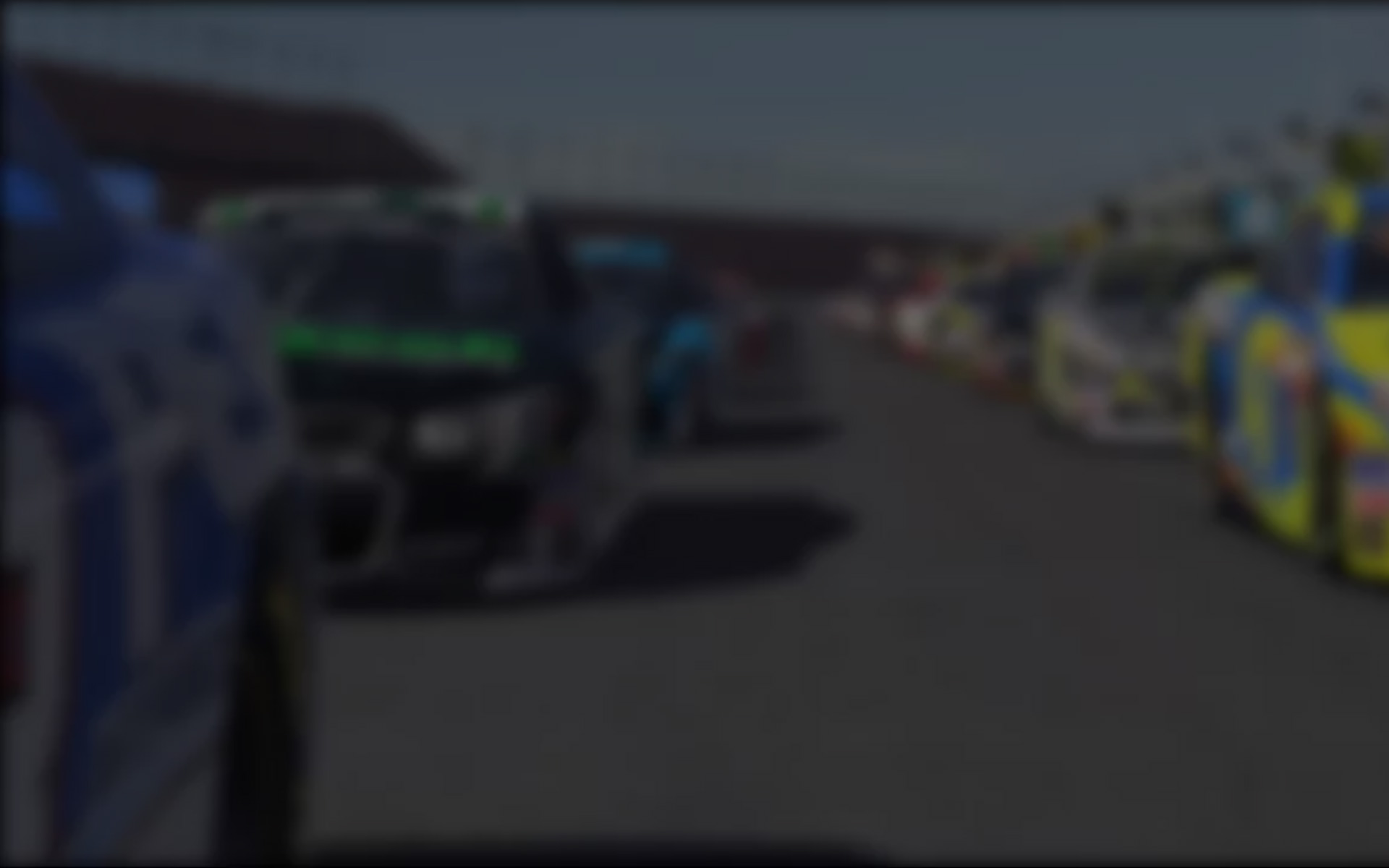 After an unexpectedly clean race at Indy last week, the iRacing.com Silver Crown Cup headed south to Richmond International Raceway for a grueling 100 lap contest. Only two different leaders featured in the brawl and just a single caution flew the 75 virtual miles of online short track racing.
Paul Williams shared the front row with pole sitter Thomas Wargula, who led the first 30 laps of the race. Series points leader Brandon Buchberger started in a dismal eleventh place, having to work his way up the field for the entire sim-race.
Wargula jumped to the lead quickly, only to have Williams hunting him down on Lap 10. For the next 20 laps, Paul was setting up his move, while Thomas was driving the wheels off his 'Crown. However, after 20 fierce laps, Wargula's tires cried "Enough," Williams took the lead and never looked back.
Immediately following the pass for the lead, David Muse spun his car on the exit of Turn Two, bringing out the race's only caution.
As Williams and Wargula battled for the lead, Ryan Steele and Brandon Buchberger were working their way through the field after disappointing qualifying runs that left them on the sixth row of the grid. By the time Williams took the lead, Buchberger was up to fifth and Steele up to seventh.
Lap 36 showed the field the green flag once again, as Williams fled from the chaos behind him. Buchberger got a marvelous restart, forcing the issue before Turn One, as he made it three wide with Wargula on the outside and Sansone in the middle. Brandon could not hold the bottom, slid up and and made slight contact with Sansone – fortunately with no damage to either car.
Similarly, Steele continued his charge, making his way up to P5 on the restart, and was soon hunting down Wargula. He would eventually made the pass on Wargula, then got around Buchberger as well as he cruised to a third place finish.
With the field spreading-out, no further changes were seen in the top five for the remainder of the race.  Although Williams dominated the night, his rivalry with Sansone continued unabated as Vinnie finished P2 only a second and a half behind the lead car. Other notables included Buchberger (P4), Brett Reynolds (P6) and Dayton Gank (P15).
Next week, the cookies will be cut, as the Silver Crown series heads to Kansas Speedway for the first time. There are many unknowns in store in the Sunflower State, but we hope you can make it to the inaugural race! Races run on Thursday nights at 9:45PM EST.
Points following Week 7
01: Brandon Buchberger (1090)
02: Vinnie Sansone (953)
03: Paul Williams (933)
04: Brett Reynolds (925)
05: Jeffery Mays (776)
06: George Hagon (763)
07: Ryan Steele (755)
08: Brett Waldrep (736)
09: Doug Berryman (707)
10: Brian Elmore (701)
---
You may also like...
---