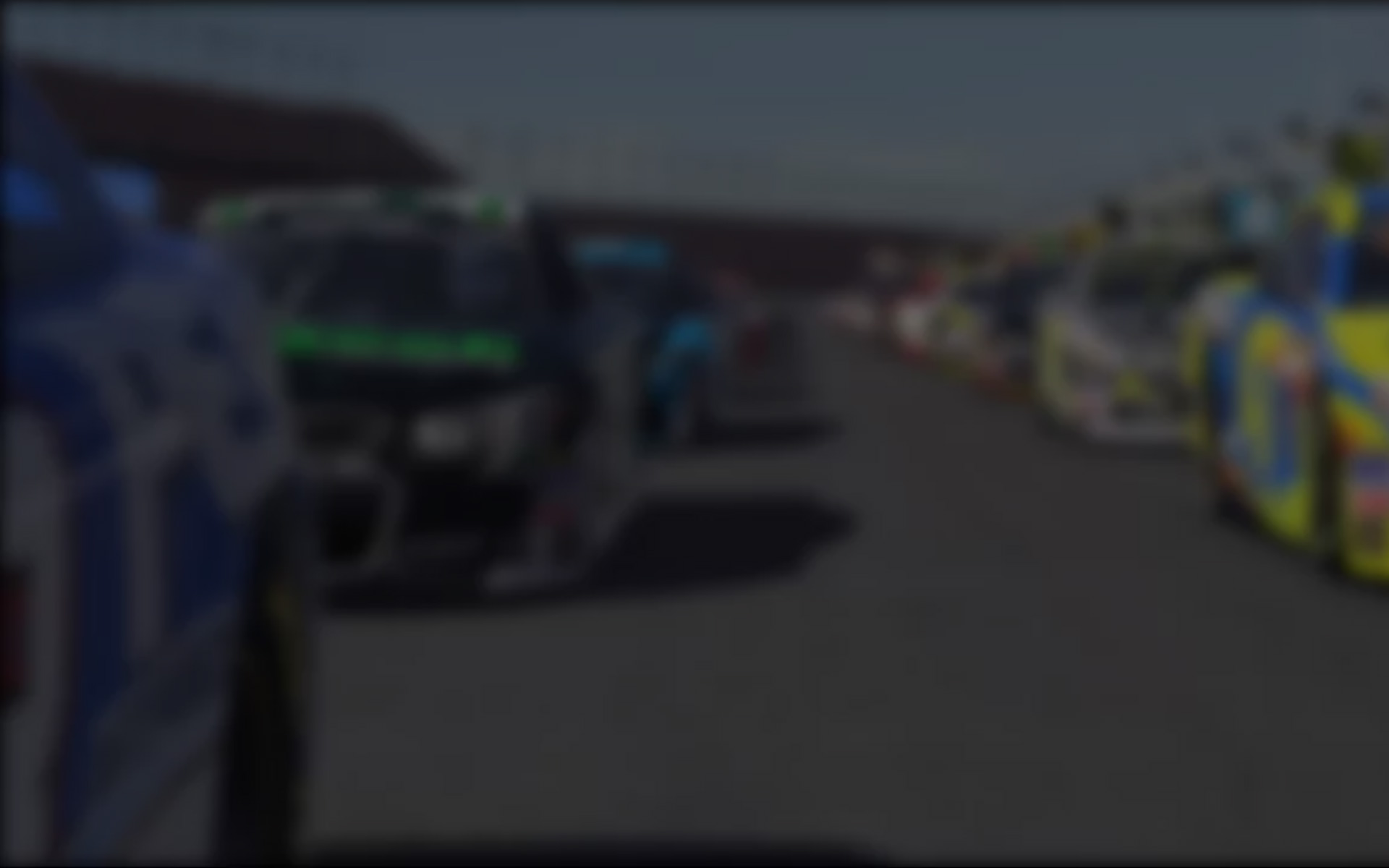 Galen Winesette dominated the JWHRL NASCAR iRacing Class B Fixed Series race for the second week in a row Tuesday night, leading 43 of 50 laps en route to an easy victory. Just like the week before at Phoenix, Winesette started on the pole and was never passed on the race track, winning in convincing fashion.
Chicagoland Speedway hosted Week Five and the track in the Windy City always serves up some great, close online racing as a lap around the mile and a half race track is nearly flat-out on fresh tires. Winesette made the most of the grip, jumping out to an early lead over Andrew Berger with both drivers just biding time and logging laps. Berger got the best of Winesette on a yellow flag pit stop at the midway point of the event, but no matter. The Virginia Club sim racer quickly dispatched Berger again and set sail, until a late caution slowed the action.
The race came down to a green-white-checker finish, and all racers know anything can happen in those wild final two laps. Winesette wanted no part of creating drama, jumping out to a one second lead on the restart that he would not relinquish. Behind him, however, was another story. Positions second through ninth were decided by less than half a second, as a wild battle took place out of Turn Four coming to the start-finish line. Danny Hansen secured the runner-up position over Barry Jacobs Jr. with Larry Pitts and Daniel Willis finishing out the top five finishers as Berger slipped to eighth at the finish.
The race was run without JWH points leader Jesse Atchison and it cost him. Dominant for the first four weeks, Atchison fell to fourth in the series standings, dropping behind Don Norris, who has a four point margin over second place man Willis. Timothy Todd is in third nine points back followed by Atchison who is now trailing by only 19 points even while missing a race.
Other winners Tuesday night included Brian VanMierlo and Tony McInvale, both drivers winning after not leading the most laps which goes to show the fastest car does not always win.
Next week the series shifts to another mile and a half race track: Atlanta Motor Speedway. While it shares the same length as Chicagoland Speedway, that is where the similarities between the two tracks end as Atlanta is a whole different animal. Grip will be at a premium and with a fixed setup, that grip will have to be found by the drivers themselves instead of with chassis adjustments. Can Winesette make it three in a row or will Atchison make his return in style? The action is sure to heat up in Hot-lanta.
---
You may also like...
---