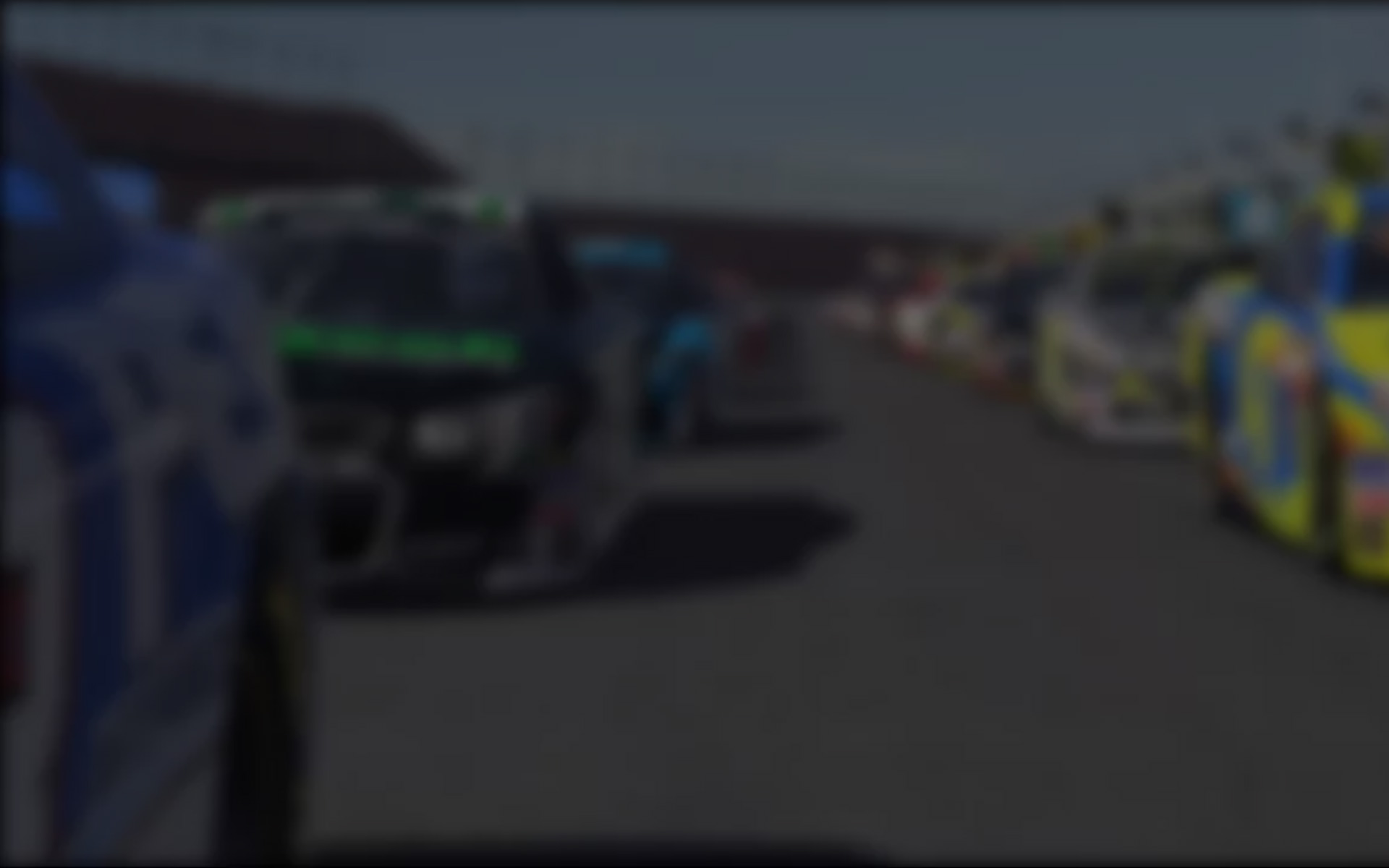 This is it: one race, 50 laps, $10,000 and a real-world test session on the line.
Those are the stakes of tonight's iRacing World of Outlaws Morton Buildings Late Model World Championship season finale at The Dirt Track at Charlotte Motor Speedway. In one of the most exciting championship battles we've seen all year in iRacing, five drivers enter tonight's season finale with a mathematical shot at the title—and three of them are within just 13 points of one another.
"I'm sure they've all got a ton of anxiety right now, and they'll have a ton leading into that race," Zach Leonhardi, last year's champion, said about this year's title contenders. "The points battle is pretty tight, and I can't wait to see how it ends up. They've got each other and themselves all to worry about in points, so it'll be interesting for them to keep tabs on the other guys and figure out how many spots they have to beat them by."
The storylines are different for all five drivers. We start with Blake Matjoulis, the Swindell SpeedLab eSports driver who scored his second win of the season last Monday at Limaland Motorsports Park. Capitalizing on a tough week for both incoming points leader Kendal Tucker and top challenger Alex Bergeron, Matjoulis' second victory propelled him into a nine-point lead over Tucker going into the final race of the season.
"The momentum is going to help me a lot," said Matjoulis. "(This) week is going to be all about just running smooth and staying as close as I can be to both Kendal and Alex. I don't particularly have to win, I just need to be smooth. It helps knowing that we won (at Limaland) and we've got good speed going into Charlotte."
Don't sleep on Tucker or Bergeron, though. Tucker's sheer consistency has been his key to running up front; he strung together six top-fives in a row from the first Limaland race to the second event at Knoxville Raceway, and was on track to win his first race of the year last week before an early spin sent him to the back of the feature. Bergeron, who joins Matjoulis as the only multi-race winners of 2019, was also caught up in that wreck, putting a hurdle in his quest to sweep both World of Outlaws iRacing World Championships this year.
Evan Seay and Kevin Dedmon complete the top five, and both stand a chance at the title with enough struggles from the trio of drivers ahead of them. Seay's win in the second Knoxville race made him the series' seventh different winner in seven races, while Dedmon has been on the cusp of victory in each of the last two weeks. Tied with 546 points, 52 back of Tucker, they'll likely require at least one other driver to miss the main event entirely, and the rest to finish last in the feature—but with over 30 of the world's best Dirt Oval iRacers on tonight's entry list, that's not out of the question.
The iRacing World of Outlaws Morton Buildings Late Model World Championship round from The Dirt Track at Charlotte Motor Speedway can be streamed live at 9PM ET on the iRacing eSports Network. The champion will be honored in the real-world WoO season finale from Charlotte in November with a trophy presentation at the season-ending banquet, a test session with Clint Bowyer Racing, and of course, the lion's share of this year's $25,000 series purse.
---
You may also like...
---