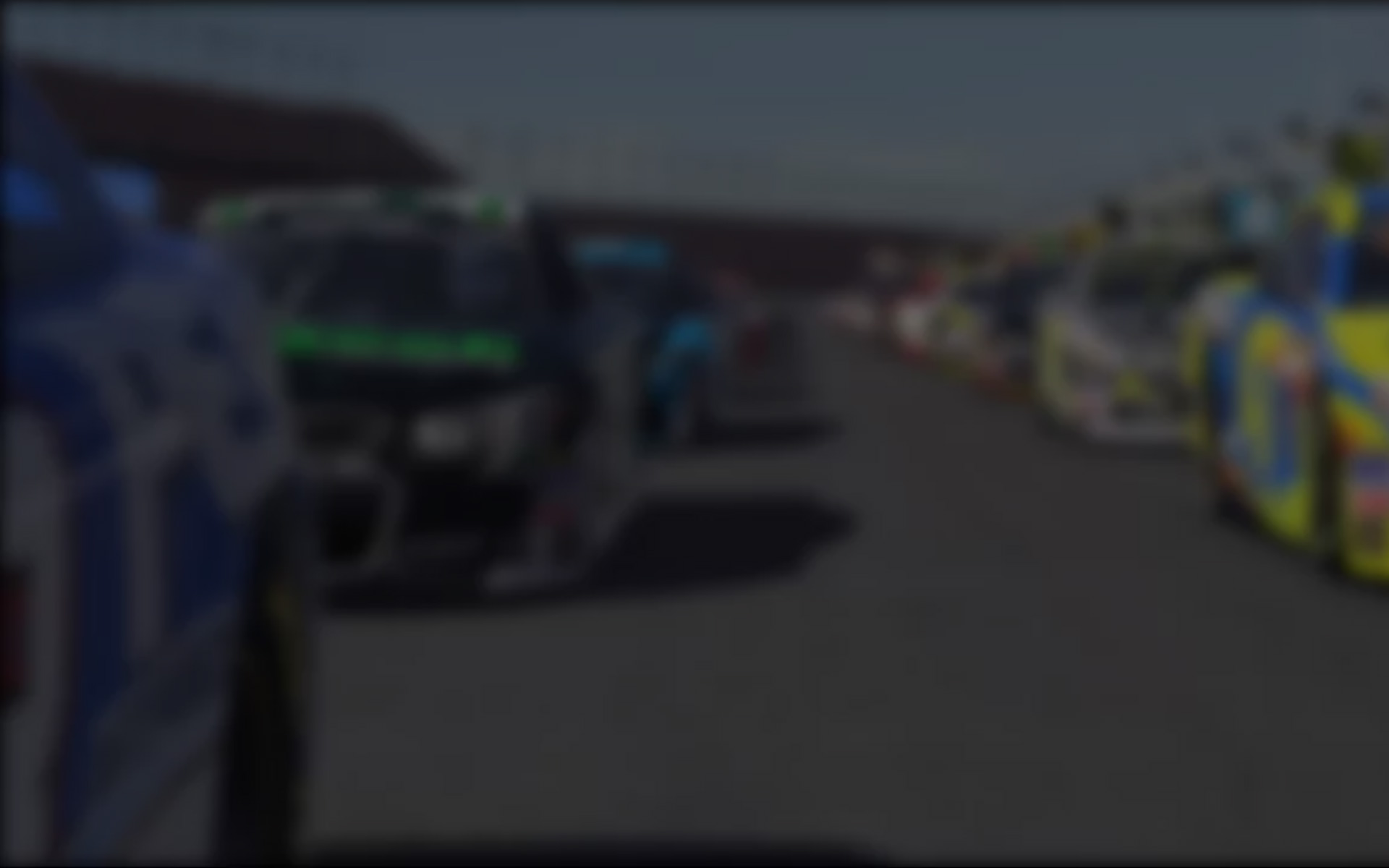 It seems like the 2019 iRacing World of Outlaws Morton Buildings Late Model World Championship just started, but already the series makes its return to Volusia Speedway Park on Monday night for the fifth round of the 10-race championship. So far, the first half of the season has produced plenty of drama, with a stretch of four winners in four weeks that most recently saw Dylan Houser take the checkered flag for Slick Simsport at Eldora Speedway.
But Volusia will be the first time that the series has made a return visit to a track from earlier in the season. It joins only two others—Knoxville Speedway on August 5, and Limaland Motorsports Park on August 19—as having two rounds on the calendar. For some drivers, that means a chance at building on previous success; for others, it's a shot at redemption.
Championship leader Blake Cannon holds a 14-point advantage in the standings over his Swindell SpeedLab eSports teammate Kendal Tucker. Tucker will look to make up for an 11th place finish in that race despite starting second, while Cannon finished second at Volusia in the opener and is riding a wave of confidence after another top five finish at Eldora.
"I feel like the only one who can really outrun me is myself right now," Cannon said after regaining the points lead. "If I just mind my P's and Q's day in and day out, do my job in qualifying and the heat race, and just be smart in the race, I feel like I can definitely have a shot to win this thing."
"Right now, you don't really know who's going to win it," Tucker added. "I really think it's going to come down to the last race, and I'm just trying to be consistent as I can. If I can qualify good like I did at Eldora, and win or finish second in the heat race, starting up front helps a lot and can make your night a whole lot easier. We've been knocking on the door all year for a win, and I think we've really hit on something here, so I hope we'll be able to show that speed."
Houser and Knoxville winner Alex Bergeron were sixth and seventh, respectively, in the first Volusia race of the season, but come into the event after opposite results last week. While Houser used his first victory of the season to jump up to sixth place in the standings, Bergeron's hopes of sweeping both iRacing World of Outlaws World Championships in 2019 took a hit when he suffered a crash-related DNF that dropped him from first to fourth.
"The best of the best come here for this series, and it feels good to win," Houser said after his Eldora victory. "We haven't had luck the past few weeks—at Volusia, I thought I had a winning car, but we qualified bad. I think if we can just get qualifying down, we can be a contender every single week."
Tonight's iRacing World of Outlaws Morton Buildings Late Model World Championship round from Volusia Speedway Park kicks off at 9PM ET, with live coverage on the iRacing eSports Network on Facebook, Twitch, and YouTube. Next week, the series shifts to Kokomo Speedway, which will host a Late Model World Championship round for the first time.
---
You may also like...
---