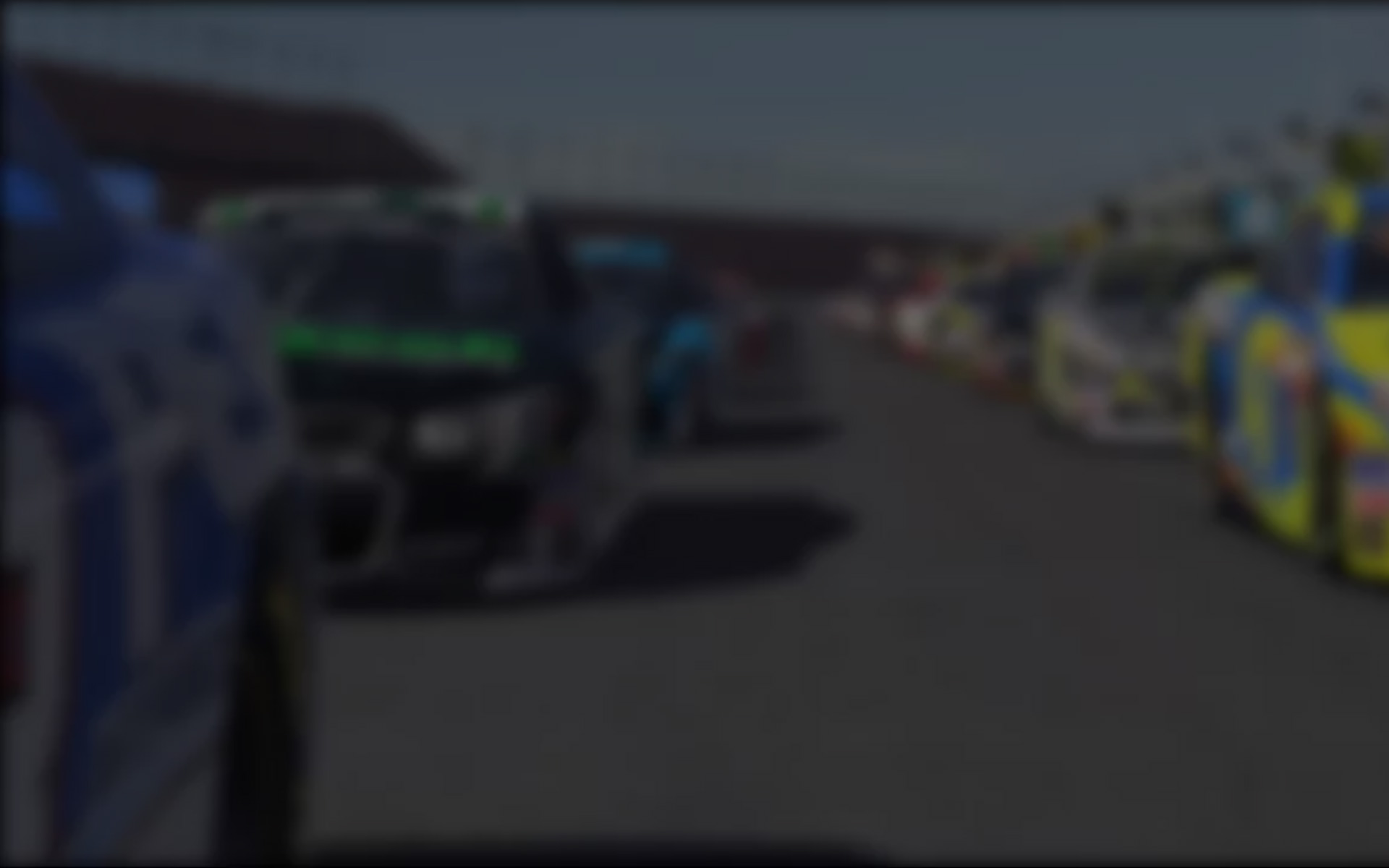 iRacing did NASCAR one better . . . make that three better . . . by hosting four separate World Tour of iRacing.com Talladega 500s over the weekend. A total of 1,321 iRacers took to the virtual high banks of Talladega in their Gen 6 Chevy SS and Ford Fusions in separate online races for Rookie to Class D licenses and Class C and up on Friday evening, with the schedule repeated on Saturday afternoon.
Andre Castro (New York) survived a last lap incident to take Friday night's top rated split (4899) in Class C and above, coming home 1.896s clear of Justin Bolton (Pennsylvania) and Seth DeMerchant (New England). The highest SoF (1593) event in Rookie to Class D saw Kevin Scholefield (New York) eak-out a razor-thin win (.008s) over Zack R Johnson (Plains) with Drew Cofer (Georgia) completing the podium finishers.
Saturday's top split (4650) saw Malik Ray (Carolina) emerge from another last lap get-together to take the win over Bolton (again the bridesmaid) by just .072s with Fabian de Jong (Benelux) in third place, a little more than a second behind the winner.   A Benelux sim-racer also featured in Saturday's top rated (1503) Rookie to Class D split, as Frank van Brandwijk cruised to a comfortable win over a fierce battle for runner-up that saw Kris Kelley (Virginias) best Weston Campbell (Texas) by .2s after 188 laps of the digital 2.66 mile superspeedway.
In addition to the other winners, noteworthy performances were turned-in by Rusty Greer (California) who grabbed the pole position for Class C and above with a lap of 49.096s, while Ronald Jones (Indiana) took the pole for Rookie-Class D with a 49.157s lap.
See the World Tour of iRacing.com Talladega 500 series pages for complete results.
---
You may also like...
---