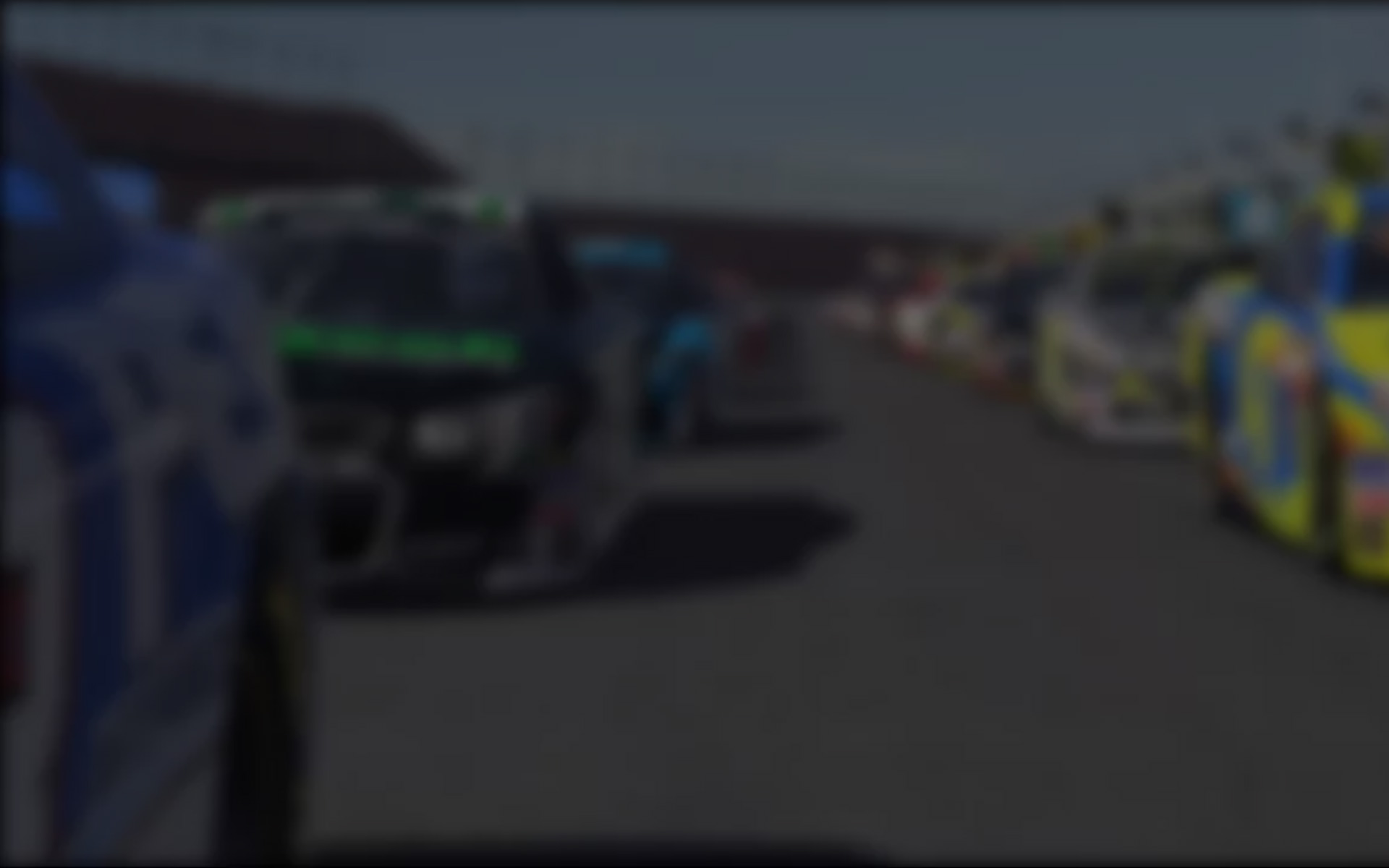 The World Tour of iRacing swept into Thunder Valley last night for the iRacing.com Bristol 200 After Dark.  More than 350 iRacers of all experience levels from the USA to Australia, Europe, Scandinavia and South America took to Bristol Motor Speedway's half-mile bullring in their Chevrolet Silverados for 200 laps of online racing under the lights.
The turn-out resulted in 11 splits with Joshua Laughton (California) capturing the top-rated split of the evening, besting Brad Wright (Carolina) by .238s with Paul Kusheba (Connecticut) another second back in third spot.  Others making well-deserved visits to the Winner's Circle included Eugene Mozgunov (International), Ryan Howard (Carolina), Timothy Johnston (Carolina), Joey Gase (MidWest), Dustin McGrew (Pennsylvania), Adam Martin (Western Canada), Joshua Guiher (Pennsylvania), Matt Baker (Eastern Canada), Corey Silva (Massachusetts) and Rodger C Schank III (West).
In addition to Wright, Doug Heveron (Florida), Ross Tatum (Virginias), Tony Stevens (Carolinas), Jeremy Cross (West), Scott Taylor2 (MidSouth), Justin Ewing (MidWest), Rob Howard (MidWest), Chip Kankel (MidSouth), Tim Pinion (Virginia) and Tiago Adrade (Iberia) took runners-up spots.   Tim Wyels (Plains), Chad Dulabhan (MidSouth), Chris Miller4 (Carolina), Adam Bampfield (Australia), Kevin Gries (MidWest), Aaron Waddle (MidSouth), Steve Moore (Plains), Thomas Neel (Carolinas), Dillon TenBrink (NorthWest) and Don Norris (Virginias) each took a third place.
Martin led the most laps of anyone on the evening (175) with Howard (152) not far behind in that respect.   Of the winners, Guhier was out front for the fewest laps (12) and passed Howard for the win with just two laps remaining in their split.  The closest finish, however, saw Johnston edge Stevens by .086s while Howard enjoyed the largest margin of victory, coming home 4.307s ahead of Tatum.
Daniel Pope II (MidSouth) was the fastest qualifier at 15.859s, just ahead of Wright (15.863s), Derek Cash (MidWest) and Patrick Fogel (Pennsylvania), who went on to set fastest race lap of the night at 15.897s.
Screen shot: Adam Gilliland
---
You may also like...
---